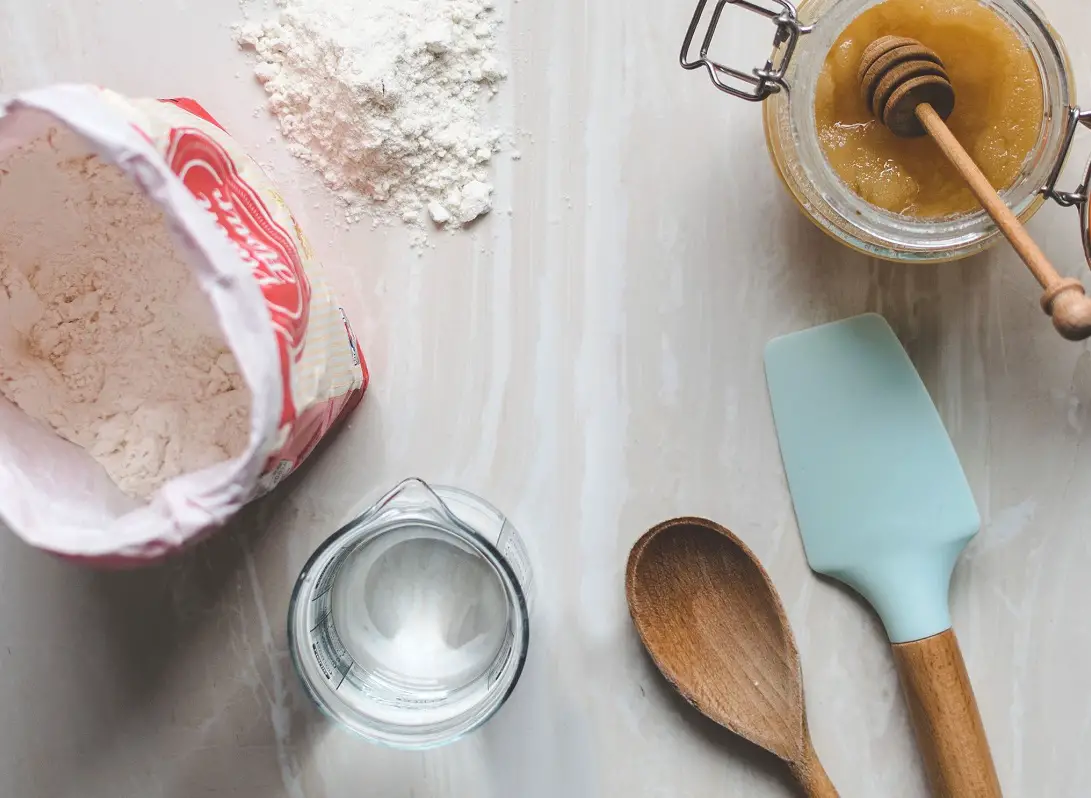 Scarborough fair bread
Scarborough Fair Bread
Ingredients:

2 teaspoons active dry yeast
3 cups warm water
4 ounces whole-wheat bread flour
2 ounces whole rye flour
30 ounces (approximately) King Arthur all-purpose flour
1 Tablespoon salt
2 Tablespoons olive oil
1/2 cup fresh parsley, chopped
4 leaves fresh sage, chopped
Leaves stripped from a sprig of fresh rosemary, chopped
Leaves stripped from a sprig of fresh thyme, chopped
1/4 cup Parmesan grated cheese
In a large mixing bowl, add 1 teaspoon of yeast to 2 cups of warm water and let stand for 5 minutes. Make a sponge by adding half the flours to the yeast and water and mixing thoroughly. Cover the bowl with plastic wrap and leave the sponge to mature for 2 to 6 hours. The yeast action will make the sponge surface bubbly. Mix the remaining teaspoon of yeast with 1 cup of warm water. Let stand for 5 minutes. Add the yeast mixture, oil, salt, herbs, and cheese into the sponge. Gradually add the remaining whole-grain flours, mixing well as you go. Add enough all-purpose flour so that the mixture starts to hold together. Turn it out onto a floured board. Knead the dough for 5 to 7 minutes until it has a smooth, silky texture, adding just enough flour during the kneading to prevent the dough sticking to the board. Let the dough rest for 5 minutes, and knead it again for 3 more minutes.
Clean and lightly oil the inside of your mixing bowl. Put the dough back in the bowl and spray it lightly with oil. (A Misto sprayer works well.) Cover the bowl with plastic wrap and leave it in a draft-free place until the dough has doubled in bulk (about 2 hours on most days). Punch the dough down and shape it into 3 loaves. Put them on a lightly oiled baking sheet and cover loosely with plastic wrap until again they have doubled in bulk (about 3/4 hour). During the last 10 minutes of this time, preheat the oven to 380 degrees. Put an old baking tray with sides on the bottom shelf of the oven. Spray the tops of the loaves with water (use a Mistosprayer with water). Slash the tops of the loaves in several places to allow them to continue rising while baking. As you put the loaves in the oven, throw a cup of hot water into the tray at the bottom of the oven, which will create a burst of steam. Bake the bread for 30 minutes. The loaves should be nicely browned and sound hollow when tapped. Cool on a wire rack for 15 minutes, then serve and enjoy.
Note:The taste of fresh herbs (parsley, sage, rosemary, and thyme) not only permeates the bread; it also fills the kitchen with a wonderful aroma. This recipe makes 3 loaves so 2 can be frozen for another day.
Tags: recipe, Scarborough fair bread, cooking, diy