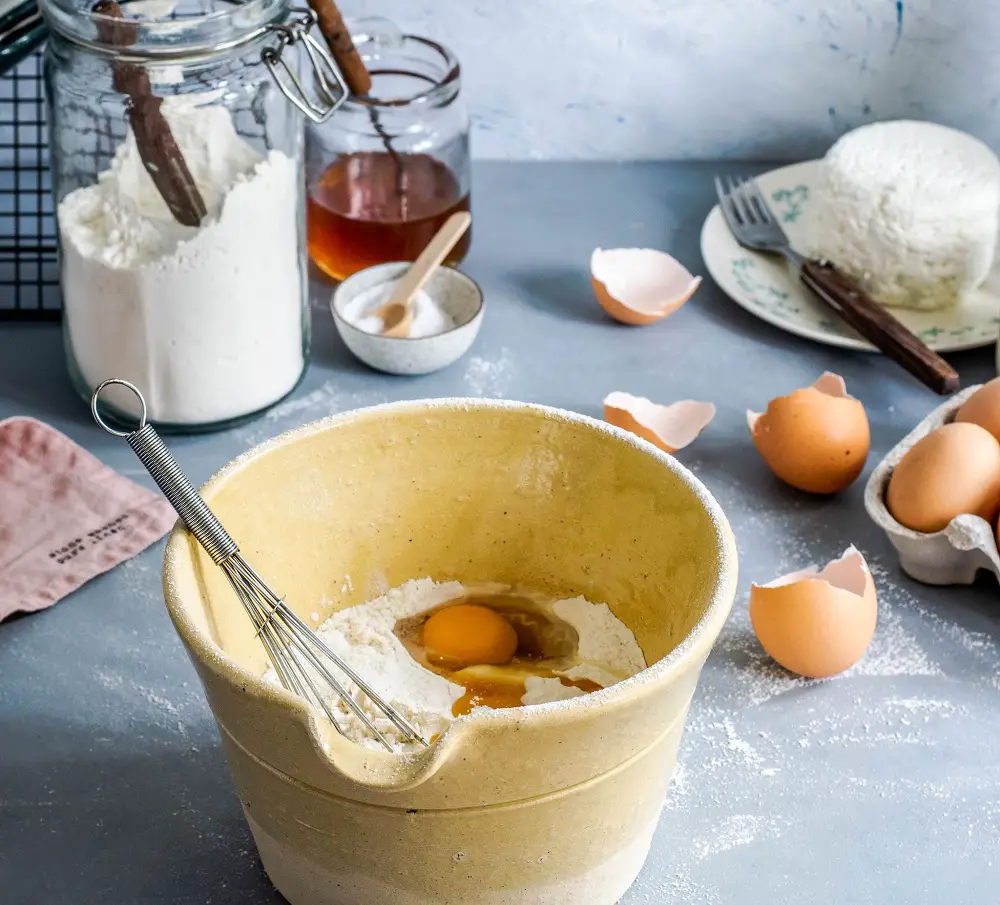 Whole wheat bread
Whole Wheat Bread
Ingredients

2 packets dried yeast (about 5 teaspoons)
3 cups warm water
2 Tablespoons honey
1 cup white flour
6 to 7 cups whole wheat flour
3 Tablespoons safflower oil
1 Tablespoon salt
1 egg and 1 Tablespoon milk, beaten, for egg wash
Dissolve the yeast in the water in a large bowl. Add honey, white flour, and 2 cups of the whole wheat flour. Beat vigorously with a spoon to form a smooth batter. Cover and set aside to rise in a warm place for 40 minutes.
Stir in the oil and the salt, then fold in about 3-1/2 cups whole wheat flour, 1/2 cup at a time, rotating the bowl a quarter of a turn between folds. When the dough is too thick to add any more flour, turn onto a floured work surface and knead 5 to 8 minutes, adding only enough flour to make a smooth elastic dough.
Place the dough in an oiled bowl and turn it over so that the top is coated with oil. Cover and let rise in a warm place for about 45 minutes until doubled in size. Punch the dough down and leave for a further 35 minutes or so to rise again. Shape the dough into 2 loaves and let them rise in the oiled pans for a further 30 minutes until doubled in size.
Preheat oven to 350 degrees. Brush the tops of the loaves with the egg wash. Bake for about 1 hour or until browned. Remove from oven and turn onto rack to cool.
Tags: recipe, Whole wheat bread, cooking, diy