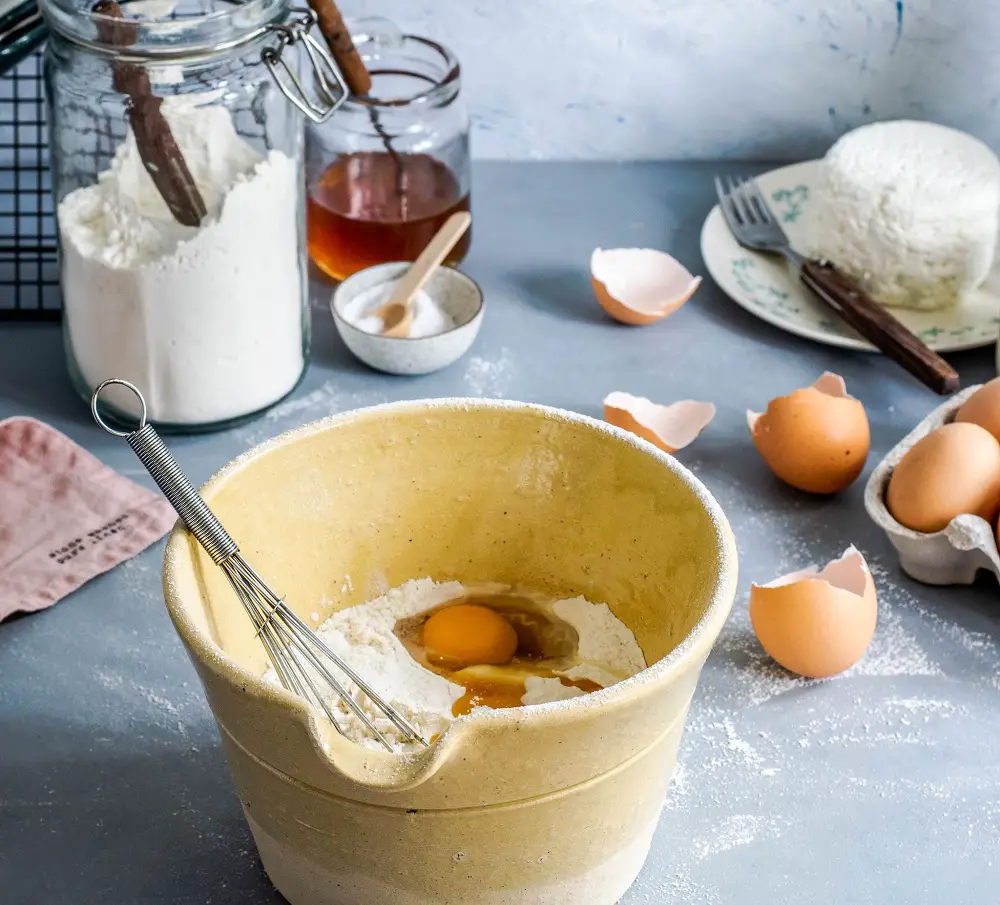 Vegetable souttata
Vegetable Souttata
Ingredients:

8 eggs
1-1/4 to 1-1/2 cup milk
2 green onions
1/4 of 1 red bell pepper
2 mushrooms
3 to 4 ounces grated sharp cheddar cheese
1 pinch dry oregano or basil or 1 Tablespoon fresh rosemary
Salt and pepper to taste
Dry Parmesan cheese
Non-stick cooking spray
Preheat oven to 450 degrees. In a large mixing bowl, blend eggs, milk, salt, pepper, and oregano/basil or rosemary well. Finely chop onions, dice red pepper, and finely slice mushrooms and set aside.
Spray the inside of four 6-ounce oven-safe custard cups and coat lightly with dry Parmesan cheese. Pour egg mixture into cups to within 1/2 inch of cup rim. Divide onions, pepper, mushrooms & cheddar cheese evenly into 4 servings and add to each cup: add cheese last. Stir gently to mix vegetable & cheese into egg mixture.
Place cups on cookie sheet and bake on middle oven rack for 18 to 20 minutes. Souttatas are done when lightly browned with rounded top, having risen half again in height similar to souffle. Serve immediately. This delicious dish serves well with fresh fruit & sauteed baby red potatoes.
Serves: 4
Tags: recipe, Vegetable souttata, cooking, diy