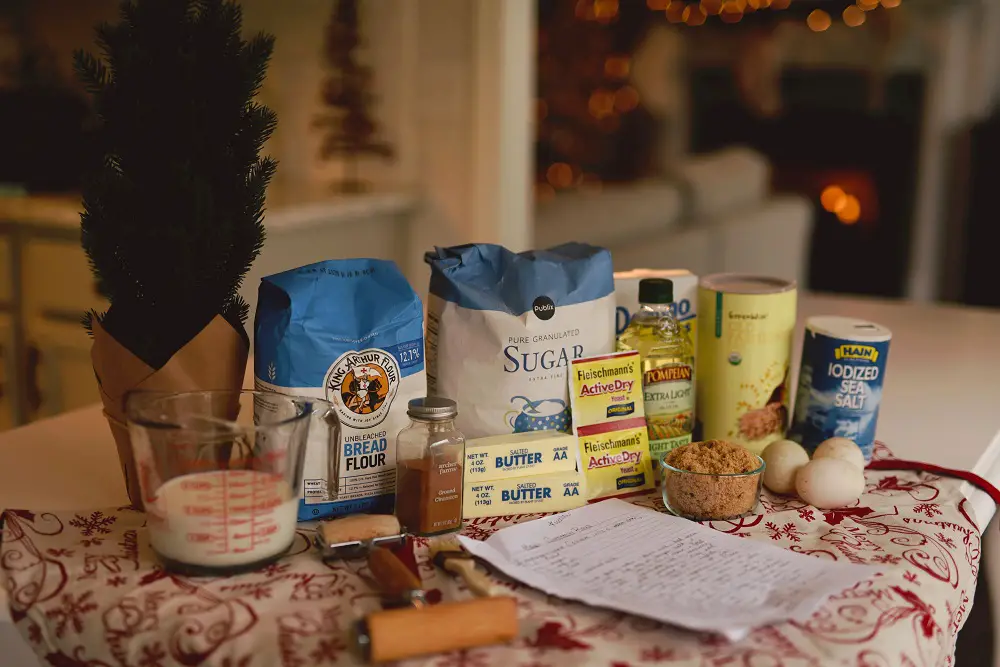 Tuscan flatbread with grape, stilton, and walnuts
Tuscan Flatbread with Grape, Stilton, and Walnuts
Ingredients

1 recipe of plain focaccia dough
3 cups assorted seedless grapes (red and green)
2/3 cup raisins
1/4 cup sweet wine or sherry
4 ounces Stilton cheese, crumbled
1 cup roasted walnuts
1 egg, beaten (wash)
2 Tablespoons granulated sugar
Icing (confectioners') sugar
Halve and combine any large grapes. Soak raisins in sweet wine for 30 minutes. Drain and set aside.
Punch dough down and divide in half. On lightly floured surface, roll out each half to form a 10-inch round. Place one round on heavy baking sheet dusted with flour. Top with all the raisins, half of the grapes, Stilton, and walnuts. Place remaining round on top and cover with remaining grapes to within 1 inch of edge of dough. Sprinkle fruit with 2 Tablespoons granulated sugar. Cover with damp tea towel and let rise in a warm plate for about 30 minutes.
Bake at 350 degrees for 30 to 35 minutes or until edges are golden and middle is cooked. Transfer to wire rack and let cool immediately. Lightly dust with icing sugar. Cut into wedges.
Serves: 10
Tags: recipe, Tuscan flatbread with grape, stilton, and walnuts, cooking, diy