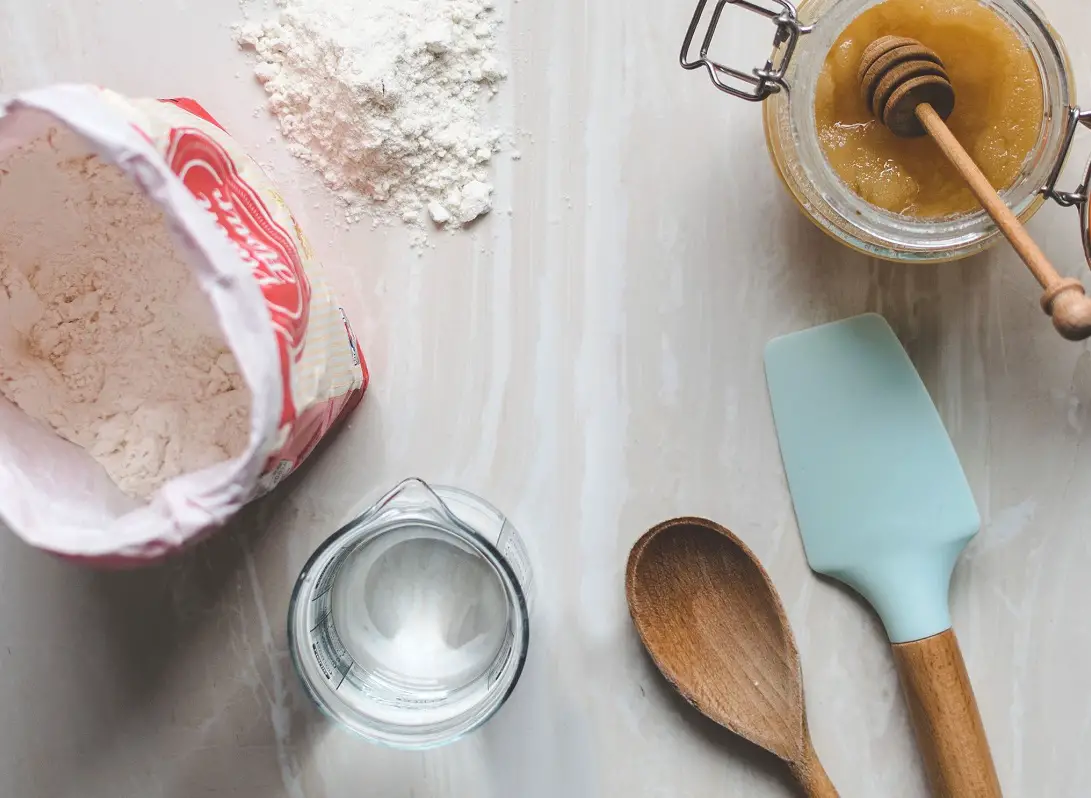 Sourdough bread
Sourdough Bread
Ingredients:

Any amount of leftover sourdough waffle batter.
>If using active yeast, sprinkle yeast on top of 1/4 cup warm water followed by 1/4 teaspoon salt and set aside to allow yeast to wake up or "proof"
>If using instant yeast, sprinkle 2 teaspoons of yeast on top of waffle batter and stir in.
After yeast has been allowed to proof for about 5 minutes, begin adding flour, a cup at a time. If you doubled the waffle recipe and have more that three cups of batter left, you will be adding several cups of flour to make a bread dough for about 2 to 4 loaves (about 1 pound each). If there is 1-1/2 to 2 cups of batter left over, it will take much less flour, and you will have 1 loaf. After flour has been kneaded in to make a non-sticky dough, put in greased bowl, turning once to grease the top; cover with plastic and set aside to rise at least an hour. (Double in size is good, but I have been known to forget about it and leave it for several hours.) Punch down and form into 1-1/2 pound loaves, place in greased pans, cover, and let rise again until they are the height you want; they will rise a bit more as they cook. Bake at 375 degrees for 35 minutes.
Tags: recipe, Sourdough bread, cooking, diy