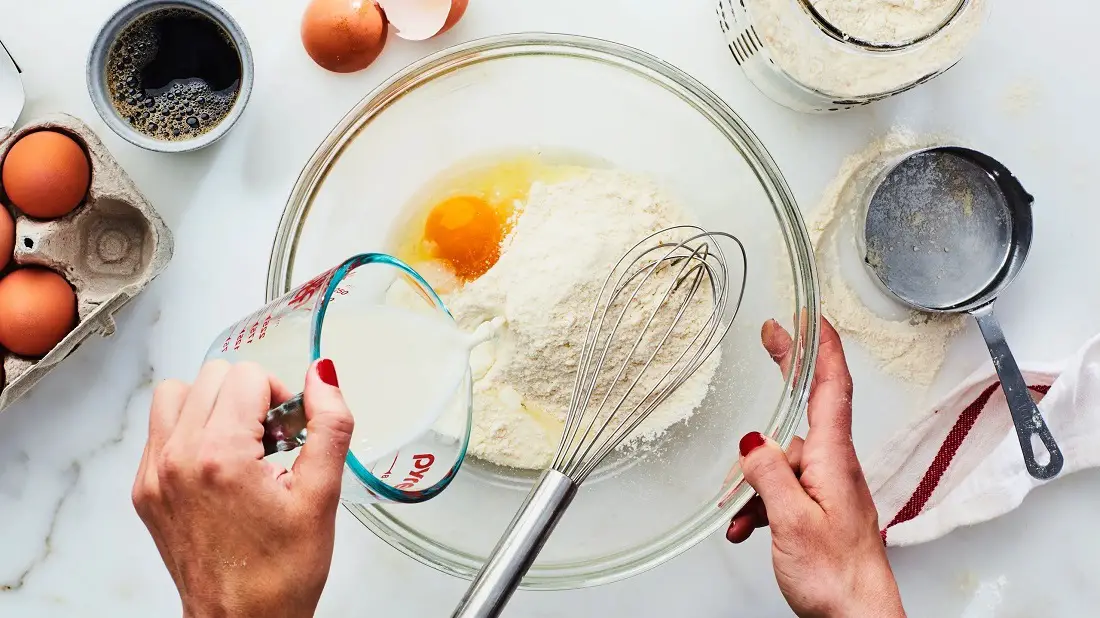 Seagate farm scottish scones
Seagate Farm Scottish Scones recipe
This recipe is a family heirloom….
Ingredients

2-1/2 cups sifted or stirred flour
2-1/2 teaspoons baking powder
1 teaspoon salt (optional)
4 Tablespoons white sugar
2 Tablespoons shortening (Crisco)or canola oil
1 egg or 1/4 cup Egg Beatersegg substitute
Milk (skim, rice, soy) to make 1 cup with egg
Instructions:
Sift dry ingredients together. Cut in shortening until fine or mix in oil until blended. Beat egg slightly and add milk to make 1 cup. Add dry ingredients and mix until moist. Flour board well. At this point, turn on your covered electric fry pan to 340 degrees. (My Grandmother Baxter used a black skillet on her gas range!)
Knead dough for three minutes until elastic, adding flour to board as needed. Cut dough into two halves. Shape each half into a circle (like pizza crust but not as thin) and then cut each circle into eight parts (triangles). After cutting the first circle, I put the pieces into the fry pan for 7 minutes. While these are baking, shape and cut the second circle and let rest. After timer sounds for the end of 7 minutes, turn and bake on the other side for 5 minutes. Remove to cooling rack and put in second batch. Eat happily while hot! We split them and fill with butter or jam.
They freeze and refrigerate well. A nice jar of jam and a batch of scones in a cloth-lined basket make a great gift, too!
Tags: recipe, Seagate farm scottish scones, cooking, diy