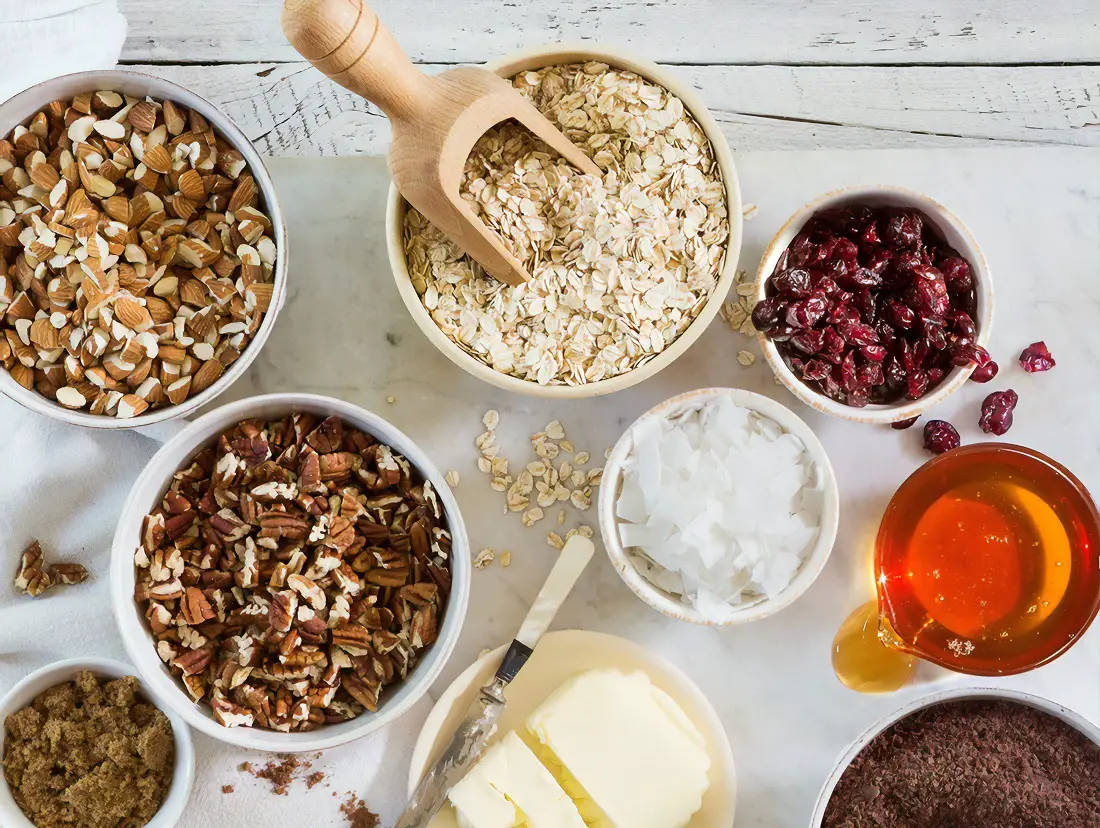 Pecan pancakes with citrus butter
Pecan Pancakes with Citrus Butter recipe
Ingredients – Citrus Butter

1/2 cup butter or margarine, room temperature
1/2 Tablespoon grated orange peel
1/2 Tablespoon grated lemon peel

Ingredients – Pancakes

1 cup all-purpose flour
1 cup whole-wheat flour
2-1/2 Tablespoons brown sugar
2 teaspoons baking powder
1/2 teaspoon salt
1/2 teaspoon vanilla
2-1/2 cups low-fat milk
2 large eggs
2 Tablespoons butter or margarine, melted
3/4 cup chopped pecans
Non-stick oil spray
Maple syrup
Citrus Butter: Mix all ingredients in a small bowl; set aside.
Pancakes: Slowly whisk 2 cups milk, eggs, and butter in a large bowl to blend. Sift flours, sugar, baking powder, and salt in a medium bowl. Whisk dry ingredients into milk mixture. Thin with the additional milk if too thick. Add pecans.
Preheat oven to 200 degrees. Spray a non-stick skillet with vegetable oil spray. Heat to medium-high. Pour 1/4-cup cupfuls of batter into skillet; cook until bubbles appear and bottom of pancakes are golden. Turn and cook other side of pancake. Transfer to a baking sheet and keep warm. Serve with citrus butter and maple syrup.
Serves: 8
Tags: recipe, Pecan pancakes with citrus butter, cooking, diy