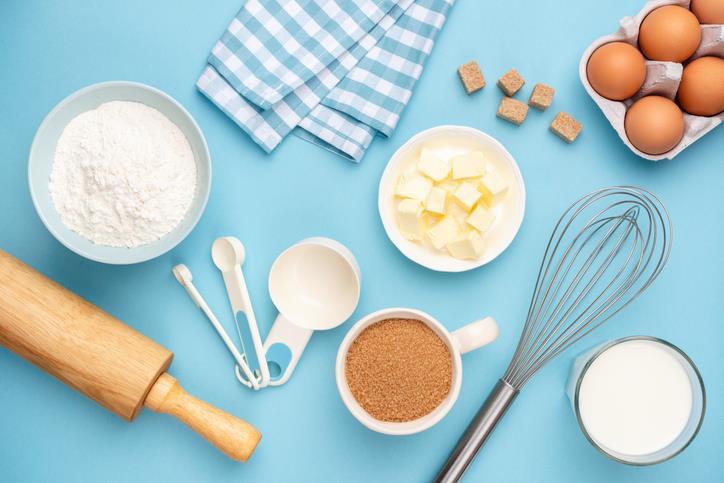 My english scones from home
My English Scones from Home recipe
Ingredients

1-3/4 cups self rising flour
Pinch salt
1/2 teaspoon baking powder
1-1/3 cup super fine sugar
3/4 stick butter at room temperature
1/2 cup golden raisins
1 egg, beaten
3 to 4 Tablespoons buttermilk
Instructions:
Sift flour once before measuring. Add salt and baking powder to sifted flour and sift a second time. Sprinkle sugar over flour.
Cut butter into cubes and work into flour with fingers or pastry cutter until crumbly. Add in golden raisins, beaten egg and enough buttermilk to bind dough together without being too sticky. Roll dough out on a lightly floured board. Using a 2-inch cutter, cut into rounds. Dust tops lightly with flour using fingertips.
Bake on lightly buttered baking sheet at 425 degrees for approximately 10 to 12 minutes until golden. Scones are best eaten on the day they are made, but may be frozen.
I serve my scones halved and buttered; homemade strawberry jam and/or thickly beaten cream makes these scones extra special.
Makes: approximately 12 scones.
Tags: recipe, My english scones from home, cooking, diy