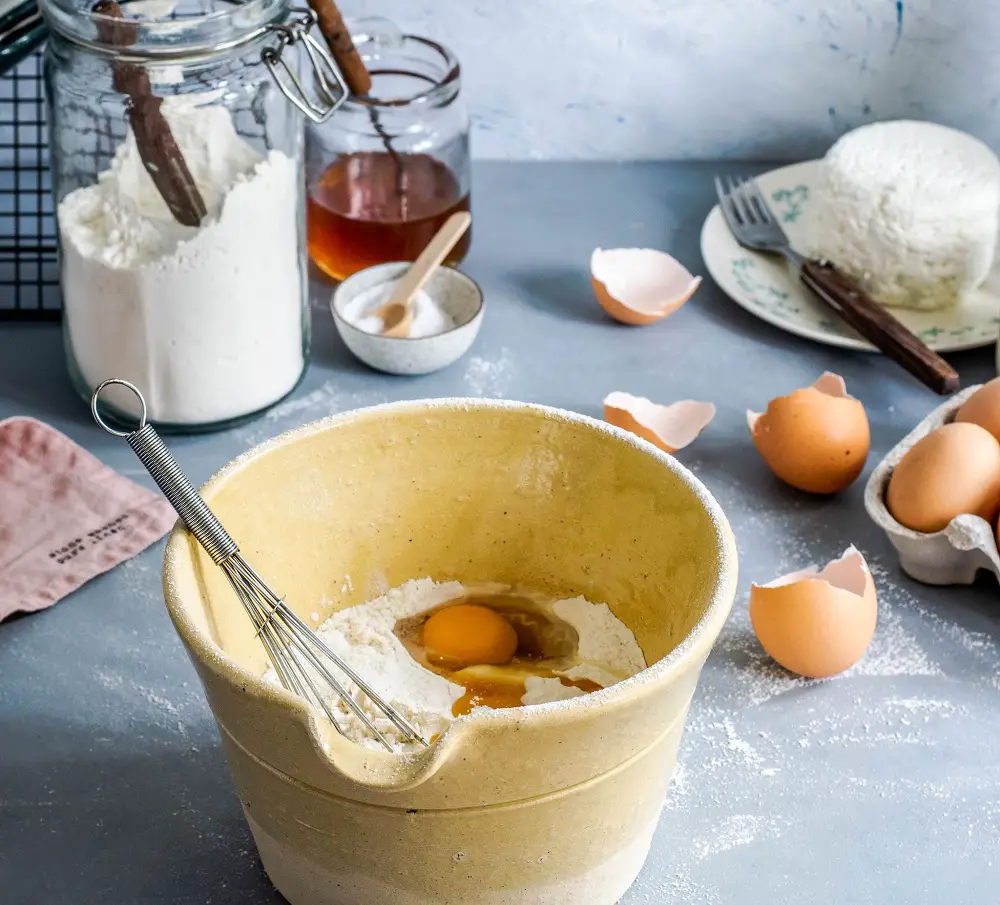 Cheese blintz souffle with warm blueberry sauce
Cheese Blintz Souffle with Warm Blueberry Sauce recipe
Filling Ingredients:

1 package (8 ounces) cream cheese
1 pint ricotta cheese
2 egg yolks
1 Tablespoon sugar
1 teaspoon vanilla

Batter Ingredients:

1/2 cup butter, softened
1/3 cup sugar
6 eggs
1 cup flour
2 teaspoons baking powder
1-1/2 cups plain yogurt
1/2 cup orange juice
In small bowl,beat cream cheese until smooth. Add Ricotta cheese, egg yolks, sugar and vanilla. Mix thoroughly and set aside. In separate bowl,cream butter and sugar. Add eggs and beat well. In third bowl,mix flour and baking powder. Add to egg mixture alternately with yogurt and orange juice. Stir only until moistened.
Pour half of batter into a buttered 9 x 13 inch glass baking pan. Spread cream cheese filling over batter. Filling will be thick. Cover with remaining batter. Bake in preheated oven at 350 degrees for 50 minutes or until done and slightly golden on top. Slice into 8 serving portions.
Warm Blueberry Sauce:

1/4 cup sugar
1 Tablespoon flour
pinch of salt
1 cup of water
1 teaspoon fresh lemon juice
1 cup blueberries
1/2 Tablespoon unsalted butter
1/4 teaspoon cinnamon
In a saucepan, combine sugar, flour, water, salt, and lemon juice. Cook until mixture thickens slightly. Add the blueberries and cook over moderate heat, stirring for one minute. Remove from heat, add butter, and stir until melted. Add cinnamon and stir. Spoon sauce over souffle portions.
Tags: recipe, Cheese blintz souffle with warm blueberry sauce, cooking, diy