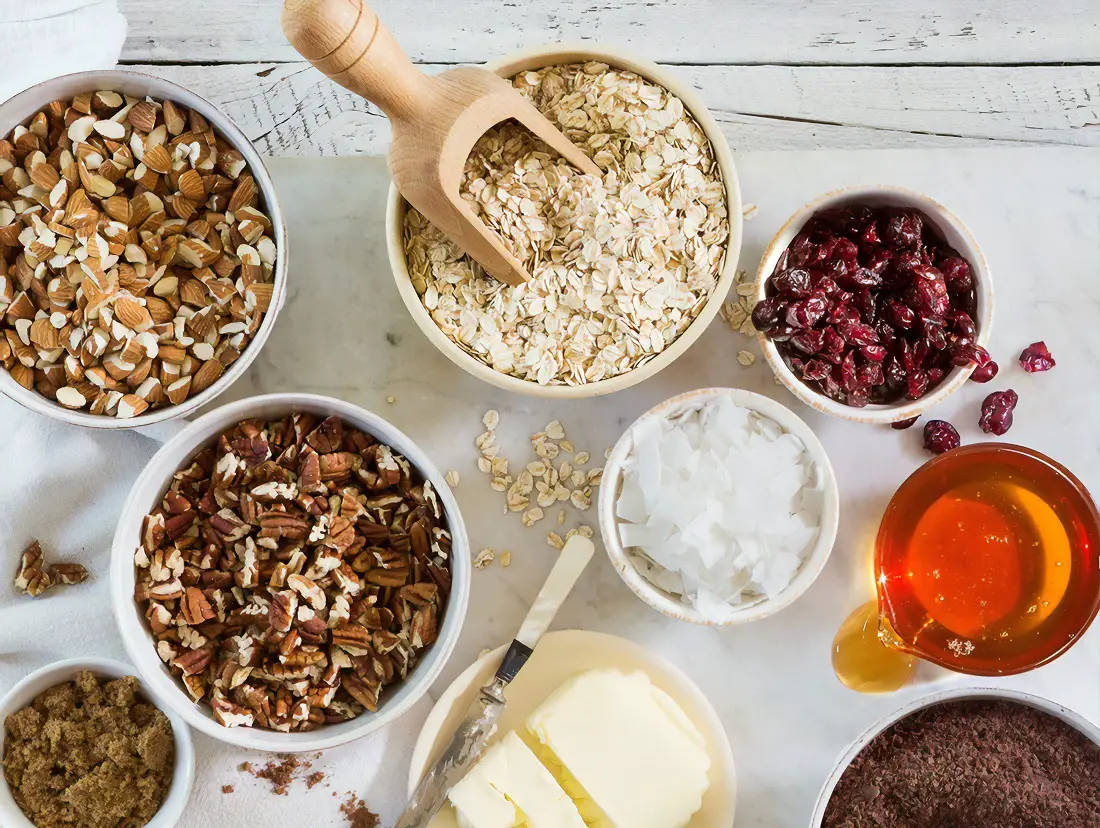 Buttered whole wheat bread
Buttered Whole Wheat Bread
This bread is "wicked" good and keeps well. Recipe created by Tom & Lisa Merrihew, former innkeepers.
Ingredients

3-1/2 cups warm water
3 Tablespoons instant yeast
3 Tablespoons sugar
8 Tablespoons unsalted butter (room temperature)
1 Tablespoon salt
4 cups stone-ground whole-wheat flour
5 cups unbleached bread flour
In a large mixing bowl dissolve the yeast in the warm water. Mix in the sugar and the butter. Add the flour and the salt. Mix either by hand for 5 to 8 minutes or mix for 3 to 4 minutes in a mixer until dough is smooth and elastic.
Cover the dough loosely with plastic wrap or damp cloth towel. Let rise in a warm place until doubled in size. Punch down and let rise a second time.
After the second rise, divide dough into three equal pieces. Grease 3 small loaf pans, shape the loaves, place them in the pans and rise covered with plastic until dough is about 1/2 inch above the edge of the pan. Bake at 375 degrees until golden brown and sounds hollow when tapped on the bottom. Brush the loaves with melted butter while they are still hot. Cool on wire racks.
Tags: recipe, Buttered whole wheat bread, cooking, diy