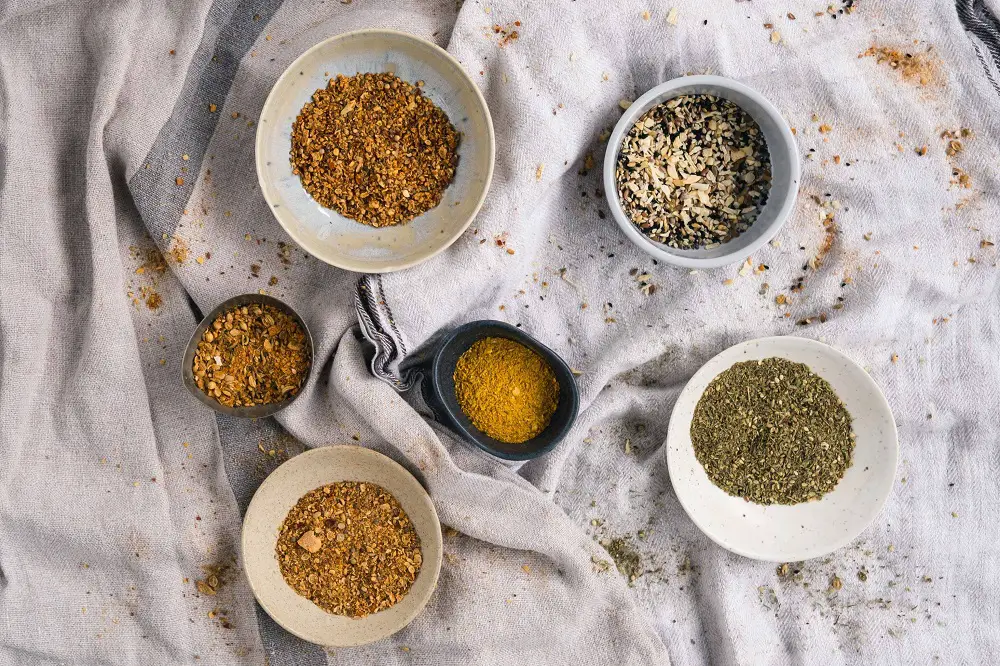 Pacific salmon crusted with dungeness crab served with pickled vegetable salad
Pacific Salmon Crusted with Dungeness Crab Served with Pickled Vegetable Salad recipe
Ingredients

Six 170-gram (6 ounces) pieces of salmon fillet
16 ml (1 Tablespoon) olive oil
Six 55-gram (2 ounces) portions of fresh crabmeat
22 ml (1-1/2 Tablespoons) fresh horseradish
30 ml (2 Tablespoons) fresh basil, chopped
Pinch of salt
2 egg whites, whipped to foamy consistency
18 radishes
12 baby carrots, cooked
6 baby beets, cooked
30 green beans, blanched until 3/4 cooked
1 medium red onion, sliced
150 ml (2/3 cup) water
150 ml (2/3 cup) white wine vinegar
50 ml (1/4 cup) red wine vinegar
30 ml (2 Tablespoons) coarse salt
5 ml (1 teaspoon) mustard seed
1 whole allspice or 5 ml (1 teaspoon) ground allspice
1 clove, whole garlic
5 black peppercorns
90 ml (6 Tablespoons) unsalted butter
Sear the salmon pieces in the olive oil in a very hot pan; remove and set on a large plate to cool. Mix the crab, horseradish, basil, a pinch of salt, and the whipped egg whites. Place 1/6 of this mixture on each salmon piece. Refrigerate.
Place all the vegetables in a non-metallic container. Bring the water, vinegar, and spices to a boil, then immediately strain the hot pickling liquid over the vegetables and place in the refrigerator to cool.
Warm the salmon pieces at room temperature for 20 minutes. Bake at 190 degrees C (375 degrees F) for 10 minutes. Remove the pickled vegetables from the refrigerator, rinse under warm water, then saute them in butter for 2 minutes. Serve the salmon on a bed of sauteed vegetables.
Tags: recipe, Pacific salmon crusted with dungeness crab served with pickled vegetable salad, cooking, diy