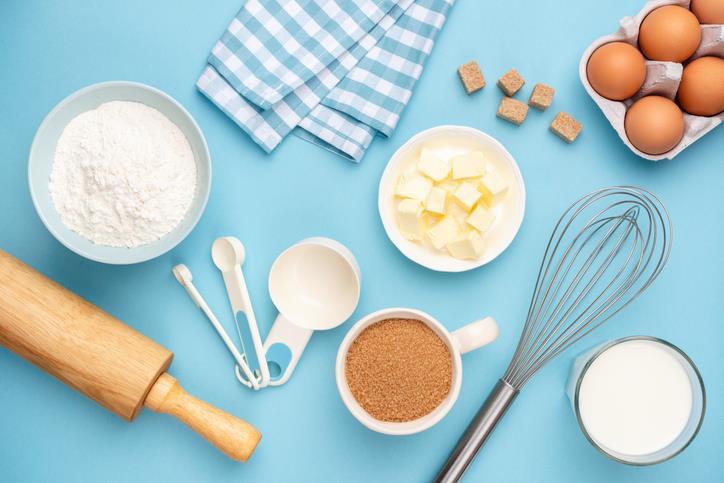 Mama's morning muffins
Mama's Morning Muffins recipe
These muffins are even better the next day!
Ingredients:

2 cups peeled and finely diced apples (tart)
2 cups carrots, grated
3/4 cup coconut flakes
1/2 cup raisins
1/2 cup almond slivers
2 cups flour
3/4 cup sugar
1-1/2 teaspoons baking soda
1/2 teaspoon baking powder
1-1/2 teaspoons cinnamon
1/4 teaspoon nutmeg
1/2 salt
3 eggs
1/2 cup canola oil
1/2 cup milk
2 teaspoons imitation vanilla
Instructions:
Preheat oven to 375 degrees. Line muffin cups or grease well. Prepare apples, carrots, coconut flakes, raisins, and almond slivers and toss together; set aside. Combine dry ingredients and set aside. Beat eggs for 2 minutes, then add oil, milk, and vanilla; mix well. Add the dry ingredients to the wet. Mix just until blended. Fold in the remaining ingredients. Bake at 375 degrees for 25 to 28 minutes or until they spring back when touched. Do not over bake.
For quick on-the-go muffins that even mama approves of, place mixed batter in lined muffin pans and freeze. Once frozen, remove muffins from tin and place in sealable plastic freezer bags until ready to use. To bake frozen muffin batter, put muffin in muffin pan and bake in preheated oven for 30 to 35 minutes. Keep frozen batter for up to 3 weeks.
Makes: 18 regular-size muffins.
Tags: recipe, Mama's morning muffins, cooking, diy