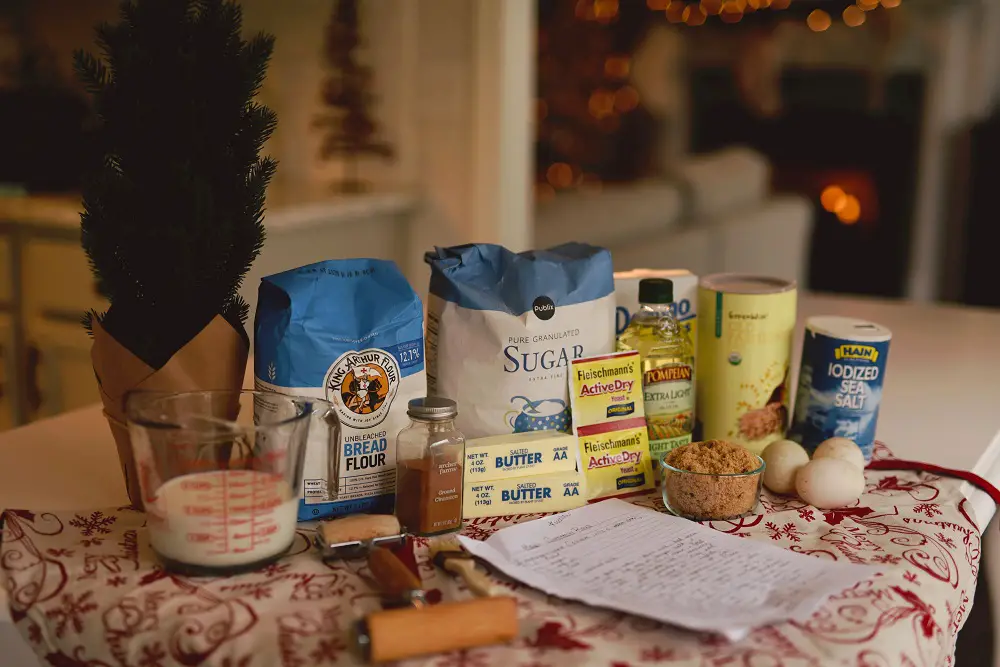 Italian easter bread
Italian Easter Bread
My grandmother, Angelina Mazzulla, was born in Italy in the late 19th century. In the 1920's, my grandfather and his son travelled from Italy to Newport, Rhode Island. A few years later, my grandmother and their two young daughters joined him there. She also brought with her her bread recipes which she had used to bake bread for her small village just south of Naples. This braided bread was made for holidays and has a wonderful cake-like consistency. Grandma was rarely without her apron and was even more rarely seen sitting down. Her delicious bread fills our home with smells that bring back her memory.…Michele Schiesser
Ingredients

5 pounds flour (bread type)
1 pound butter or margarine (melted and cooled)
1 cup sugar
2 dozen eggs, beaten
1/2 level handful of salt
1 package dry yeast in 1/4 cup warm water.
Mix dry ingredients. Make a hole in the middle of the flour mixture. Pour eggs, yeast mixture, melted butter into depression and mix to form a dough. If it is too dry, add a little water. Knead for 10 minutes. Form into a ball, place in a large bowl. Mark the dough with the sign of the cross, cover and leave to rise over night in a warm place.
Uncover in the morning. Form into 6 equal parts. Divide each part into 3 more parts, braid the parts, and crimp the ends. Place on greased cookie sheet. Cover and allow loaves to rise until double in size. Bake at 375 degrees to 400 degrees for 15 to 20 minutes. Remove when brown.
Makes: 6 large loaves
Tags: recipe, Italian easter bread, cooking, diy