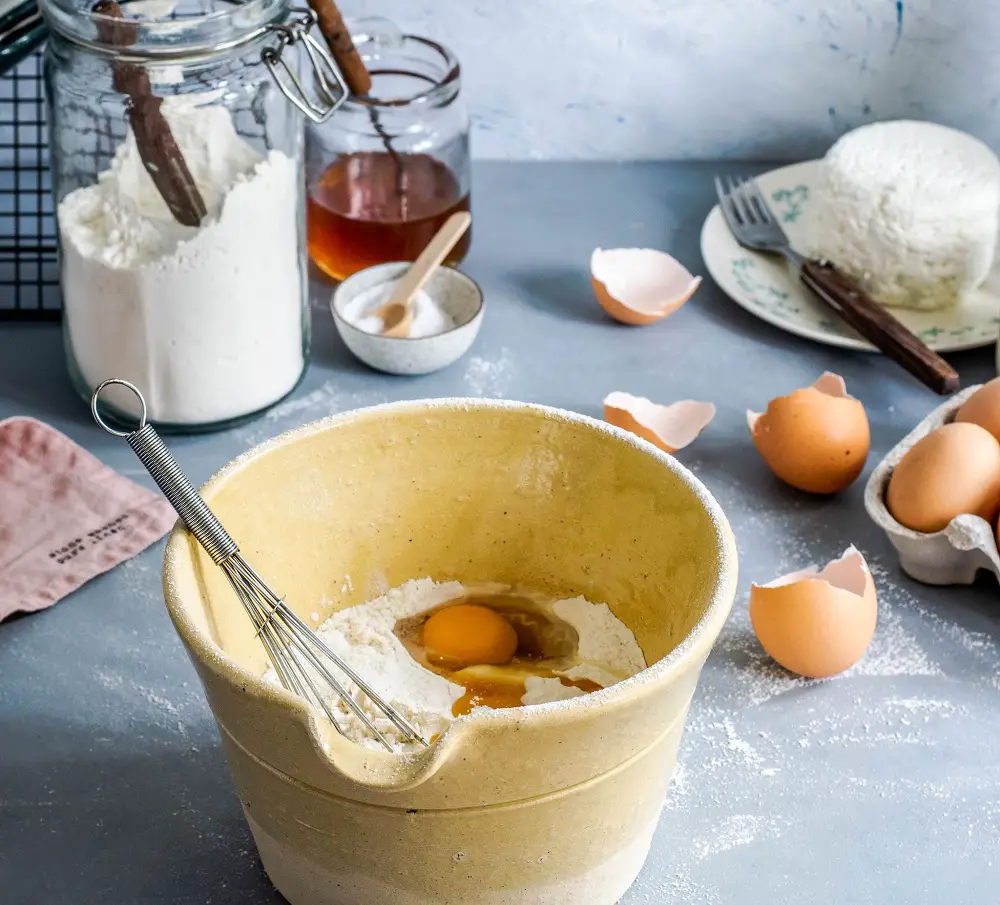 Eggs in shrimp nest
Eggs in Shrimp Nest recipe
Ingredients

4 eggs
4 Tablespoons unsalted butter
2 Tablespoons olive oil
4 scallions, cleaned and diced
1 cup chicken broth
1/2 cup dry white wine (sauvignon blanc)
24 medium shrimp, peeled and deveined
1/4 cup lemon juice
1/4 cup parsley, chopped
3/4 teaspoon salt
1/8 teaspoon white pepper

Ingredients Herbed Goat Cheese

2 ounces goat cheese
2 Tablespoons sour cream
Pinch of salt
Pinch of black pepper
1/8 teaspoon paprika
Pinch of garlic powder
In a small pan, cover eggs with water. Bring to a boil. Continue cooking for 4 minutes. Remove from the stove. Drain the hot water. Cool with cold water. Peel and cut with egg cutter into 1/4-inch slices. Reserve. Combine and mix ingredients for herbed goat cheese.
In a saute pan, add the olive oil and butter. Heat on medium flame until the butter is melted. Add chopped scallions (white and green parts) and saute until limp. Add chicken broth. Increase the flame and reduce liquid by one third. Add the white wine and reduce liquid by half. Add shrimp; cook until it starts to turn pink. Add lemon juice, chopped parsley, and salt and pepper. Remove from heat.
To serve, place a small scoop of herbed goat cheese on the center of the plate. Fan the sliced eggs around the goat cheese mix. Layer six shrimp on the side of goat cheese mix. Drizzle with 3 Tablespoons of the sauce that you cooked the shrimp in. Place a toasted English muffin, bagel, or toast on the side of each plate.
Serves: 4
Tags: recipe, Eggs in shrimp nest, cooking, diy