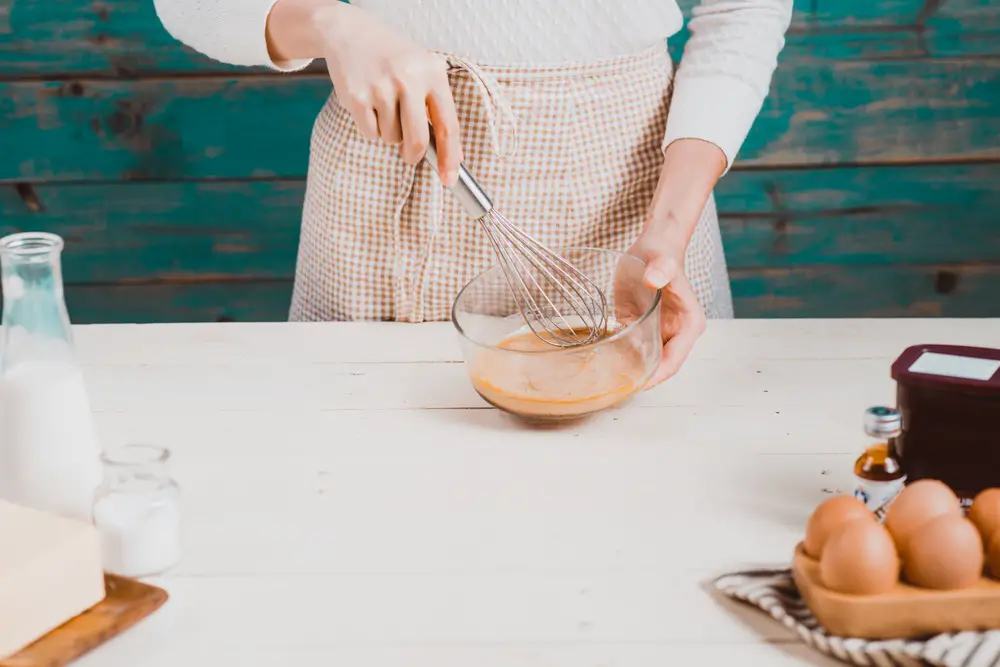 Currant and orange scones
Currant and Orange Scones recipe
At the Devonshire, we bake these scones almost every day. We have experimented with other recipes, but keep coming back to this traditional one.
I was schooled in the tradition of teatime by Elma (Elizabeth Margaret), my wonderful Scottish Grandmother. The "school room" was my grandmother's kitchen on the Isle of Arran, off the western coast of Scotland. While people who read about tea time in books are led to believe it's a delicate repast to tide you over until a more elegant dinner served at 8:00 p.m., anyone with a Scottish grandmother knows that tea can start immediately after breakfast, can be served again at 10:00 a.m., again as a predecessor to lunch, after lunch, before and after afternoon naps, before and after dinner, and before bed, with the most important component being a steady stream of visitors dropping by, popping in, and paying respect to elders in a way we can't even imagine on this newly found continent.
People who read about tea in books also conjure images of lace tablecloths and elegant serving trays, but my fondest memories are of my grandmother's stainless steel tea pot and accompanying tea cosy. Her tea, made from pure water from the burn, or stream, behind her house, could never be improved by any manner of tea tricks such as warming the pot or using a strainer instead of a tea bag. And no perfectly laid table could upstage the delights that issued from her bevy of square, round, and octagon cookie tins – pancakes with jam, spice cookies, scones, and pound cakes, all to be arranged on a platter depending on the time of day and who had happened by.
These are recipes that have been handed from my grandmother to my mother and to me. They are simple, practical, no-fail recipes: the kind you will make again and again.… Kathy Kennedy
Ingredients

3 cups all-purpose flour
1/3 cup sugar
2-1/2 teaspoons baking powder
1/2 teaspoon baking soda
3/4 cup cold butter, cut into cubes
1/2 cup dried currants or raisins
1 cup buttermilk (or 1 cup milk with 1 teaspoon of vinegar added)
1 Tablespoon of grated orange zest
Instructions:
Stir first 4 dry ingredients together in a medium-sized bowl. Add the cold, cubed butter, and work the butter into the flour mixture using your fingertips. Work the flour until the mixture resembles cornmeal (some large lumps can remain). Add the currants.
Add the buttermilk and the orange zest. Stir with a fork until just moist. Gather the dough into a ball, and knead on a lightly floured surface about 10 times. Roll the dough into a 1/2-inch thick circle and cut out scones with a medium-sized biscuit cutter. Place on an ungreased cookie sheet and bake for 12 to 15 minutes at 450 degrees.
Tags: recipe, Currant and orange scones, cooking, diy