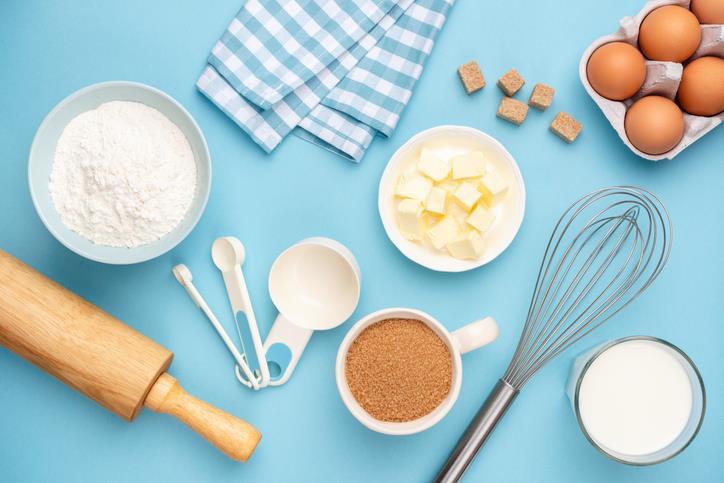 Cranberry, orange, and oatmeal muffins
Cranberry, Orange, and Oatmeal Muffins recipe
3/4 cup whole-wheat flour

3/4 cup all-purpose flour

1 Tablespoon baking powder

1 teaspoon salt

1 teaspoon cinnamon

1-1/4 cups oatmeal (do not use instant or quick oatmeal)

3/4 cup brown sugar

Rind from one orange, finely grated

1 cup cranberries (fresh or frozen work equally well)

2 Tablespoons orange juice

1/4 cup (1/2 stick) butter

1 cup milk

1 egg
Instructions:
Heat oven to 425 degrees. Butter muffin cups. In a large bowl, combine all dry ingredients (except for 1/4 cup oatmeal and 1/4 cup brown sugar, which are placed in a small bowl, mixed together, and reserved for topping). Blend dry ingredients well. Mix in grated orange rind.
Place cranberries in another small bowl, sprinkle 1 Tablespoon orange juice over them, and toss to coat. Then add 1 Tablespoon dry ingredients and toss again. Set aside. Melt butter. Remove from heat and when cool, stir in milk and egg. Stir butter mixture into dry ingredients until blended. When mixed, gently stir in cranberries.
Fill muffin cups to desired height — anywhere from half full to full, depending on size of muffin desired. Lightly drizzle the remaining 1 Tablespoon of orange juice over them. Then, sprinkle oatmeal and sugar mixture topping onto each muffin.
Bake 15 to 25 minutes (baking time will vary depending upon size of muffin desired) until lightly brown and toothpick inserted into center comes out dry. Let muffins stand in baking tin for 5 minutes before removing. Serve piping hot from the oven.
These muffins can be made ahead and reheat beautifully in a low oven, around 200 degrees.
Tags: recipe, Cranberry, orange, and oatmeal muffins, cooking, diy