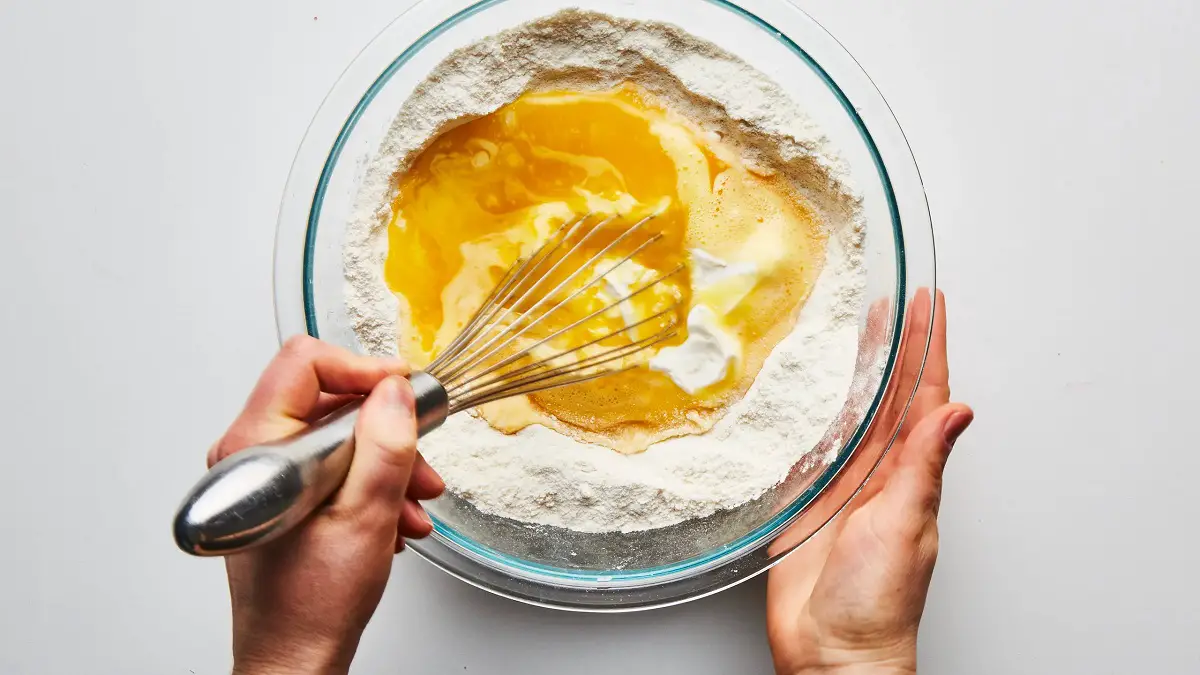 Cranberry nut bread
Cranberry Nut Bread recipe
This recipe is a Hellmann family recipe that Steve's mother made at Thanksgiving and Christmas each year. Extra loaves were often made to send with children returning to college.… Kelly Hellmann, former innkeeper
Ingredients

2 cups flour
1 cup sugar
1-1/2 teaspoons baking powder
1/2 teaspoon baking soda
1 teaspoon salt
1/4 cup shortening
1 egg, well beaten
Juice of one orange plus water to equal 3/4 cup
Zest of 1 orange (about 1 Tablespoon)
1 cup cranberries, either sliced or coarsely chopped
1/2 cup chopped nuts
Instructions:
Preheat oven to 350 degrees. Grease a 9 x 5-inch loaf pan. In a large bowl, combine flour, sugar, baking powder, baking soda, salt, and orange zest. Cut in shortening.
In a small bowl, combine beaten egg and orange juice/water. Add wet ingredients to dry ingredients. Mix just until moistened. Fold in cranberries and nuts. Spread in loaf pan. Spread corners higher than center.
Bake for about 1 hour or until top is browned and a toothpick inserted in the center of loaf comes out with moist crumbs. Cool on rack for at least 15 minutes before removing from pan.
Tags: recipe, Cranberry nut bread, cooking, diy