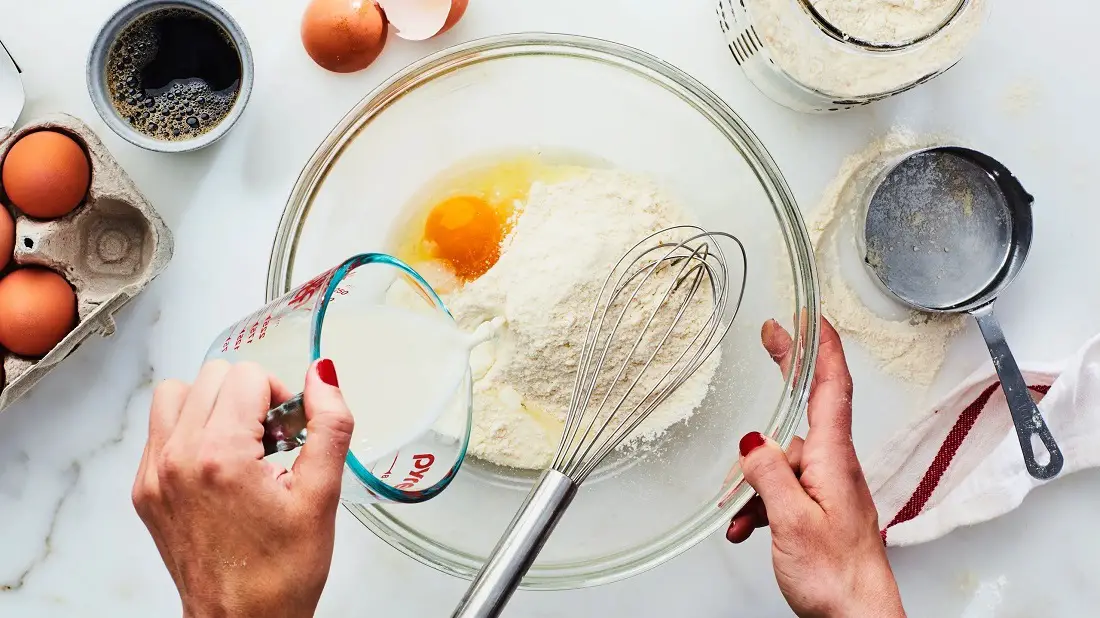 Buttermilk almond scones
Buttermilk Almond Scones recipe
Ingredients:

1 egg
1-1/2 cups buttermilk
2 teaspoons almond extract
4 cups flour
4 teaspoons baking powder
1 teaspoon baking soda
1 teaspoon salt
1/2 cup sugar
1-1/2 cup butter
2 cups toasted sliced almonds, chopped
Instructions:
Method: Set oven at 425 degrees. Beat together egg, buttermilk, and extract. Combine flour, baking powder, soda, salt, and sugar. Cut in butter until mixture resembles coarse crumbs. Add almonds. Add liquid ingredients to dry ingredients. Mix lightly with fork until mixture clings together and forms a soft dough.
Turn dough onto lightly floured surface and knead gently 5 to 6 turns. Divide dough into quarters and pat into 1/2 inch thick circles. Cut into 6 wedges. Bake on greased cookie sheets. Brush scones with cream and sprinkle with a little sugar and a few slices of almonds. Bake 12 to 15 minutes.
Makes:24 scones
Comment: These scones freeze well, but nothing tastes like hot from the oven with lots of butter. I found raspberry curd at Trader Joe's and it's a great innovation on these.
Tags: recipe, Buttermilk almond scones, cooking, diy