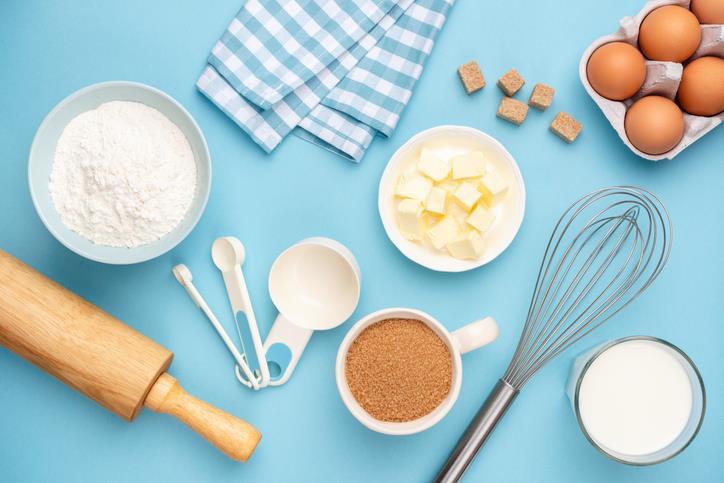 Banana macadamia nut scones
Banana – Macadamia Nut Scones recipe
Great for extra protein, vitamin E , and potassium!
Ingredients:

3 cups all-purpose flour
1/2 cup packed brown sugar
2 teaspoons baking powder
1/2 teaspoon salt
1/4 teaspoon baking soda
3 Tablespoons chilled butter
1/3 cup coarsely chopped macadamia nuts
1/4 cup low-fat yogurt
1 teaspoon vanilla extract
2 large "farm fresh" egg whites
1 cup mashed ripe banana (about 2 medium)
1 Tablespoon brown sugar
Instructions:
Preheat oven to 400 degrees. Lightly spoon flour into dry measuring cups and level with a knife. Combine the flour and the next four ingredients (through baking soda) in a bowl, and cut in the butter with a pastry blender or 2 knives until the mixture resembles coarse meal.
Combine yogurt, vanilla, and egg whites in a bowl, and stir well with a wire whisk. Add yogurt mixture and banana to flour mixture, stirring just until moist (dough will be wet and sticky). Turn dough out onto a lightly floured surface; with floured hands, knead lightly four times. Pat the dough into a 9-inch circle on a baking sheet coated with cooking spray. Sprinkle the walnuts and 1 Tablespoon brown sugar over dough, pressing gently into dough. Cut dough into 12 wedges, cutting into, but not through, dough. Bake at 400 degrees for 20 minutes or until golden.
Serves: 12
Tags: recipe, Banana macadamia nut scones, cooking, diy