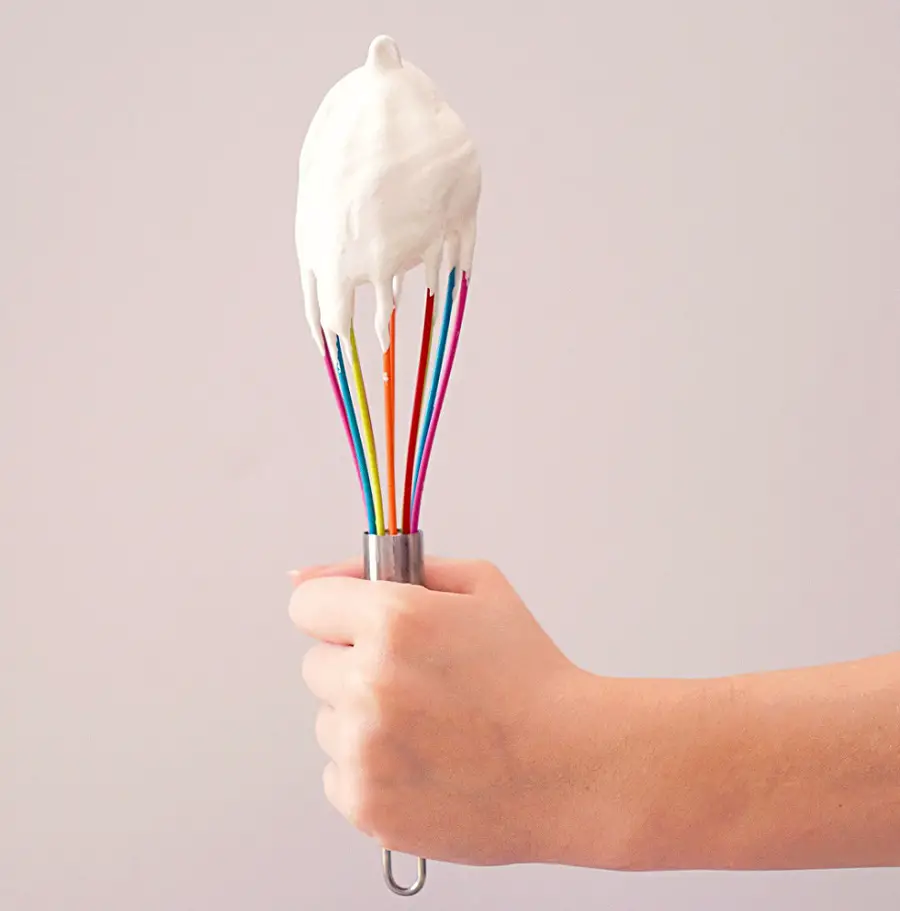 Smoked salmon crepes
Smoked Salmon Crepes recipe
Ingredients

Six 6- to 8-inch savory herb crepes (use recipe that follows or store-bought crepes)
1/2 to 3/4 cup Horseradish Dill Sauce
12 to 15 ounces smoked salmon, thinly sliced
1/4 cup red onion, very small dice (brunoise)
3 Tablespoons capers, drained
2 or more cups baby spinach
3 Tablespoons vinaigrette — citrus, white wine, or red wine
Fresh chives

Crepe Batter:

1 egg
1/2 cup milk
3 Tablespoons water
1/2 cup all-purpose flour
Pinch of salt
1 Tablespoon butter, melted
1 Tablespoon mixed herbs (parsley, basil, dill, chive, and/or thyme)
Clarified butter
Crepes: Blend egg, milk, water, and 1 Tablespoon melted butter, then add flour, salt, and herbs; whisk until lump-free. Cover and rest the batter in the refrigerator at least 2 hours or overnight. For best results, batter should be used within 24 hours. Using crepe pan or Teflon-coated saute pan, drizzle clarified butter in hot pan, using only enough to cover the bottom — too much butter will make the crepes oily and hard. Pour in a small amount of crepe batter, tilting the pan as you pour to cover the bottom of the pan, but keeping the crepe very thin. Cook first side until dry on the edges and still white or only slightly golden brown in color, about 2 to 3 minutes. Very carefully turn the crepe, using a knife blade or rubber spatula to lift the corner; gently shake the crepe loose from the pan, then pick up the edge with your fingers and quickly turn it over without tearing it. Cook for an additional 1 to 2 minutes until the center is done. Remove to cool on parchment paper. As the crepes cool, stack with two sheets of parchment between each crepe. Crepes may be refrigerated, tightly wrapped, for up to 1 week, or frozen up to 1 month. (Makes 8 to 10 crepes. )
Pattern half of the horseradish dill sauce on a 10- to 12-inch plate (works best if sauce is in squeeze bottle). Toss baby spinach very lightly in the vinaigrette. Place spinach in a circle in the center of the plate. Lightly coat crepe with horseradish dill sauce. Lay slices of salmon over crepe, covering as much as possible (takes 2 to 2.5 ounces per crepe or 2 to 4 slices). Roll crepe jelly-roll style.
For appetizer, slice each rolled crepe into 5 or 6 pinwheels and place each piece, cut side up, in the center of the spinach. Use 1 crepe per dish or serving. For entree, place 1 whole rolled crepe on the spinach in the center of the plate, then lay a second crepe at a 45-degree angle to the first, propping one end of the second crepe on the first crepe (2 crepes per serving.)
Drizzle the crepes (both rolled and whole) with additional horseradish dill sauce. Sprinkle liberally with red onion and capers. Garnish with fresh chives, either whole blades or chopped.
Serves: 6 as an appetizer, 3 as a brunch entree
Tags: recipe, Smoked salmon crepes, cooking, diy