Pork loin cured in spiced apple cider with ricotta gnocchi, braised lettuce and corn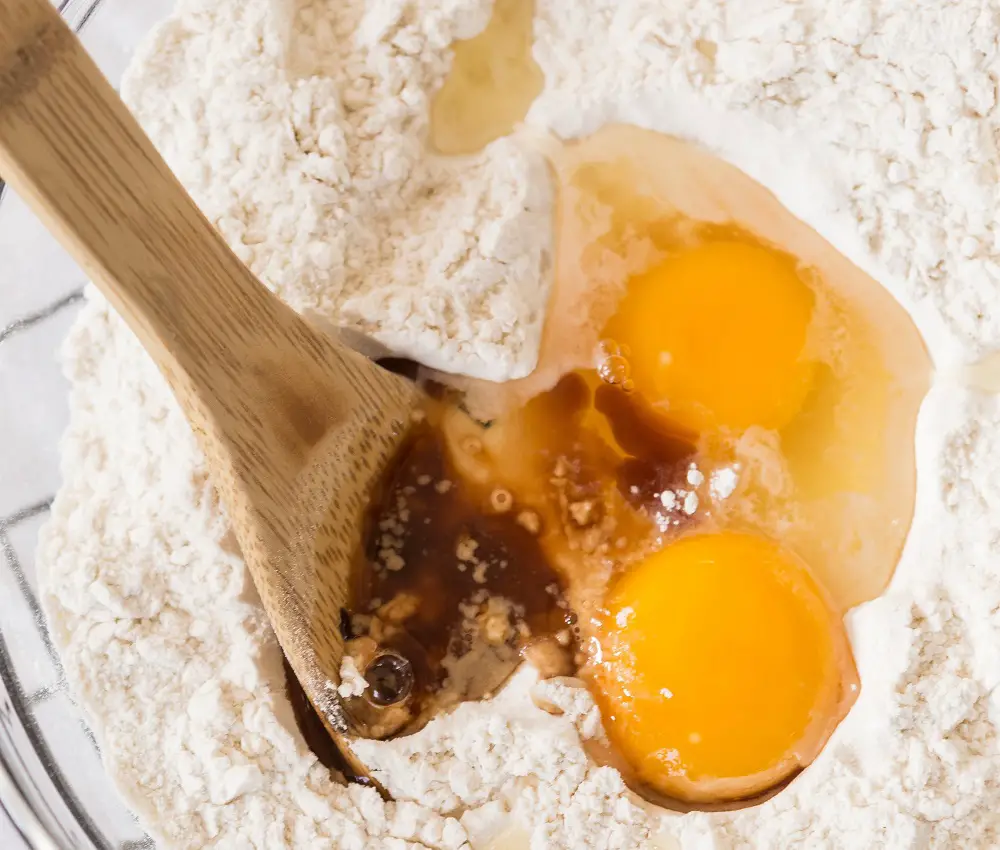 Pork Loin Cured in Spiced Apple Cider with Ricotta
Gnocchi, Braised Lettuce and Corn
Ingredients:


One 4-5 pound pork loin, boned and trimmed of any excess fat

Ingredients for the brine:

1 quart apple cider
5 quarts water
1/2 cup sugar
1/4 cup Kosher salt
1 Tablespoon coriander
1 Tablespoon fennel seeds
1 teaspoon chili flakes
1 Tablespoon black peppercorns
3 large sprigs fresh thyme
Combine all the ingredients for the brine in a large non-reactive pot. Bring to a simmer and remove from heat. Allow to steep for 30 minutes, then cool in an ice bath. Place the pork loin in a container large enough to submerge it and pour the cooled brine over the pork. Make sure the entire loin is submerged, use a heavy plate if necessary. Cover the container and place in the refrigerator at least 24 hours and up to 48 hours to cure.
Remove the pork from the brine, discard liquid. Dry the pork loin with a cloth and cut the loin into 8 ounce fillets. (You may alternately roast the entire loin whole, then slice medallions for presentation.)
Ingredients for entree:

8 pork loin fillets
2 Tablespoons vegetable oil
4 Tablespoons butter
2 heads butter lettuce, trimmed of large outer leaves
4 ears corn, kernels removed
1/4 cup apple cider
1/4 cup dry white wine
1 cup pork stock or chicken stock
4 firm apples, peeled, cored and cut into 1/8th
56 pieces ricotta gnocchi (or potato gnocchi)
1 Tablespoon chopped thyme
2 Tablespoons butter
Cut the lettuce through the core into 16 wedges, reserve. Blanch the corn in salted water until tender, then cool and drain, reserve. Cook the apples over medium heat with a tablespoon of butter in a skillet until beginning to brown. Cool and reserve.
In a large heavy bottomed skillet, large enough to hold all the pork loins (or 2 smaller pans), heat the vegetable oil over medium heat. Season the pork with salt. Sauté the pork fillets about 7 minutes each side for medium.
Meanwhile prepare the sauce. Have a pot of salted boiling water ready for the gnocchi. In a large skillet, melt the butter over medium high heat. Add the lettuce quarters in batches with a pinch of salt and brown on both sides. Remove from the pan. Repeat until all the lettuce is browned. Return all the lettuce quarters to the pan, and over medium high heat, deglaze the pan with the white wine and apple cider. Reduce to a glaze. Add the pork stock and corn kernels and bring to a simmer. Mount the sauce with the butter, add the chopped thyme, adjust seasoning and reserve warm. Cook the gnocchi until they float, then transfer them to the sauce to coat.
Divide the lettuce, corn, gnocchi and sauce among 8 large bowls. Top each with a pork fillet.
Serves:8
Tags:
recipe, Pork loin cured in spiced apple cider with ricotta gnocchi, braised lettuce and corn, diy, how to cook, prepare Pork loin cured in spiced apple cider with ricotta gnocchi, braised lettuce and corn
Recipe type: xarchivex
Find more recipes on thesmartcookiecook.com
(Visited 3 times, 1 visits today)