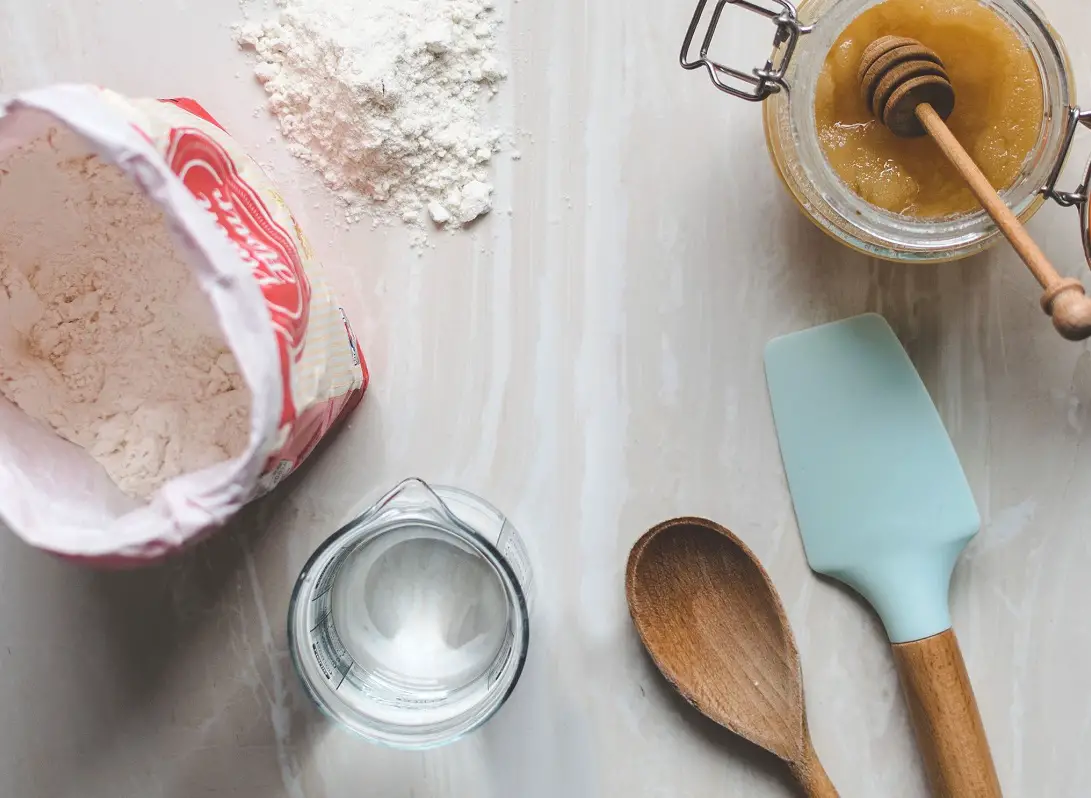 Ham bread
Ham Bread
Ingredients

2 cups warm water (105 to 115 degrees)
1 Tablespoon sugar
2 Tablespoons dry yeast
2 teaspoons salt
4-1/2 cups all-purpose or high-gluten flour
1 to 2 pounds cooked ham, finely ground
Cornmeal
1 egg
1 Tablespoon water
Warm a large mixing bowl. In the warmed bowl, combine the water, sugar, and yeast. After the yeast has softened for a few minutes, stir in the salt. Beat in the flour, 1 cup at a time. Add more flour if needed. Turn the dough onto a lightly floured surface. Knead firmly and thoroughly until smooth and dimpled. Form into a ball and place in a clean, warm bowl. Cover with damp towel. Let rise until doubled in bulk, about 1 hour. Then punch the dough down lightly and divide into 4 roughly equal parts. Let rest 10 minutes. Roll each portion on a lightly floured surface to a 10 x 18-inch rectangle.
Begin rolling the rectangle of dough from the wide side, sealing (by pressing) the roll against the rectangle with each half roll. After the first full roll, sprinkle a few Tablespoons of ground ham along the sealed edge. After another half roll, gently but firmly seal the roll against the rectangle. Again, sprinkle a few Tablespoons of ground ham along the sealed edge. Roll over and seal again. Repeat until the entire rectangle has been rolled. Seal the edges and the final edge well. Place seam-side down on a lightly greased, long baking sheet that has been sprinkled with cornmeal. Repeat with the remaining dough portions. Shallowly slash the tops diagonally in several places. In a small bowl, beat the egg with 1 Tablespoon of water. Brush the loaves with the mixture. Let rise until doubled in bulk, about 40 minutes.
Bake in a 365-degree oven for 20 minutes. Paint the remaining egg mixture. Bake for 15 to 20 minutes more. Cool on racks. Store in refrigerator. Cut diagonally into 1-inch wedges (resembles a cinnamon roll on French bread form). Best served warm.
Makes:4 loaves. Preparation Time: 2 hours. Cooking Time: 45 minutes.
This is great with cold Alaskan Amber, a local award-winning micro-brewery beer, and homemade nagoonberry jam. Also good with tea or served with Pearson's Pond Hearty Ham and Corn Soup.
Tags: recipe, Ham bread, cooking, diy