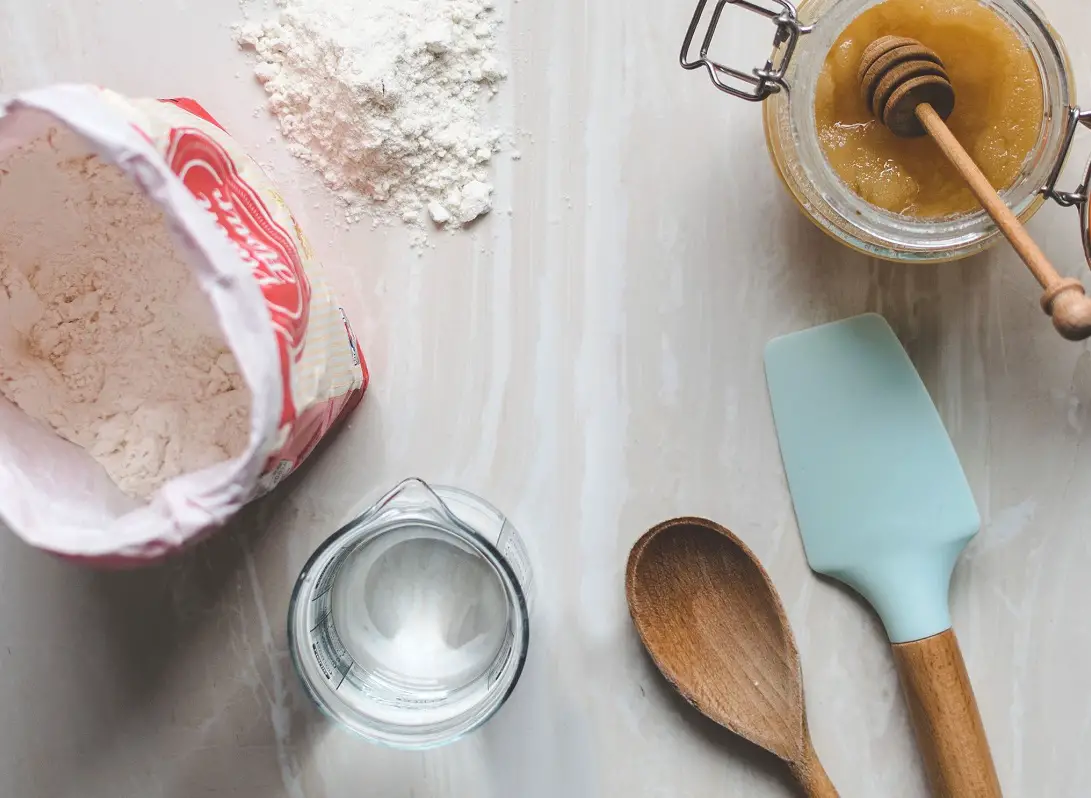 Crispy beer battered walleye with mango sweet and sour sauce
Crispy Beer-Battered Walleye with Mango Sweet-and-Sour Sauce recipe
This is one of (Ron) Bergs (executive chef at Gunflint Lodge) favorite ways of serving Walleye, and is very popular at the Lodge. There will be extra batter with this recipe.
Ingredients

Flour for dredging walleye before battering
Six 8- to 10-ounce boneless, skinless walleye salmon fillets, whole or cut into finger-sized strips
Oil for deep frying

Sweet and sour sauce:

1 cup sugar
2 teaspoons minced garlic
1-1/2 cup rice-wine vinegar
2 teaspoons chili paste with garlic
2 Tablespoons Asian fish sauce
2 Tablespoons cornstarch and 4 Tablespoons water mixed together

Garnish:

1/2 red pepper, finely diced (or a combination of colored sweet peppers)
4 green onions, green part only, finely sliced on the diagonal
1/2 mango, cut into 1/4-inch dice (other fruits such as fresh peaches, raspberries, wild blueberries, strawberries, or a combination of fruits may be substituted)

Beer batter:

2-1/2 cups flour
3 Tablespoons paprika
2 Tablespoons kosher salt
1 Tablespoon black pepper
Two to three 12-ounce cans of beer
Sweet and sour sauce: Combine sugar, garlic, rice-wine vinegar, chili paste, and fish sauce in a heavy-bottom saucepan over medium heat. Bring to a boil and simmer for 4 to 5 minutes until reduced and flavor is developed. Add cornstarch mixture and continue to cook until thickened. Put through sieve, prepare garnishes, and refrigerate until needed.
Beer batter: Whisk flour, paprika, salt, and pepper together until well combined. Whisk in beer to make a thin batter, not much thicker than buttermilk or heavy cream. Dredge walleye in flour and shake off excess. Dip into beer batter and deep fry in oil at 360 degrees until golden brown and crisp. Remove and drain. (Note: it is very important to hold the heat level during cooking. Using a heavy-weight frying pan will help keep the oil temperature from dropping after the fish is first put in the oil.)
Cover the bottom of 6 heated plates with 1/8 cup or more of the sauce mixed with 1 to 2 Tablespoons of the chopped mango. Sprinkle the red peppers and green onions over the sauce. Place the walleye on top and serve.
Serves: 6
Tags: recipe, Crispy beer battered walleye with mango sweet and sour sauce, cooking, diy