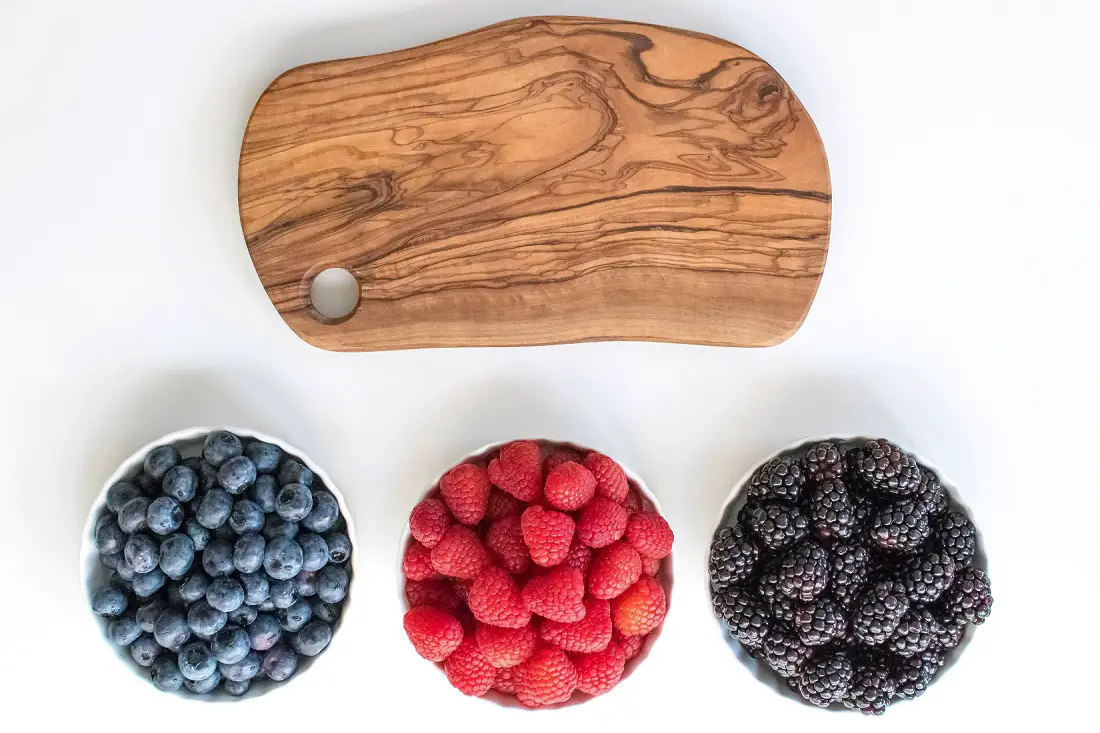 Blueberry yogurt pancakes with lemon honey butter
Blueberry Yogurt Pancakes with Lemon-Honey Butter recipe
Ingredients for Lemon-Honey Butter

1/2 cup butter
1/4 cup honey
1-1/2 teaspoon lemon rind
1 teaspoon lemon juice

Ingredients for Blueberry Yogurt Pancakes

1-1/2 cups flour
3 Tablespoons granulated sugar
1 teaspoon baking soda
1 teaspoon baking powder
1/2 teaspoon salt
1 cup plain yogurt
1/2 cup milk
3 eggs, well-beaten
3 Tablespoons butter, melted
3/4 cup blueberries
Lemon-Honey Butter:Whip butter until light. Blend in honey, lemon rind and lemon juice. Set aside.
Pancake:In large mixing bowl, mix together flour, granulated sugar, baking soda, baking powder, and salt. In another bowl, stir together yogurt, milk, eggs, and butter. Add to flour mixture, beating just until combined. Fold in blueberries.
In a non-stick frying pan over medium heat, cook batter, 1/4 cup for each pancake, until bubbles break but do not fill in, and bottoms are golden. Turn and cook until set. Serve with Lemon-Honey Butter.
Tags: recipe, Blueberry yogurt pancakes with lemon honey butter, cooking, diy