Sweet-Salty Charcuterie Board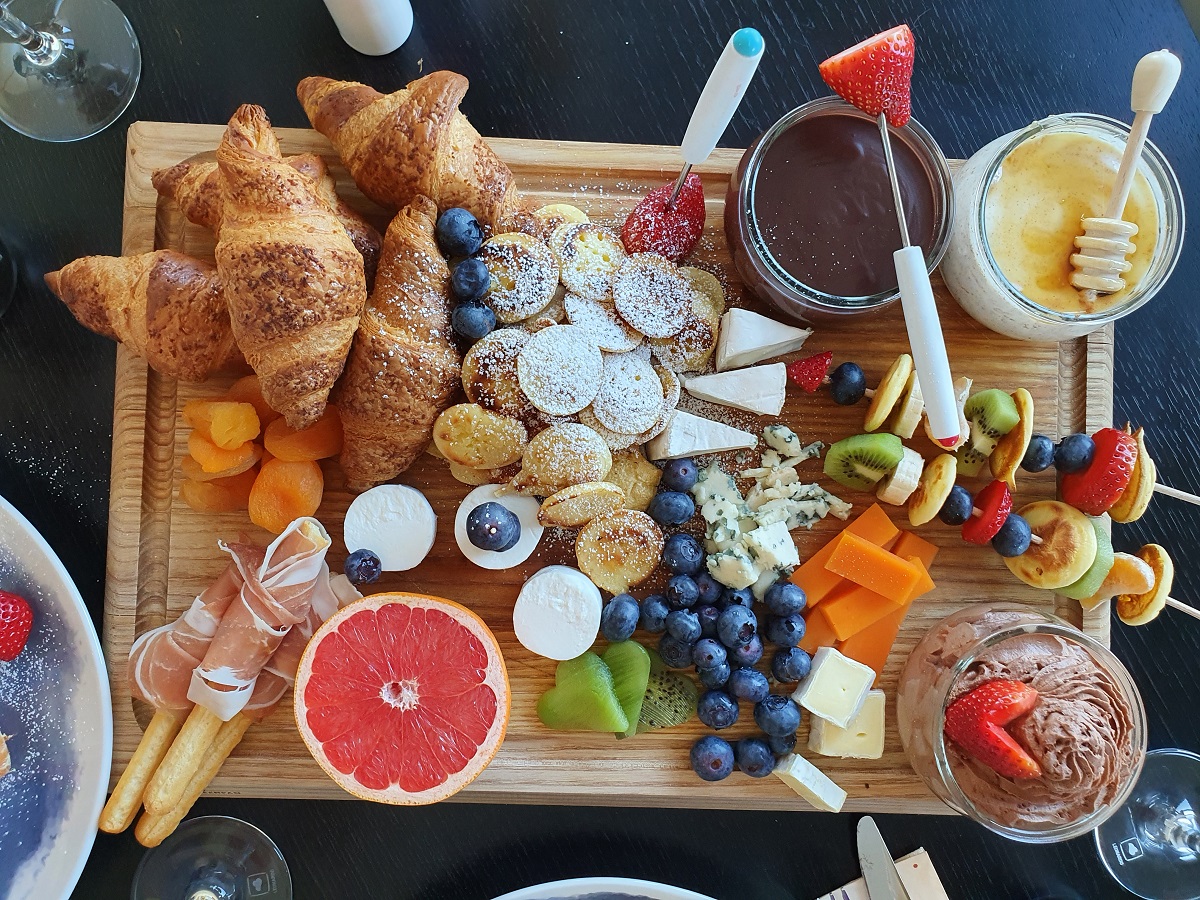 Adjust Servings
2

kiwis

150

g

strawberries

100

g

blueberries

1/2

banana

1/2

grapefruit

100

g

dry apricots

50

g

brie cheese

50

g

gorgonzola cheese

50

g

gauda

or other aged cheese

50

g

goat cheese

3

slices

prosciutto

3

salted

grissini

5

croissants with apricot filling

chocolate, vanilla

Dutch poffertjes

mini pancakes

chocolate ganache

chocolate mousse

Greek yogurt dip
1.
Dips:
Prepare the chocolate ganache as instructed here. Place half of in a mixing bowl. Whip it so you will get chocolate mousse.
Prepare the Greek yogurt dip as instructed here.
2.
Cheese:
Cut the cheese in different shapes (triangles, cubes, squares).
Aged cheese can also be crushed by hand.
3.
Prosciutto:
Wrap the prosciutto on the grissini.
4.
Skewers:
Prepare the Dutch poffertjes as described here.
Assemble the fruit and poffertjes skewers.
5.
Decorate:
Assemble everything on the board as you see fit. Sprinkle some powder sugar over the poffertjes.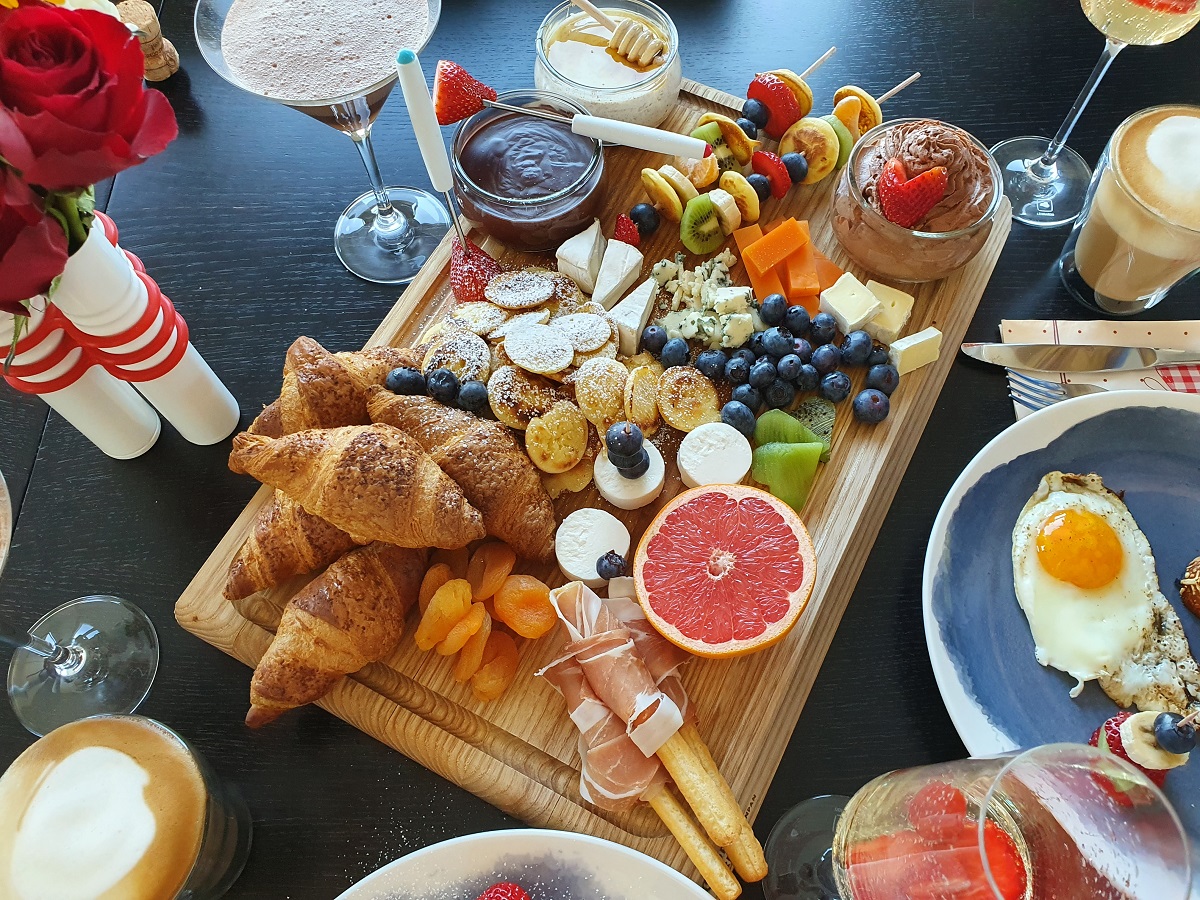 Decorate with flowers.