Apple Muffins with Orange Flavor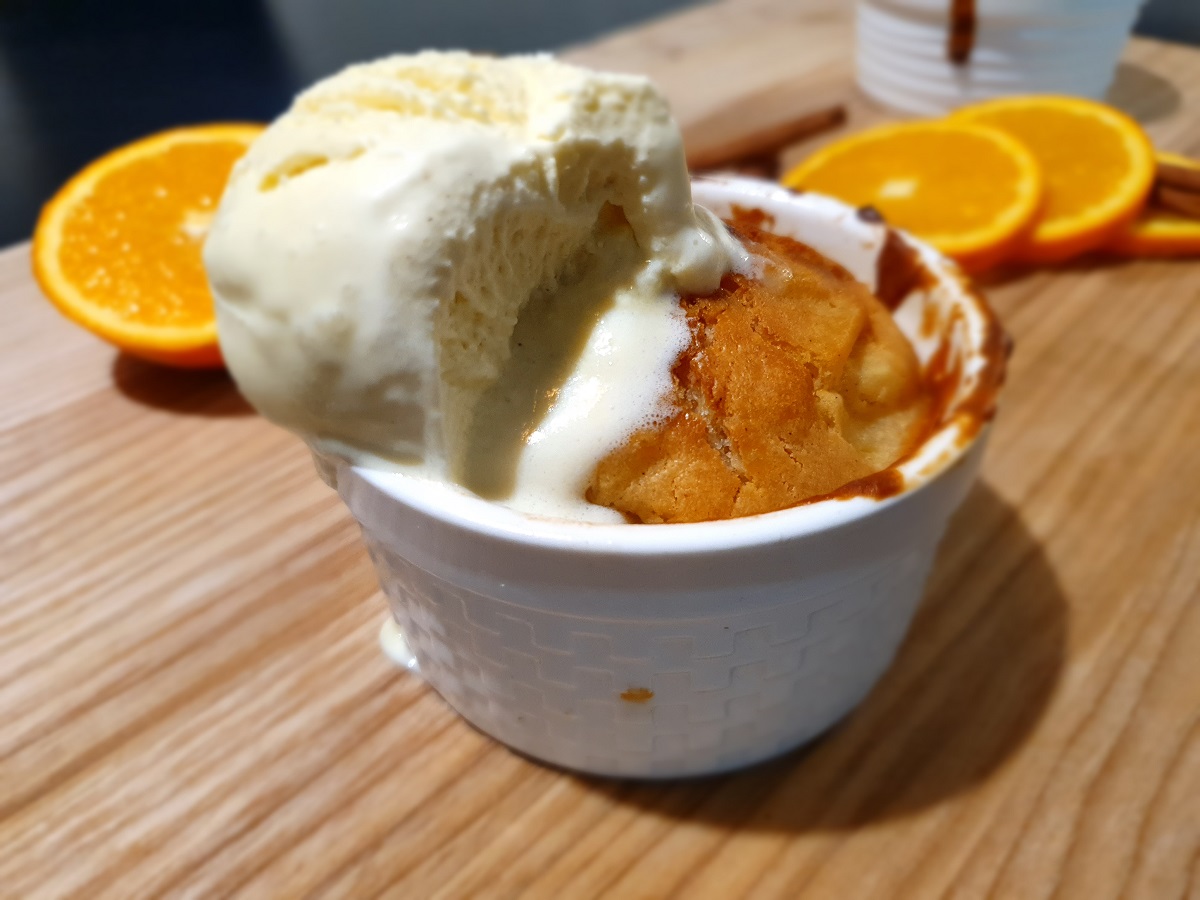 Adjust Servings
280

g

flour

3

tbsp

baking powder

1

tbsp

cinnamon

a pinch of salt

2

tsp

honey

250

g

apples, peeled and chopped

2

eggs

fresh orange juice

1 orange

milk or Greek yogurt

90

g

coconut butter, melted
1.
Preheat the oven to 200 degrees Celsius.
Prepare the muffin pan; if using muffin models - put them in the muffin places; if not grease the pan with butter and add flour so the muffins will not stick to the pan.
2.
Mix all dry ingredients (flour, baking powder, cinnamon and salt) in one bowl.
In another bowl combine the liquid ingredients - first put the freshly squeezed orange juice and add milk to 250 mL. Add the rest of the liquids (eggs, honey and melted butter) and mix nicely.
3.
Combine the dry and the liquid ingredients in one bowl.
Fold in the chopped apples. Mix gently.
4.
Divide the mixture into 12 muffin models. Fill the models up to 3/4 of the volume so they will have enough space to rise.
5.
Bake for approximately 20 min or until a toothpick inserted in the middle of the muffin comes out clean.
Switch off the oven and leave them inside for 5 more minutes. Cool them completely on a wire rack.
6.
Optional:
You can serve the muffins with butter-cream frosting or vanilla ice-cream.