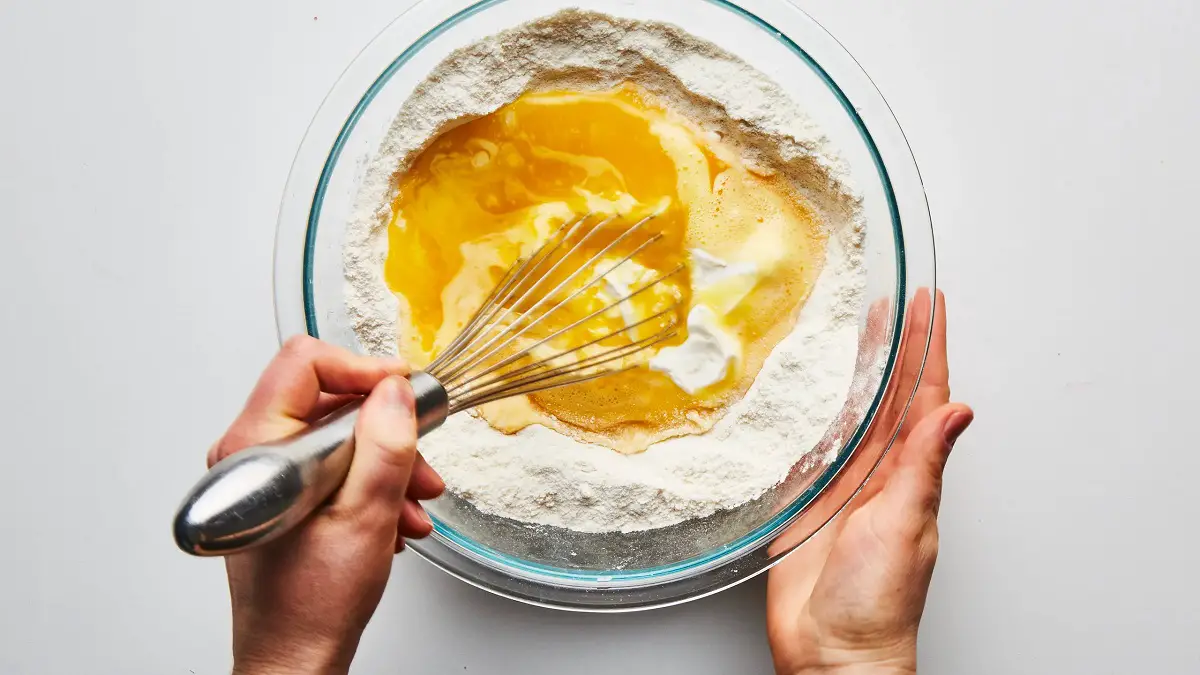 Ham and swiss in puff pastry
Ham and Swiss in Puff Pastry recipe
Ingredients

Four 5 x 5-inch puff pastry squares
2 Tablespoons finely chopped onion
1 Tablespoon butter
1 egg, beaten
1 cup shredded Swiss cheese or 3-cheese mix (Swiss, Monterey Jack and Cheddar)
2/3 cup cooked ham, coarsely chopped
1 Tablespoon snipped fresh parsley
1 teaspoon dried dillweed or 1 tablespoon snipped fresh dillweed
Dash garlic powder
Dash fresh ground pepper
1 egg yolk with 2 Tablespoons water mixed for egg wash
Instructions:
Preheat oven to 400 to 425 degrees. If using frozen pastry puff, let pastry come to room temperature.
In small saucepan, cook onion in butter until tender but not browned. For filling, in a medium mixing bowl combine egg, cheese, ham, parsley, dillweed, garlic powder, and pepper. Stir in onion mixture; set aside.
Place 2 to 3 Tablespoons of the filling just off center on each square. Moisten edges of pastry with water; fold in half diagonally. Seal edges by pressing with finger or tines of a fork. Place pastry on ungreased baking sheet. Coat with egg wash. Place in preheated oven and immediately drop temperature to 380 degrees and cook 20 to 25 minutes until nicely browned.
Tags: recipe, Ham and swiss in puff pastry, cooking, diy