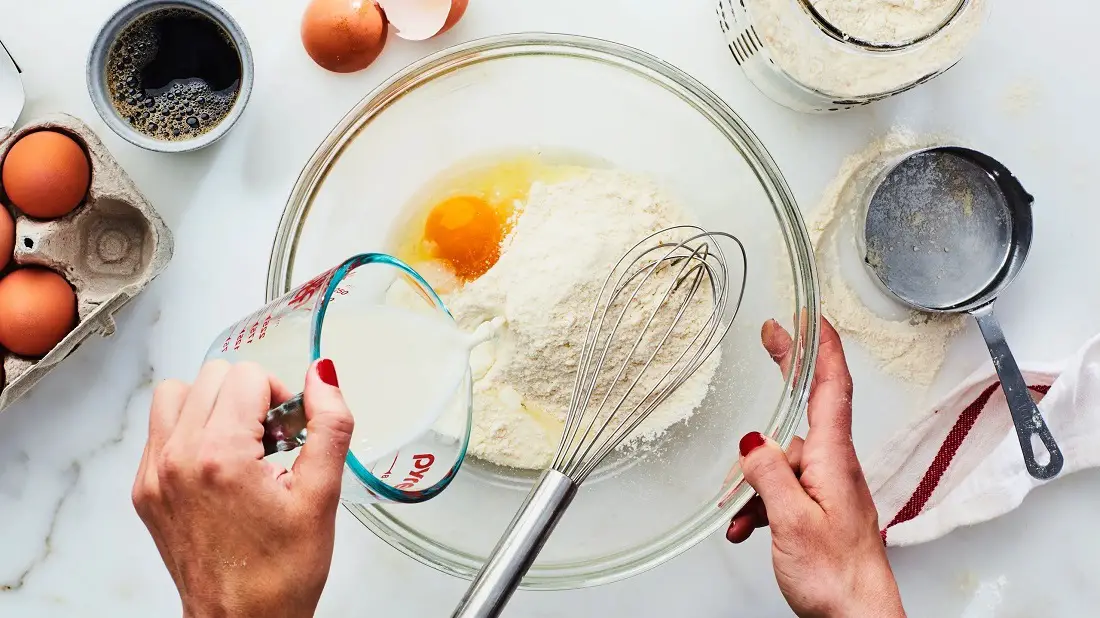 Best ever bran muffins
Best Ever Bran Muffins recipe
It is my pleasure to share this heritage recipe with other Moms who love to bake for their family. This is recipe was given to me in 1957 by my husband's grandmother, "Bobo". Jack couldn't say grandma; it came out Bobo and this special name stuck to a very special lady who lived to be 97 and was loved by everyone. This was a school morning favorite for my three children. The wonderful oven-baked aroma filled the house and they couldn't wait to get to the kitchen. One sure way to get the kids up and going on a school morning.
Ingredients

One 15-ounce package PostRaisin Bran
5 cups flour
3 cups sugar
5 teaspoons baking soda
1 teaspoon salt
1-1/2 cups chopped English Walnuts
4 beaten eggs
1 cup Criscoshortening
1 quart buttermilk
Instructions:
Mix first six dry ingredients together. In large mixing bowl, mix together eggs, shortening and buttermilk. Add dry ingredients and mix thoroughly. Put into covered container in refrigerator and store up to 6 weeks. Bake at 400 degrees approximately 15 minutes.
Tags: recipe, Best ever bran muffins, cooking, diy