Vegetarian Brownies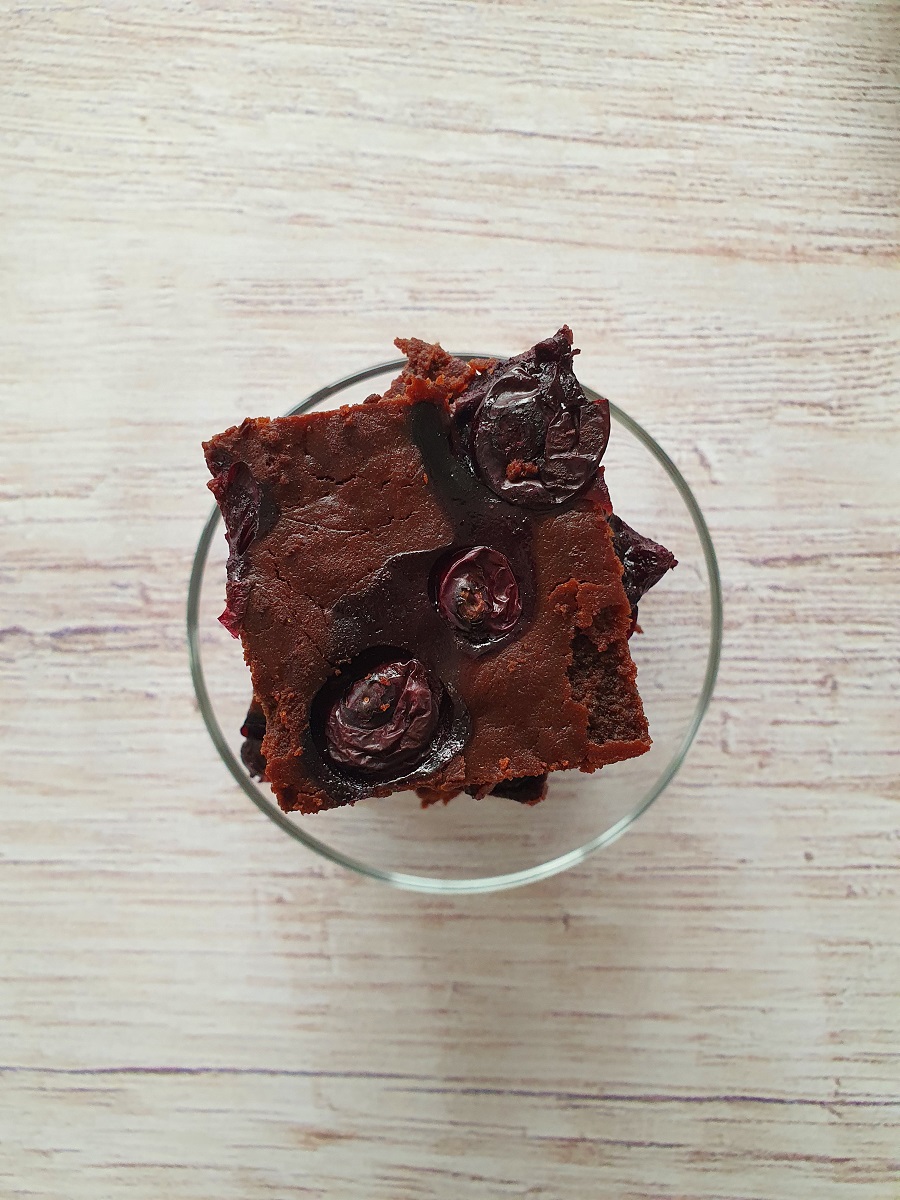 Adjust Servings
150

g

flour

25

g

cocoa

150

mL

maple syrup

80

mL

sunflower oil

200

g

dark chocolate

250

mL

rice drink

handful

blueberries

raspberries, chocolate chips, nuts
1.
Preheat oven to 180 degrees Celsius.
Grease a round 22 cm pan with vegetable oil. Sprinkle cocoa on it and distribute evenly.
2.
Melt the chocolate in a microwave.
In a large bowl put together all ingredients. Mix them until they combine completely.
3.
Put the brownie batter in the greased pan.
4.
Optional:
Sprinkle blueberries (raspberries, chocolate chips, nuts or whatever you are using) on top of the batter.
5.
Bake for approximately 30-35 min.