Salted Caramel Cake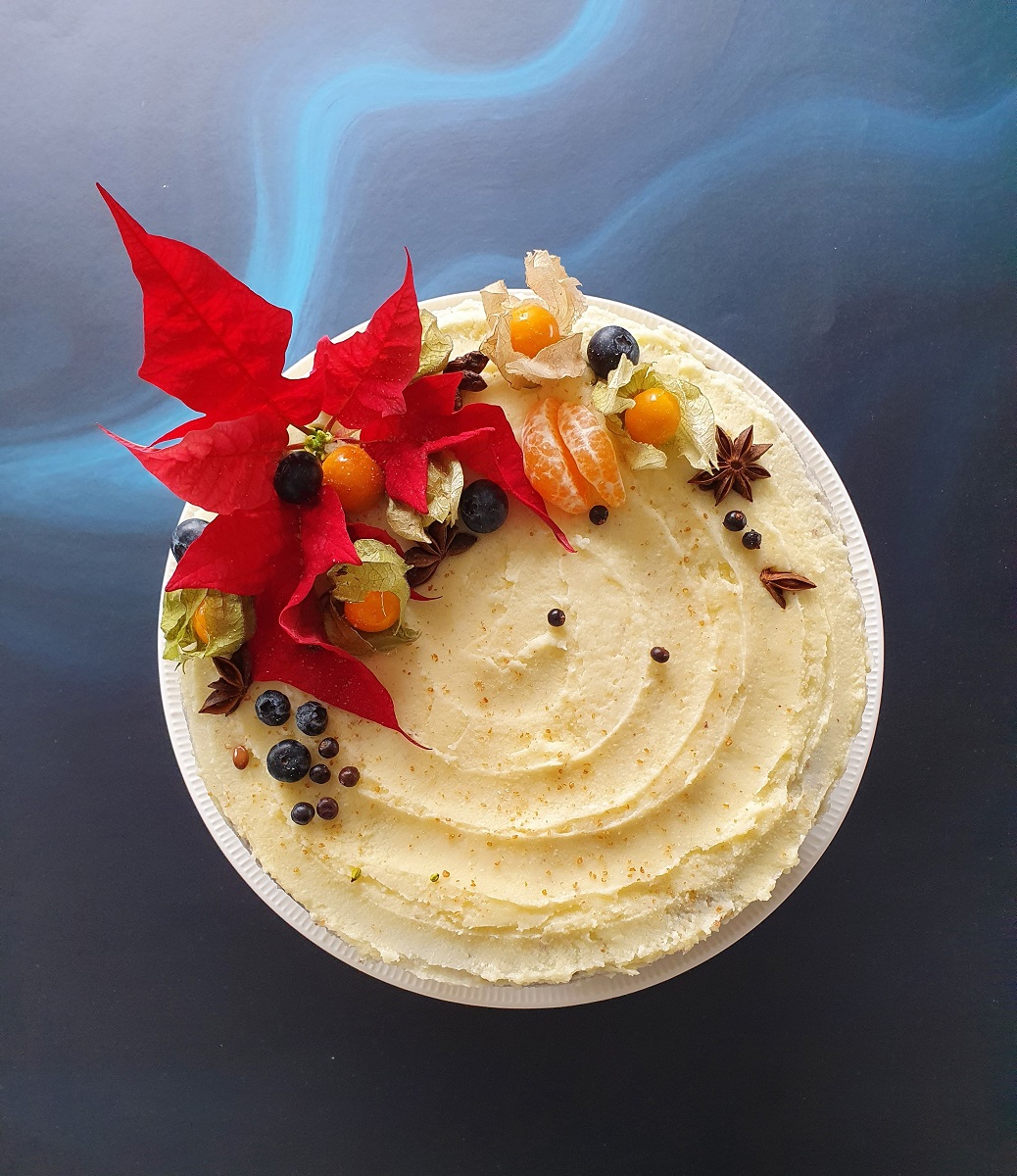 Adjust Servings
180

g

flour

50

g

cocoa powder

1

tsp

baking powder

1

tsp

baking soda

120

g

butter, softened

150

mL

honey

maple syrup, sugar

2

eggs

1

small espresso

1

vanilla

150

mL

milk

orange juice, heavy cream

rum

orange juice, jam
Frosting
100

g

salted caramel sauce

700

g

powdered sugar

400

g

butter, softened

350

g

cream cheese

freshly squeezed lemon juice

freshly squeezed lime juice
1.
Preparation:
Preheat oven to 180 degrees Celsius.
Grease 3x 20 cm round cake pans.
2.
Chocolate batter:
In a bowl mix together the dry ingredients. Mix nicely.
In another bowl mix together the liquid ingredients. Mix nicely.
3.
Add the liquids to the dry ingredients. Mix thoroughly until the batter is free of clumps.
4.
Divide the batter into the three baking pans. Bake in a preheated oven for 20-30min or until a toothpick inserted in the middle comes out dry.
Remove from oven. Cool completely before assembling the cake.
5.
Frosting:
Cream the butter.
Add the powdered sugar. Mix with a hand mixer until nicely combined.
6.
Add the rest of the ingredients.
Mix until everything is combined.
7.
Assembly:
On a serving plate, put the first chocolate batter. With a spoon put rum (orange juice or jam) on the batter so it will be more moist.
You can also put a thin layer of the frosting on the batter on top of the rum (orange juice or jam).
8.
Put some of the frosting in a piping bad. Make a circle of frosting on the edges of the batter. This will keep the caramel sauce from dripping out.
Use a store bought or our salted caramel sauce. Put the sauce on the first batter inside the frosting.
9.
Repeat the assembly with the second chocolate batter.
Put on the third chocolate batter.
10.
Cover the whole cake with the remaining frosting. Smooth it out.
11.
Serving:
It is best if the cake is in the fridge overnight. This will allow for the ingredients to combine and the cake to become firm.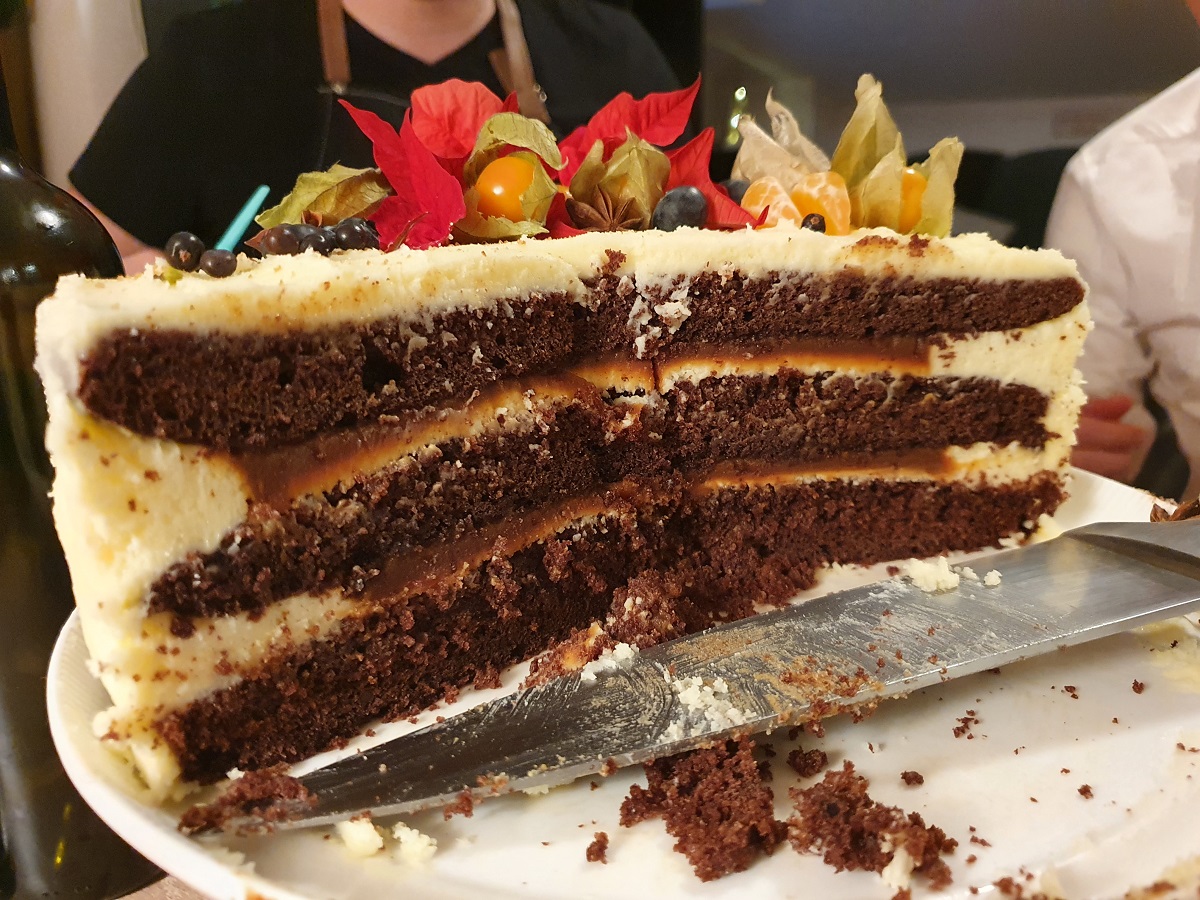 Before serving, keep the cake for 1h at room temperature. This will allow the caramel sauce to become more runny.
12.
Optional:
Decorate the cake with seasonal flowers.