Winter Carrot Cake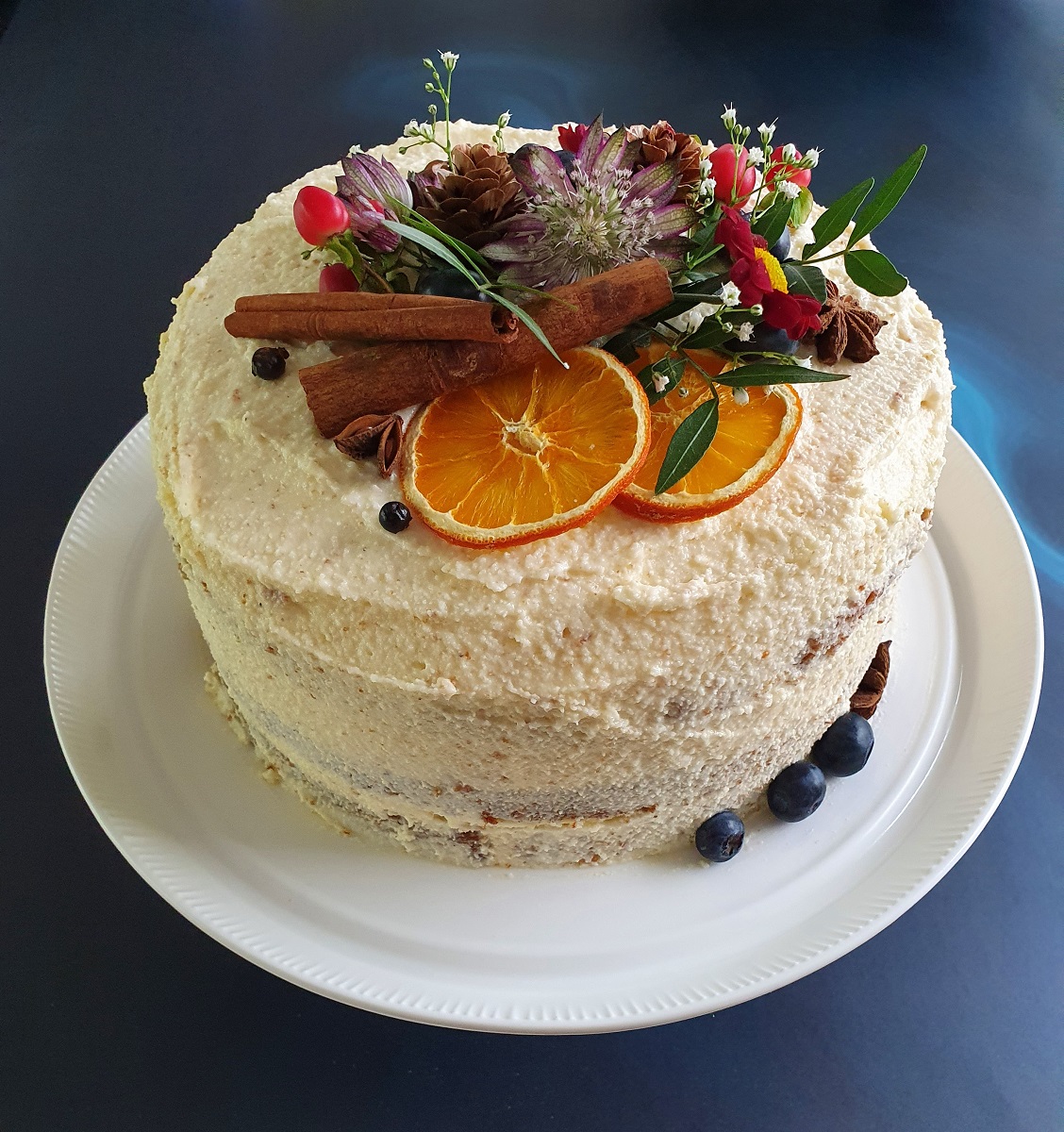 Adjust Servings
260

g

flour

2

tsp

baking powder

1/4

tsp

baking soda

1

tsp

salt

1

tsp

cinnamon powder

1

tsp

ginger powder

1

tsp

cloves powder

1

tsp

nutmeg powder

1

vanilla

300

mL

sunflower oil

200

g

honey

4

eggs

400

g

carrots, peeled and grinded
For the frosting
230

g

butter, softened

300

g

cream cheese

400

g

powder sugar

250

mL

whipping cream

freshly squeezed lemon juice

from 1 lemon
1.
Preparation:
Preheat the oven to 180 degrees Celsius. Grease three 24 cm round baking pans.
2.
Carrot cake batter
In a bowl mix the dry ingredients. Mix nicely.
In another bowl mix the liquid ingredients. Mix nicely.
3.
Combine the dry and the liquid ingredients in a single bowl.
Gently fold in the shredded carrots.
4.
Divide the batter equally in the three baking pans. Bake for approximately 30 min or until a toothpick comes out clean.
Let them cool completely.
5.
Frosting
In one bowl whip the whipping cram until firm.
In another bowl mix the butter and the powdered sugar until they become fluffy. Add the cream cheese. Mix thoroughly using a hand mixer.
6.
Gently fold in the whipping cream to the rest of the frosting. Add the vanilla.
7.
Assembly
Place one batter layer on a cake plate. Put 1/3 of the frosting on it and spread evenly on the batter surface. Do the same with the two other layers.
Leave some frosting so you can cover the rest of the cake and the sides.
8.
Optional:
For a winter look, get some winter flowers, cloves, orange and cinnamon and conifer cone. You can also use blueberries and anise stars.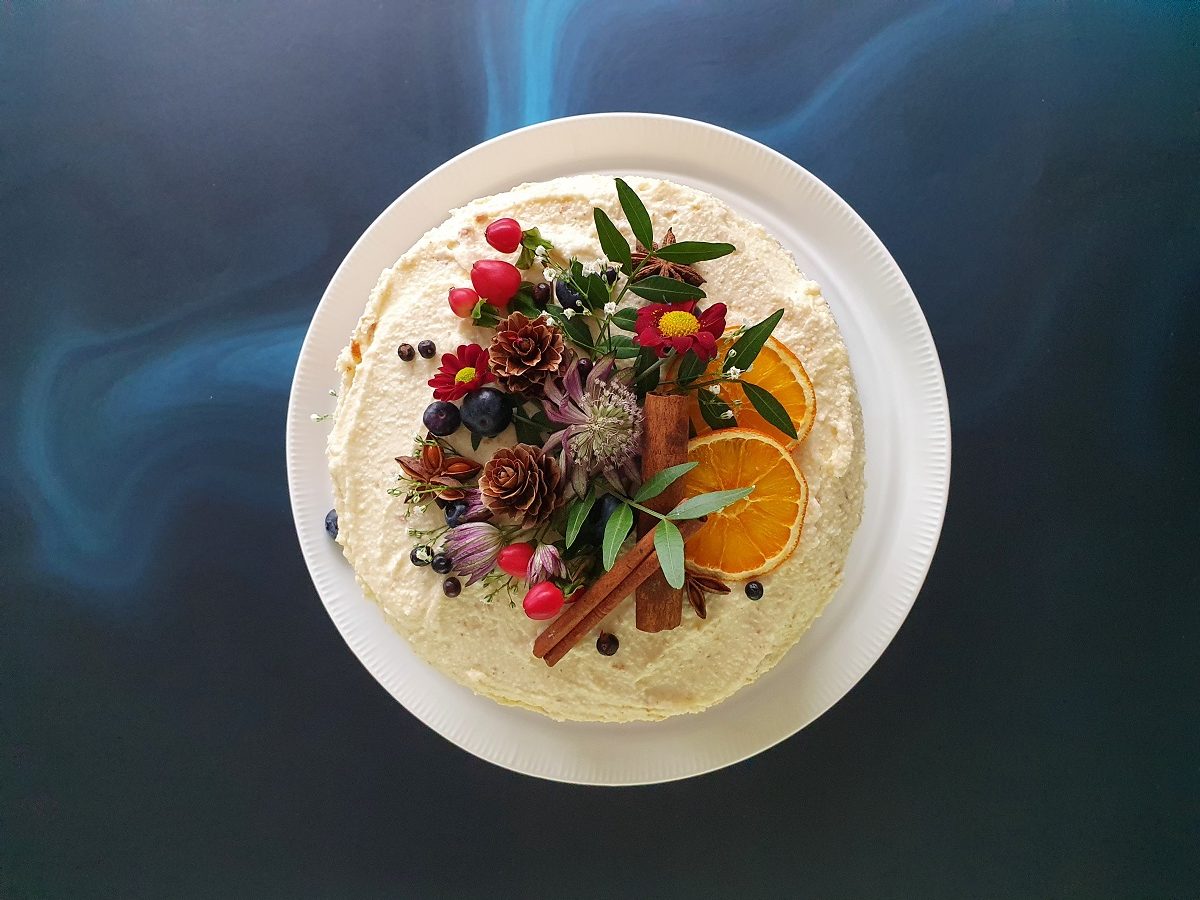 If you want to get a snowy look on the cake you can sprinkle some powder sugar on it.