Pumpkin Soup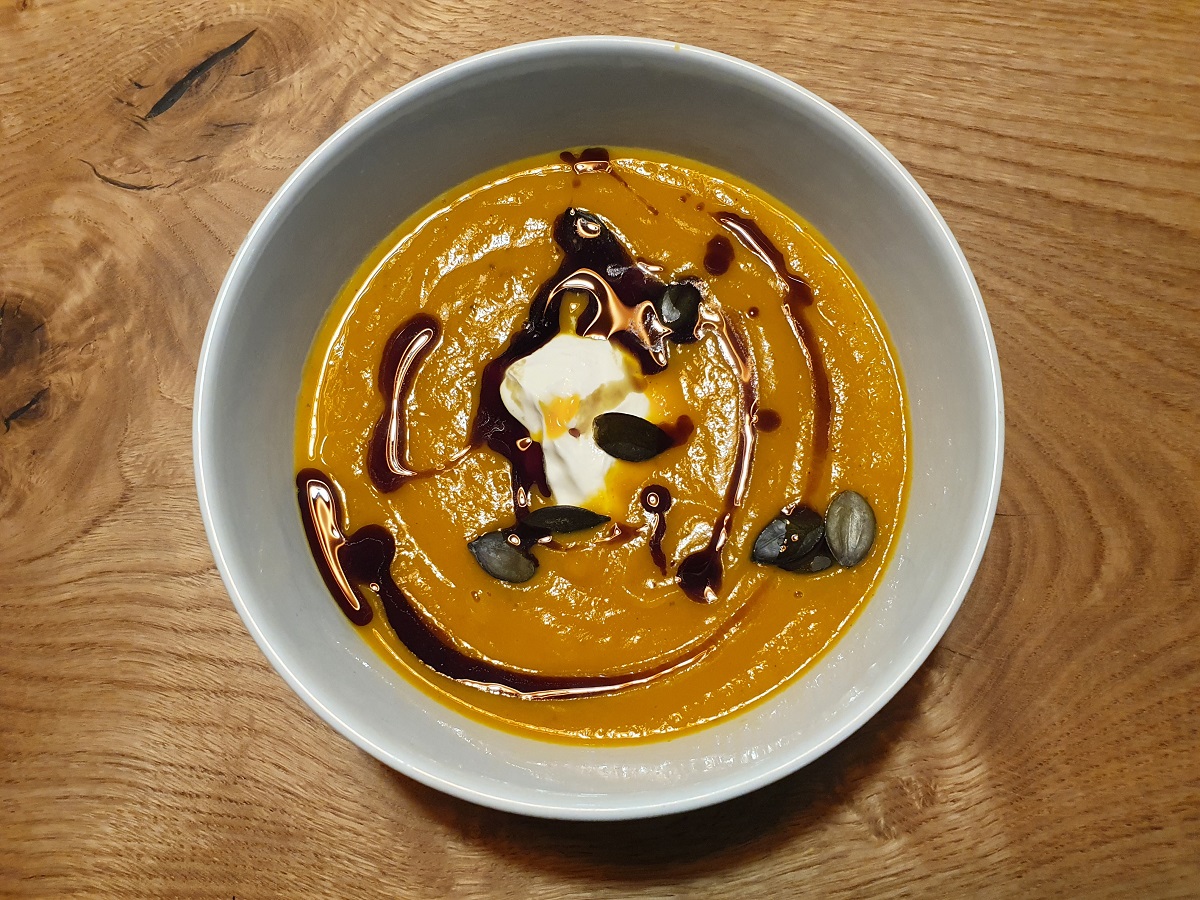 Adjust Servings
1

hokaido pumpkin

2

carrots

1

onion

2

garlic cloves

1

tsp

ginger

1

tsp

nutmeg

1

tsp

curcumin

salt and pepper

sour cream

optional

pumpkin seeds

optional

pumpkin oil

optional
1.
Preparation:
Cut the pumpkin in the middle and remove the seeds. Cut the onion, garlic and pumpkin to pieces. Cut the carrots to circles.
2.
In a medium sized pan heat 2 tbsp cooking oil. Add the onion and fry it until it becomes transparent. Add the garlic and fry until it starts smelling.
Add the carrots and the pumpkin. Fry until all pieces get a crust.
3.
Add the spices and approximately 1 L hot water.
Cover the pan and cook at medium heat for 30 min. Stir occasionally.
4.
Using a hand mixer blend all ingredients.
If the soup it too thick you can add more water.
5.
Serving:
Divide the soup to 4 bowls.
Decorate with 1 tbsp sour cream, some pumpkin seeds and pumpkin oil.