Food Spotlight: Pumpkin Seed Oil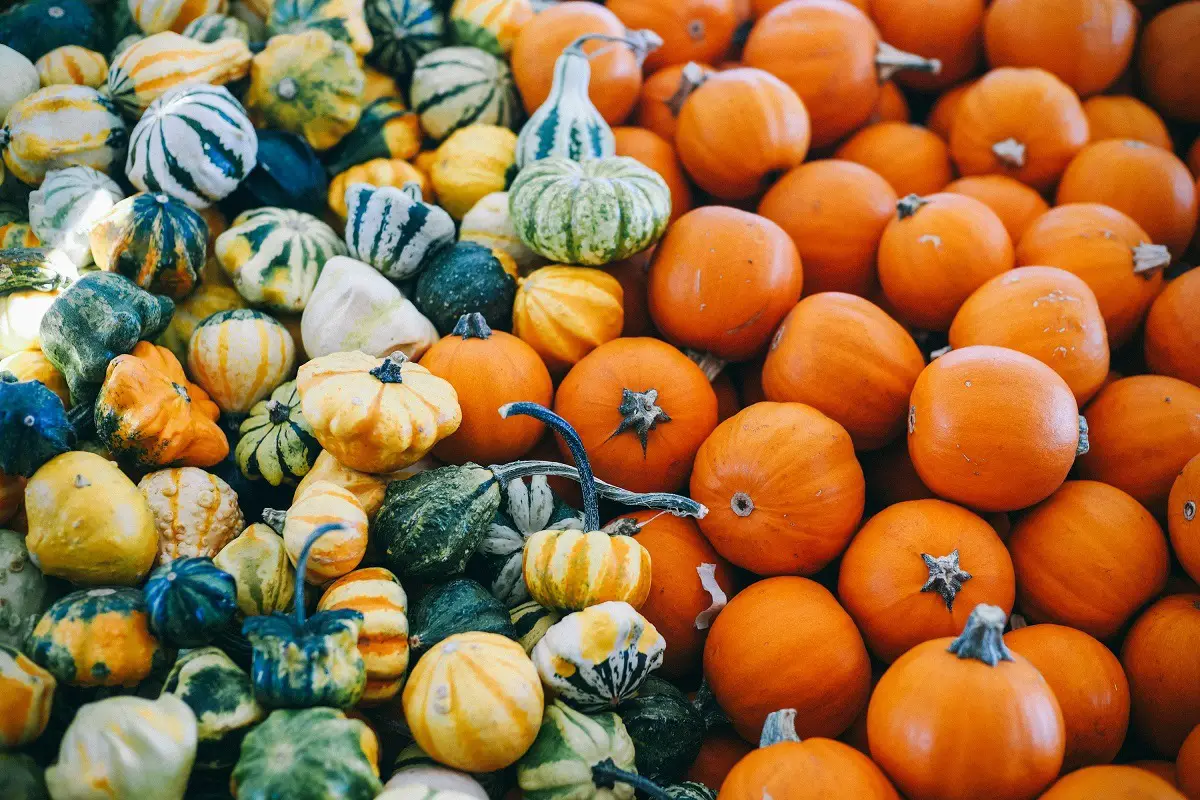 Pumpkin seed oil is pressed from pumpkin seeds, has a rich and nutty taste and a dark green color. It can be used as a salad dressing, but also as topping on vanilla ice cream. Pumpkin seed oil is a culinary specialty that can be found in southeastern Austria, eastern Slovenia, Central Transylvania, Orăștie-Cugir region of Romania, north western Croatia, Vojvodina, and adjacent regions of Hungary.
Nutrition and Health Benefits
One tablespoon of pumpkin seed oil has 120 calories and 14 g of fat. It is also a good source of potassium, magnesium, phosphorus, iron, calcium, zinc, vitamin E, poly- (i.e. omega-3 and omega-6 fatty acids) and mono-unsaturated fats. Besides the attractive look on pumpkin soups, pies and vanilla ice cream, consuming pumpkin oil has its benefits: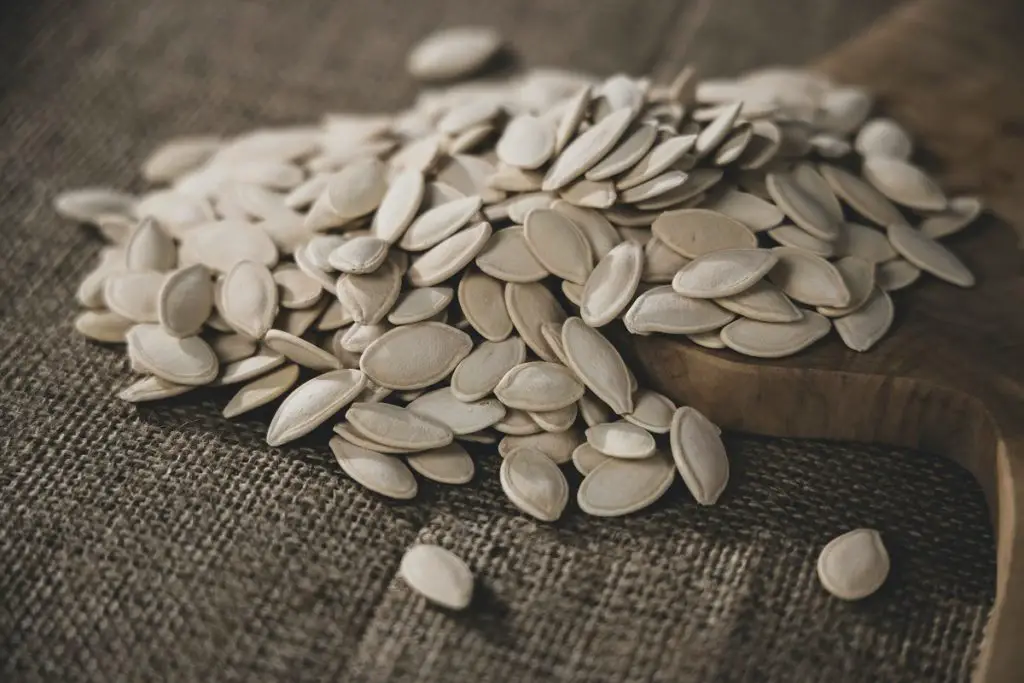 It has been implied that pumpkin oil boosts mood, relives anxiety and wards off depression by lowering the stress hormone levels.
In addition, it has positive effect on hair growth, especially in men that are getting bold.
Because of the presence of unsaturated fats, pumpkin oil aids in joint lubrication and has anti-inflammatory effect.
It also shows potential to help relieve symptoms of menopausee. hot flashes, joint pain, and headaches, as it has phytoestrogens and phytosterols.
The fatty acids found in pumpkin oil can also lower blood pressure levels, balance cholesterol levels that can help against atherosclerosis, heart attacks, strokes, and other heart diseases. Overall, it protects cardiovascular health.
It is nutritious for the skin because it has zinc, antioxidants E and C and omega-3 and omega-6 fatty acids.
Concerns
Pumpkin seed oil has a low smoke point (around 320 °F or 160 °C) so it should not be used as a cooking oil. Heating it will neutralize the polyunsaturated and monounsaturated fats that are present in the oil.
Pumpkin seed oil is very safe and does not present with side effects when consumed. However, if you are pregnant or breastfeeding you should consult your doctor before consuming it.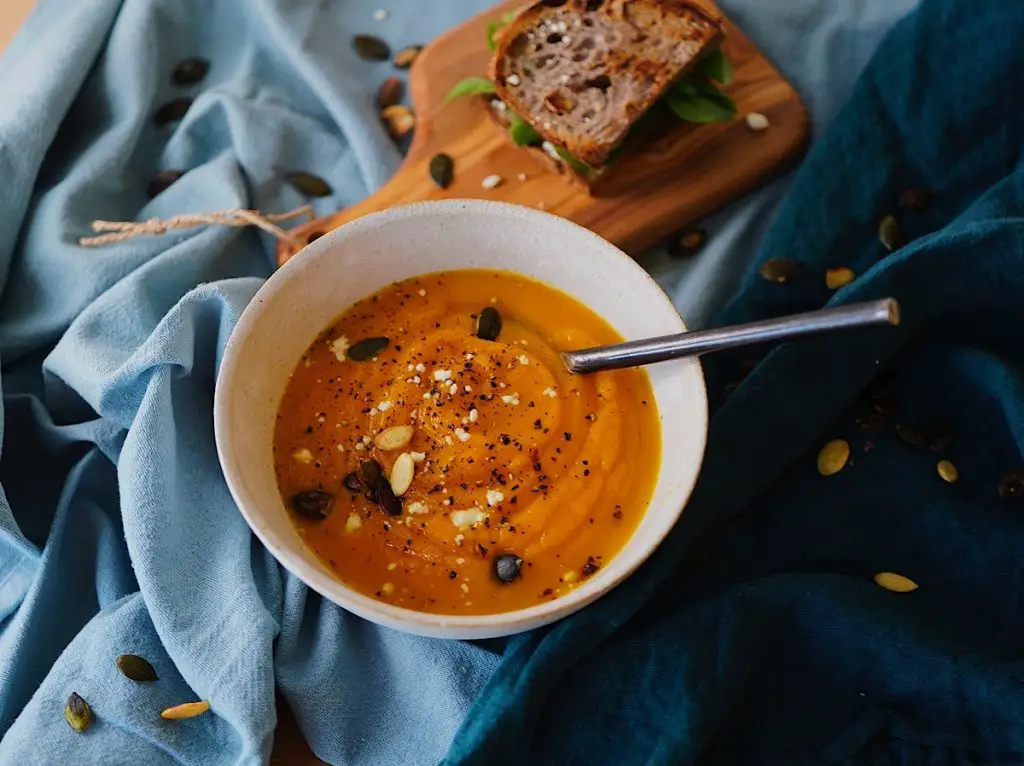 As it is pretty caloric, pumpkin oil should be consumed in moderation.
Potential concern is allergy – if you know you are allergic to pumpkins you should stay away from this oil.
Moreover, people already taking hypotensive medication should be careful when consuming pumpkin seed oil.
Usage and Storage
Pumpkin seed oil can be used as a salad dressing, topping for fish, roasted vegetables, pasta or soups, or even as a finishing touch to provide sweet taste on desserts.
At last, it should also be stored properly in particular in a cold and dark place, not exposed to direct sunlight. Average shelf life of pumpkin seed oil is about 2 years, if stored correctly. If used beyond this point it can cause gastrointestinal problems and upset stomach.
Supplements
In the form or supplements, pumpkin seed oil can be bought in the form of tincture or capsule. The dosage ranges from 100 mg to 2000 mg. As a comparison, one tablespoon of pumpkin seed oil contains around 1000 mg oil. Supplements can be bought in local stores.
(Visited 24 times, 1 visits today)