Blueberry Nut Bread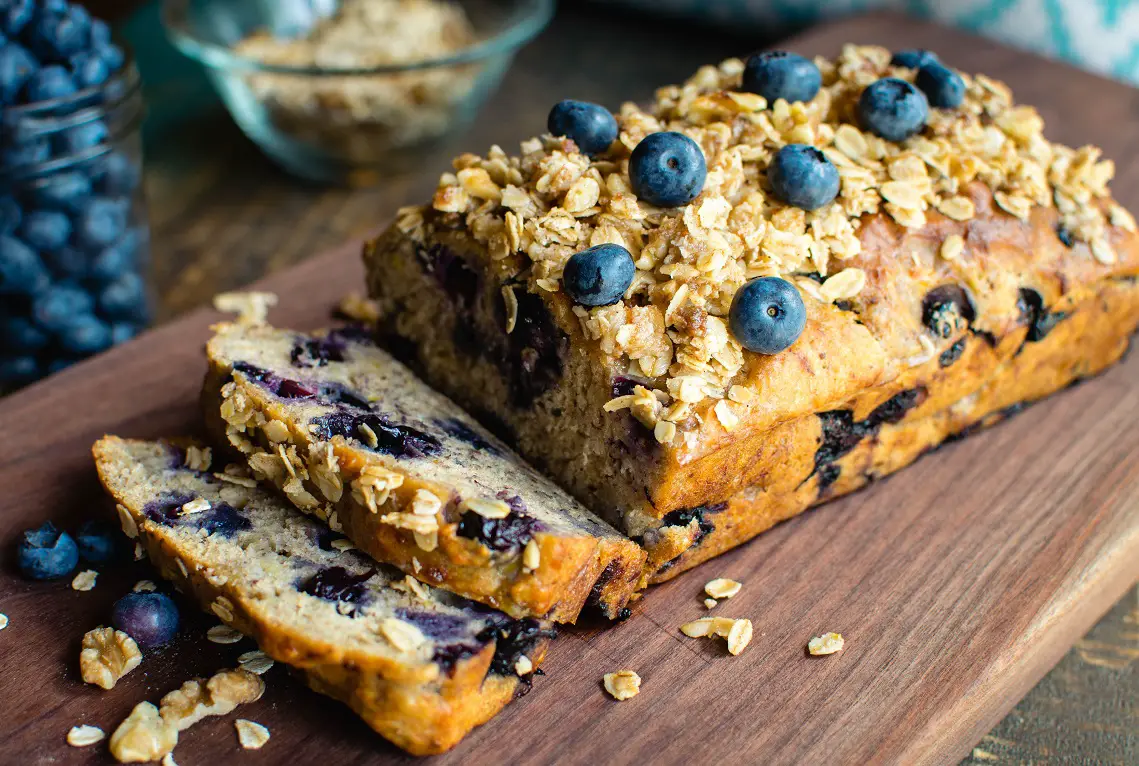 Adjust Servings
3

cups

flour

all purpose flour

1

tbsp

baking powder

1/4

tsp

baking soda

1

tsp

nutmeg

1

tsp

salt

3/4

cup

brown sugar

3

eggs

1

vanilla

1/2

cup

milk

1/2

cup

butter, melted

1/3

cup

orange juice

3

cups

blueberries

1

cup

walnuts, chopped
1.
In a bowl combine the dry ingredients i.e. flour, baking soda, nutmeg, sugar, and salt.
2.
In another bowl beat the eggs, milk, vanilla, melted butter and orange juice.
3.
Pour the liquids to the dry ingredients. Stir nicely. Add the nuts and blueberries. Mix gently.
4.
Put the batter into a greased and floured loaf pan. Set aside for 15 min.
5.
Preheat oven to 350 degrees F.
6.
Bake the blueberry nut bread for 60-70 minutes or until a toothpick comes out clean.
7.
Take out from the oven. Cool completely on a wire rack.
8.
Optional:
Sprinkle caramelized walnuts, oats and blueberries on top.