Peanut Butter Chocolate Chip Cookies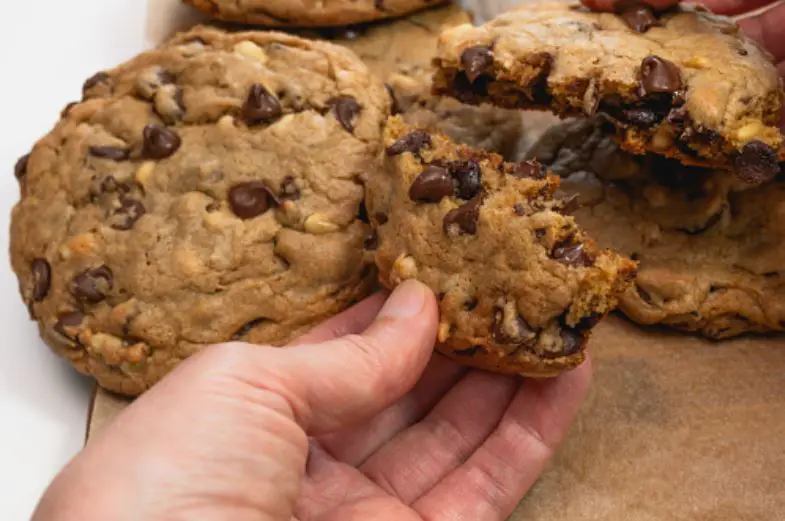 Adjust Servings
1

pound

sweet cream unsalted butter

1

pound

smooth peanut butter

1

pound

light brown sugar

4

large eggs

3-1/2

cups

all-purpose flour

2

tbsp

baking soda

1

pound

semi-sweet chocolate chips

1

pound

peanut butter chips

1

pound

granulated sugar
1.
Preheat convection oven to 375 degrees. (A conventional oven may be used, but the convection oven yields a better end product.)
2.
Mix together the butter, peanut butter, sugars, and eggs in a 5-quart mixer. Mix together dry ingredients in a separate bowl and slowly mix into batter just until blended. Add in chocolate and peanut butter chips just until mixed in well.
3.
Chill for approximately 1 hour.
4.
Using an ice cream scoop, scoop batter out onto parchment on a sheet pan. Keep cookies rounded; do not flatten. Bake in middle of oven for 8 minutes. Cookies will be browned but under-baked.
5.
Let sit undisturbed for 15 to 20 minutes. Remove from pan and let cool. The remaining batter may be kept refrigerated for up to 1 week or frozen up to 1 month.