Hummus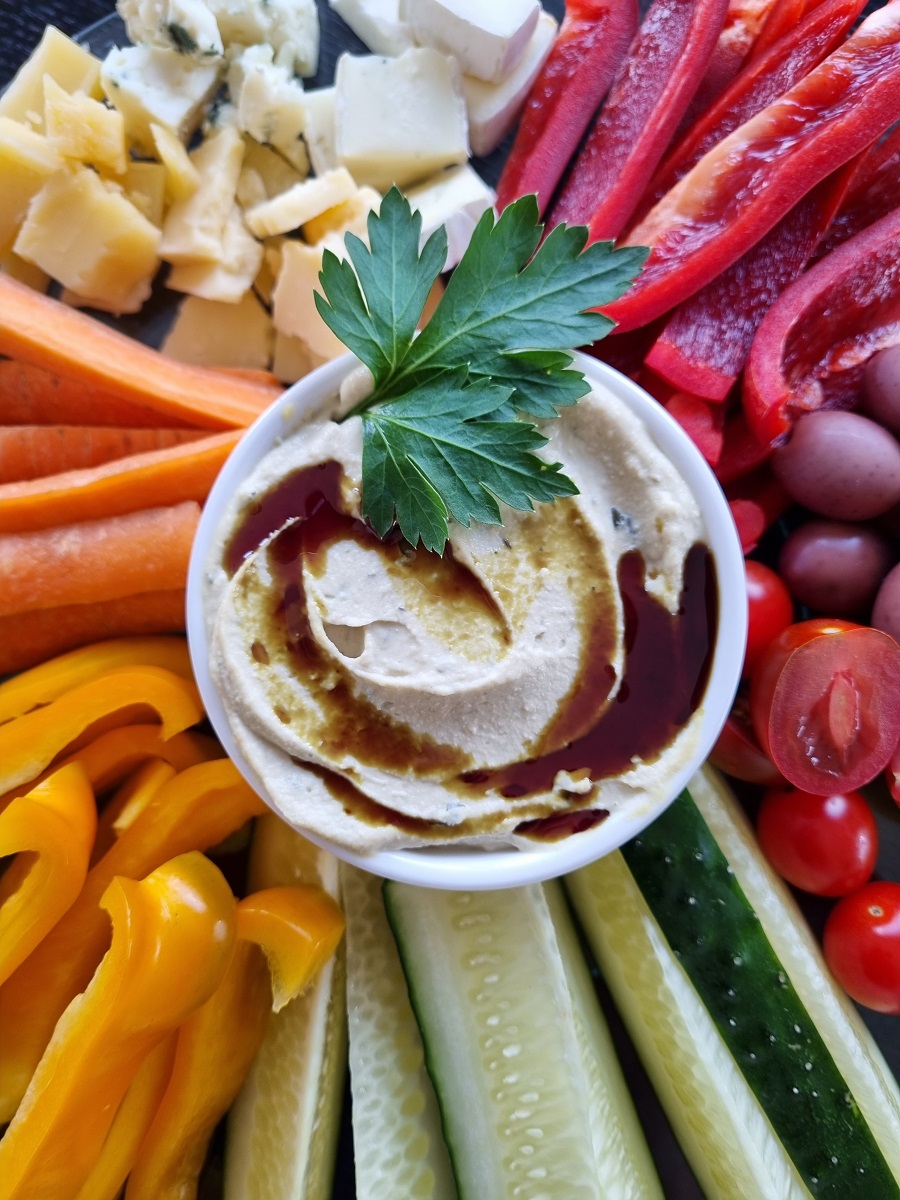 Adjust Servings
2

tins

chickpeas

2-3

tsp

tahini

1

lemon

3

tbsp

olive oil

1/4

tsp

cumin

salt and pepper

1

garlic clove
1.
Squeeze the lemon.
Peel the garlic clove and cut in it pieces.
2.
Open both tins of chickpeas.
Drain the liquid in a separate bowl.
3.
Put all ingredients (drained chickpeas, garlic, tahini, lemon juice, olive oil and spices) in a blender.
Start blending. Gradually add the aquafaba. At this stage, you can use up to 3/4 aquafaba from 1 tin of chickpeas.
4.
Blend the hummus until smooth. If it is too thick add more aquafaba.
5.
Transfer the hummus to a serving dish. Decorate with chickpeas, olive oil, or parsley.
As a dip hummus can be eaten with different vegetables such as carrots, cucumber, cherry tomatoes, bell peppers and also cheese. Otherwise, you can use it as a spread on a bread.