Crispy Potato Patty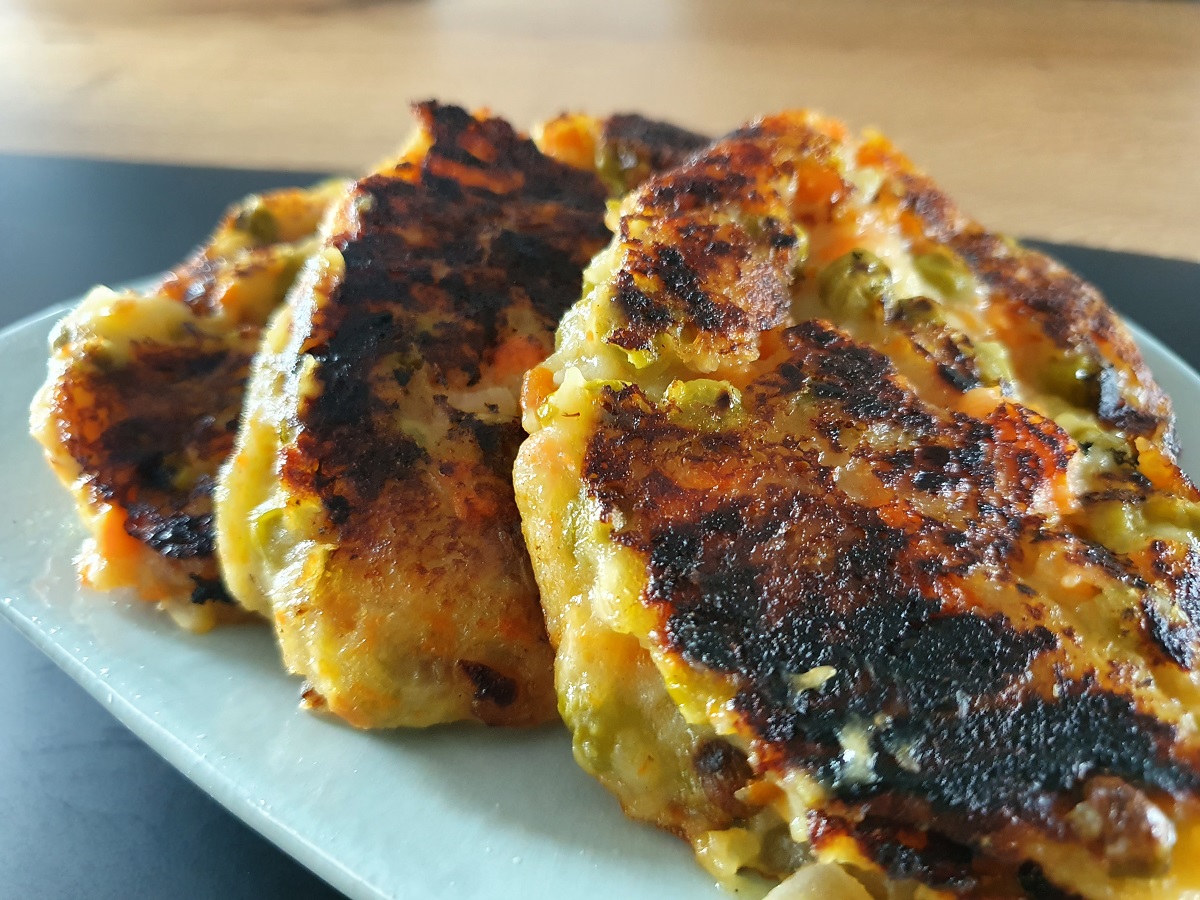 30 min
super easy
4 patties
Adjust Servings
300

g

potatoes

100

g

carrots

100

g

peas

1/2

onion

1

garlic clove

salt and pepper

chilli flakes

optional

100

g

all purpose flour

egg

optional
1.
Preparation:
Peel the potatoes and cut them in pieces. Cook them at medium heat until they become completely. soft.
Smash the potatoes like if you are making puree.
2.
Peel the onion and garlic and chop them in small pieces.
Grind the carrots.
3.
Instructions:
Combine all ingredients in a bowl. Season with the spices.
If you do not like spicy food, do not add chilli flakes.
4.
If you need a more firm consistency add the flour gradually.
If you prefer, you can also add an egg.
5.
Heat a frying pan, melt some butter (or oil) and lower it to medium heat.
Make 4 patties from the potato mixture. Flatten the patties and set them in a nice round shape.
6.
Fry the patties for a few minutes per side until they become brownish. Flip them over.
Be careful, they are very soft and fragile.
7.
Serving: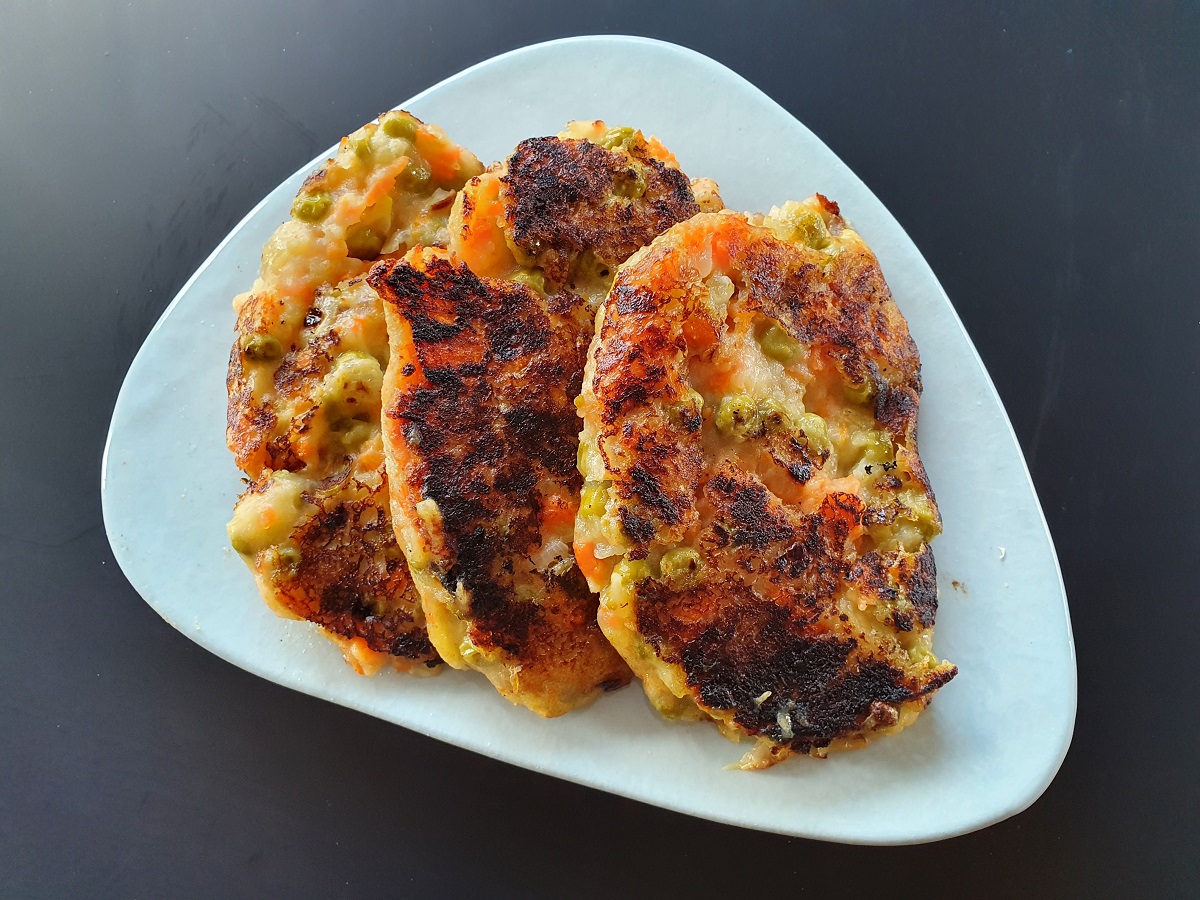 8.
Tips:
Potato patty can also be made from one day-old boiled potato or leftover mashed potatoes.