French Cuisine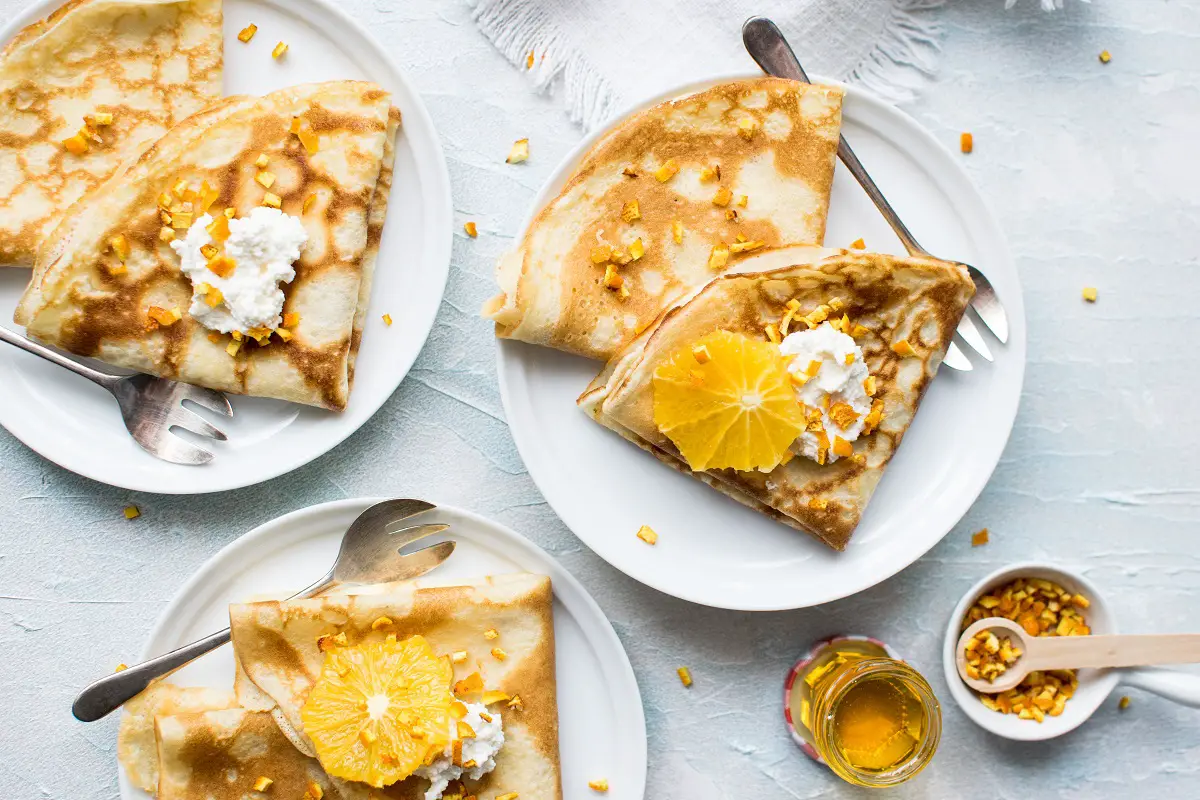 French cuisine moved from heavily seasoned food in the Middle ages to fewer spices and more liberal use of herbs during the French revolution. Its development was influenced by many surrounding cultures including Spain, Italy, Switzerland, Germany and Belgium. The delicate French cuisine we know today originates from the times of Napoleon Bonaparte.
Appreciation of provincial French cuisine began with the rise of gastro-tourism and the Michelin guide. Although initially published to encourage visits in restaurants in the French provinces, Le Guide Michelin became the grand arbiter of French cuisine.
The excellence of the French cuisine is considered a vital part of the French identity.
French Breakfast
The typical small French breakfast or le petit-déjeuner consists of a French bread product with butter, honey or jam, and a hot drink like coffee or tea. Children usually drink hot chocolate for breakfast. Croissants are considered a weekend treat.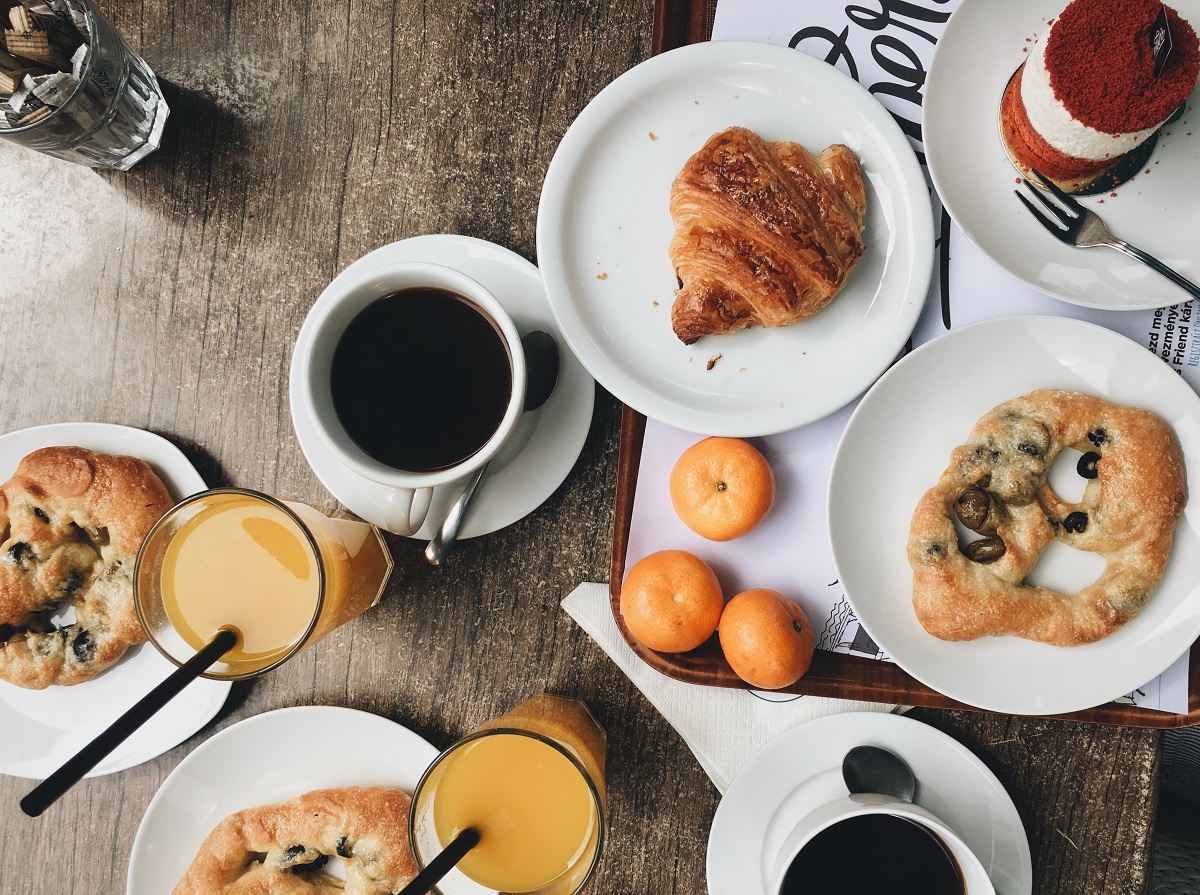 In France pastries and sweets are sold in bakeries or patisserie that are specialized for this kind of food. The title can be used only in bakeries that employ a licensed maître pâtissier or master pastry chef. France is known for its delicious desserts and pastries ranging in taste from rich chocolate to light fruit flavors.
Desserts and Pastries
The most popular French pastries are
Croissants or little pastries made with butter. They are usually made from a yeast-leavened dough or puff pastry, but with added ingredients like eggs, butter, milk, cream and sugar. This gives them a richer and sweeter character, similar to that of pastry.
Éclairs are choux pastry filled with flavored sweet cream most commonly they are with chocolate, but can also be vanilla, strawberry or lemon.
Macaroons or little almond cookies stuck together with jam, ganache or different fillings (chocolate, coffee, vanilla, pistachios etc)
Crepes or very thin pancakes that can be sweet (crêpes sucrées) and savoury galettes (crêpes salées). They are served with many different fillings.
Crème Brûlée is a dessert made with egg yolk, vanilla, cream and caramel. It has a caramelized top that cracks once you start eating.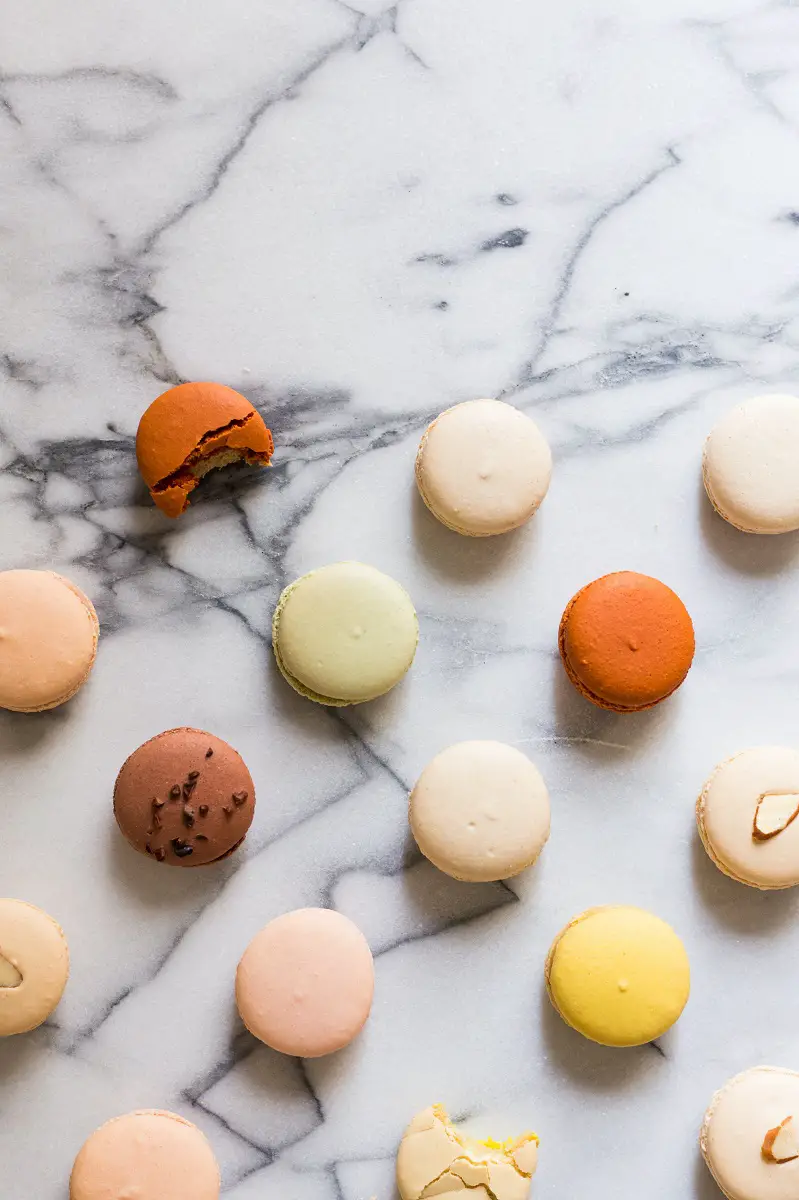 An extended list of French desserts and pastries including tart, mille-feuille, meringues, profiteroles, clafoutis and soufflés can be found on Wikipedia, while recipes are available on Taste Atlas and Delicious.
(Visited 33 times, 1 visits today)