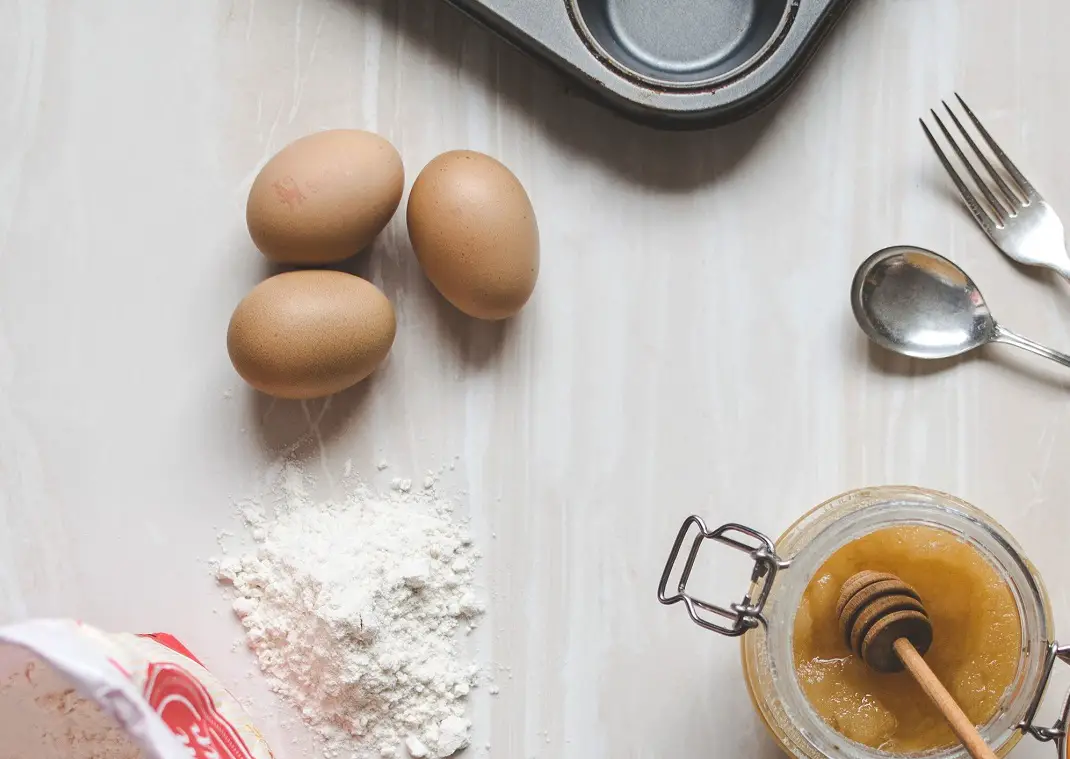 Poached pear with rhubarb sauce
Poached Pear with Rhubarb Sauce recipe
Ingredients:

4 medium-sized pears (best if slightly ripened pears are used)
4 ounces light cream cheese
1 Tablespoon honey
1/4 teaspoon vanilla
2 Tablespoons vanilla-flavored yogurt (optional)

Rhubarb Sauce:

5 medium stalks of rhubarb, cut into 1/2-inch pieces
1-1/2 cups water
1 cup sugar
1 teaspoon nutmeg (preferably fresh ground)
A few fresh or frozen raspberries (optional)
Cut pears in half and remove the seeds and stem. Place the pears cut side down in a 9 x 13 inch baking pan which has 1/2 inch of water in it. Bake at 350 degrees for 20 to 30 minutes depending upon how ripe the pears are. Remove pears from dish and place on glass serving dish, cut side up. Let cool.
Let cream cheese stand to room temperature or heat slightly in microwave oven to soften. Mix cream cheese, honey, and vanilla together until smooth. Add yogurt if a smoother texture is desired. Place a Tablespoon of cream cheese mixture in the center of each pear. Place 1 to 2 Tablespoons of rhubarb sauce. Garnish with sprinkled powdered sugar and fresh nutmeg.
Rhubarb Sauce:Place cut pieces of rhubarb in medium-size saucepan with 1 to 2 cups water, depending upon the size of the rhubarb stocks. The water should cover about 50% of rhubarb when in the pan. Bring to a boil, stir in sugar, cover the saucepan, and turn off the heat. Let the pan stay on the burner until cool. Add raspberries if desired for a brighter color. After the sauce cools, stir thoroughly, and add more sugar and nutmeg to taste.
Tags: recipe, Poached pear with rhubarb sauce, cooking, diy