Banana-White Chocolate Muffins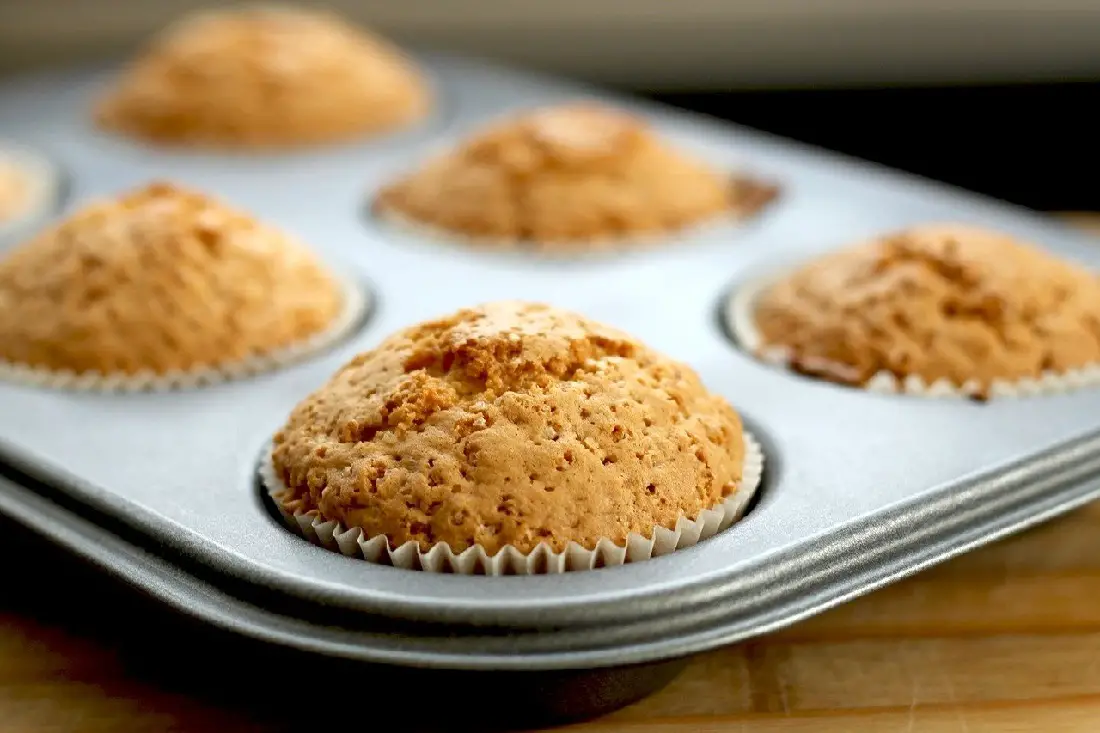 Ingredients

1 egg

1/4 cup vegetable oil

4 bananas, pureed

1/2 cup milk

2 cups all-purpose flour

1/4 cup sugar

2 Tablespoons baking powder

1/3 cup grated white chocolate

1/3 cup ground pecans
Instructions
Preheat oven to 400 degrees. In a bowl, blend the egg, oil, banana, and milk. In a separate bowl, mix together the flour, sugar, baking powder, white chocolate, and pecans.

Make a well in the center of the dry ingredients and pour in the milk mixture.

Stir moistened (do not over mix).

Fill 16 greased muffin cups 3/4 full. Bake 15 to 20 minutes until tops are golden brown.
Tip: Put a few tablespoons of water in any unused muffin cups to protect the pan and keep the rest of the muffins moist.
Makes: 16 muffins.
(Visited 25 times, 1 visits today)