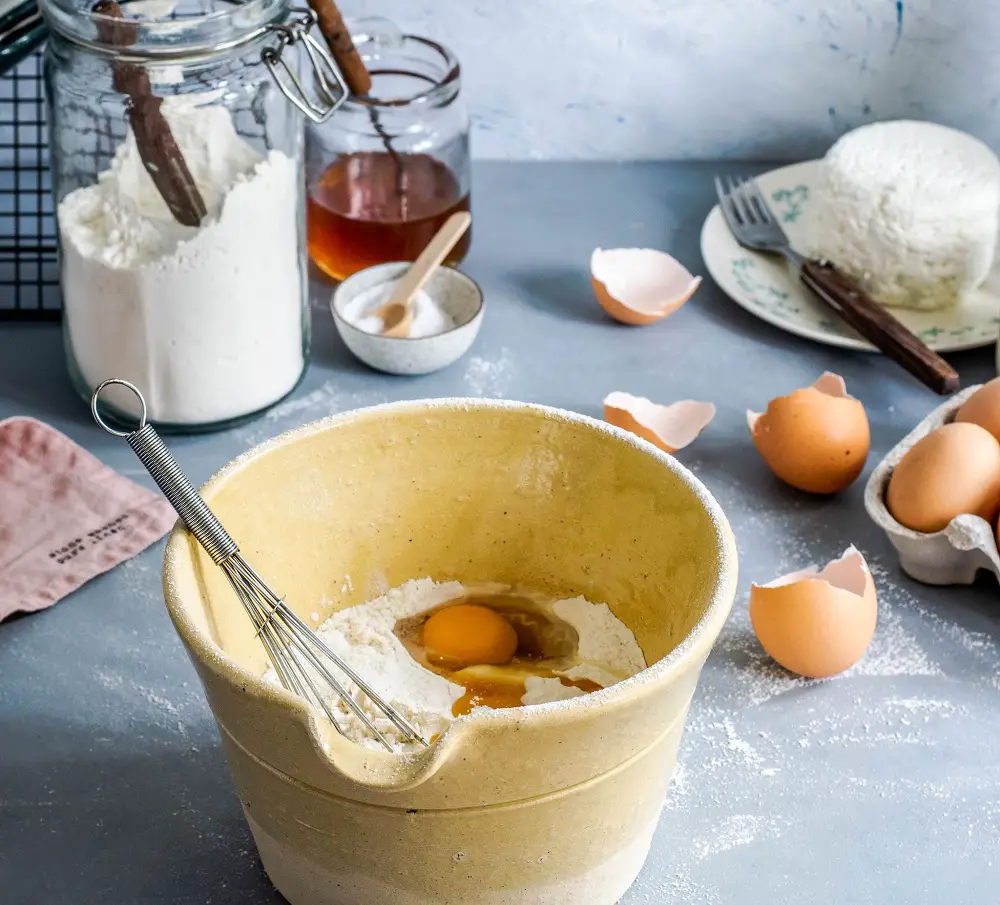 Almond biscotti
Almond Biscotti
This is my grandmother's recipe. I serve these with the Double Chocolate Decadence Biscottito my guests when they first arrive.… Eleanor Damico
Ingredients

4 to 4-1/2 cups unsifted all-purpose flour
1 Tablespoon baking powder
1/2 teaspoon salt
1 cup butter, softened
2 cups sugar
4 large eggs
1 Tablespoon vanilla extract
1 cup sliced natural almonds
1 cup slivered blanched almonds or pine nuts
Heat oven to 325 degrees. Lightly grease 2 large baking sheets. In medium-sized bowl, combine 4 cups flour, baking powder, and salt and set aside. In large bowl, with electric mixer on medium speed, beat butter and sugar until light and fluffy. Add eggs, one at a time, beating well after each addition. Add vanilla to butter mixture and beat well. Reduce mixer speed to low. Gradually beat flour mixture into butter mixture until well blended.
With spoon, stir in both types of nuts. If dough is too soft to shape, stir in some of the remaining 1/2 cup flour. Divide dough into six equal pieces. Shape each piece into an 8 x 2-inch log and place across a large baking sheet. Bake logs 30 minutes or until firm and golden brown.
Transfer logs to cutting board. Using serrated knife and a sawing motion, cut 3-inch log diagonally into 1/2-inch thick slices. Arrange slices on baking sheet. Bake slices 15 minutes. Cool slices on wire rack and store in airtight container. Will keep for 2 months or so. In the freezer, they will keep up to 6 months.
Tags: recipe, Almond biscotti, cooking, diy