Poached Eggs in Tomato Sauce (Shakshouka)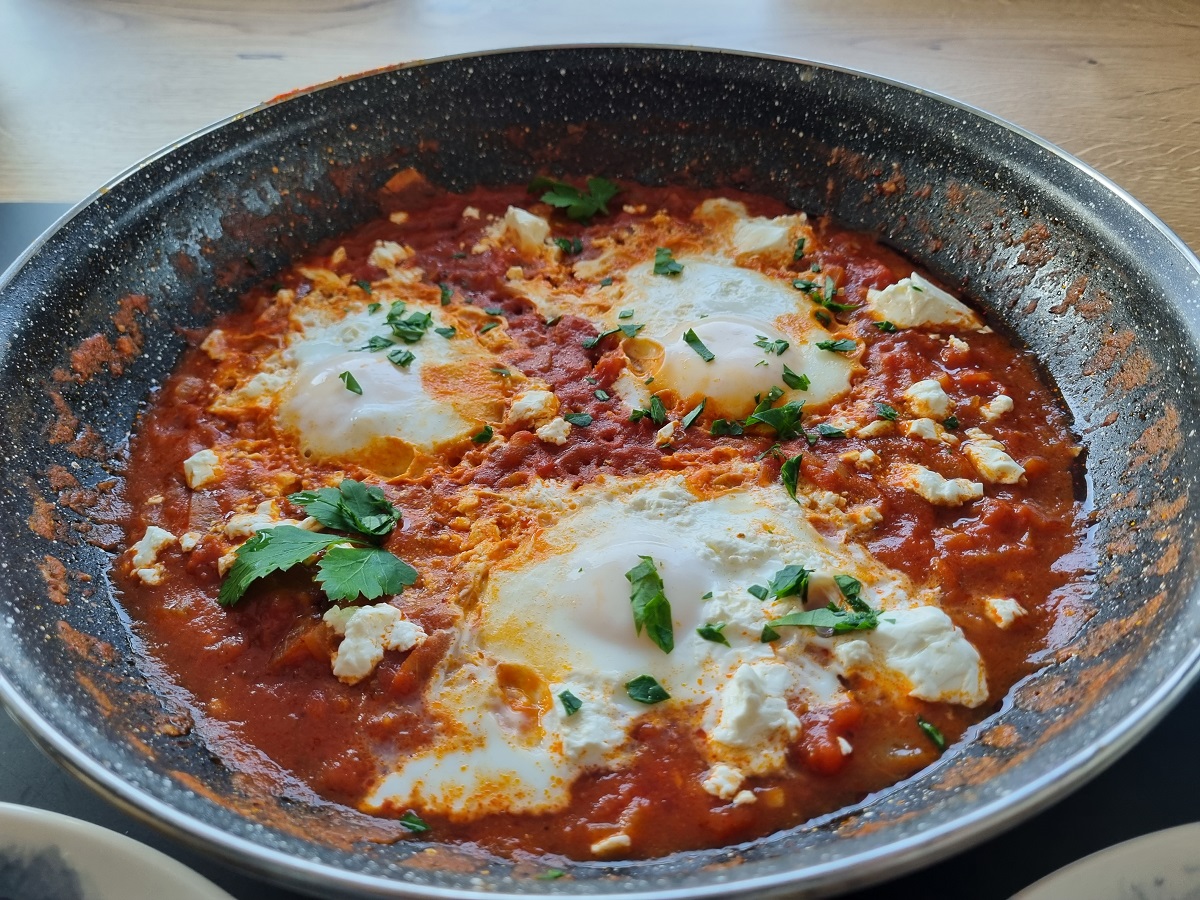 Adjust Servings
1

onion

1

garlic clove

2

tbsp

olive oil

1

tin

crushed tomatoes

400 g

100

g

white cheese

such as Greek feta cheese

salt and pepper

1/2

tsp

cumin

1/2

tsp

grinded red paprika

1/2

tsp

oregano

1/2

tsp

chilli flakes

optional

3

eggs

4

roasted bread slices

4-5

fresh parsley leaves

optional
1.
Preparation:
Peel the onion and garlic and cut them in small pieces.
Heat a large saucepan on medium heat and add the olive oil. Add the onion and garlic and cook until the onion becomes transparent.
2.
Pour the crushed tomatoes, add the spices and bring to boil. If using chilli add it at this point.
Lower the heat and cook for 20 min.
3.
With a wooden cooking spoon make three holes in the tomato sauce.
Crack the eggs into the holes. Crush the cheese with your fingers and randomly put a few pieces on the dish. Cover the saucepan and cook for a few minutes or until the egg whites set while the yolk is still runny.
4.
Serving:
In a separate pan add 1 tbsp olive oil. Roast the bread slices on both sides. Nicely chop the parsley leaves.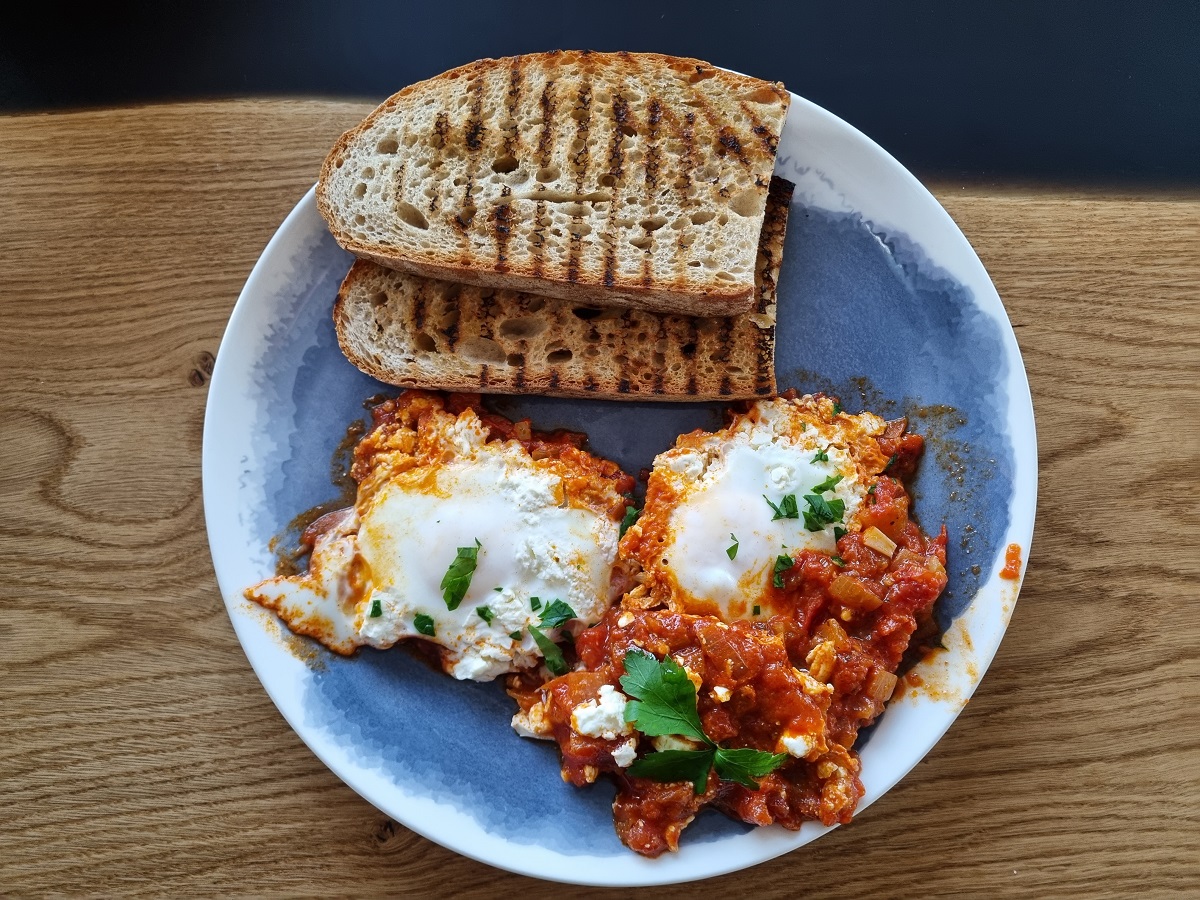 Sprinkle parsley flakes on the dish. Serve with a slice or two of roasted bread.