Easy Pecan Pie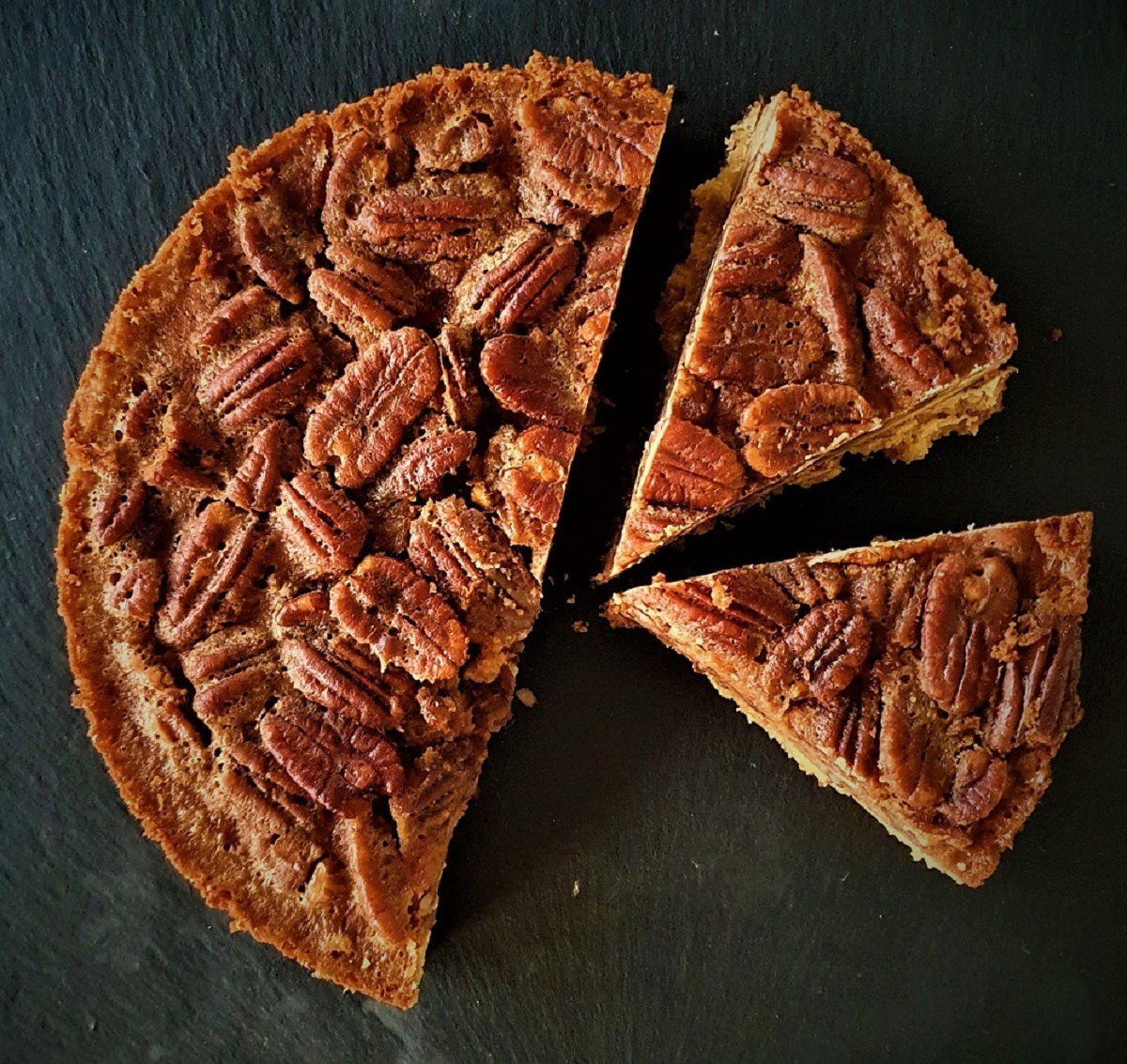 Here is a recipe for classic and tasty pecan pie. It can be served as a dessert at Thanksgiving dinner parties, but also at other occasions.
The pie is simple and easy to make, previous baking experience is not needed.
Adjust Servings
180

g

flour

120

g

cold butter, cut in pieces

1

egg yolk

25

g

brown sugar

2-3

drops

vanilla flavor

a pinch of salt
For the filling
100

g

butter, melted

1

large egg

80

ml

whipping cream

50

g

honey

180

g

pecans

1/2

tablespoon

nutmeg

1/2

tablespoon

cinnamon

a pinch of salt
1.
Preparation:
Preheat oven to 180 C.
2.
Crust
In a bowl mix together flour and salt. Add butter and mix until you get a firm mass. Add the egg yolk, brown sugar and vanilla and knead until you get a nice dough. Wrap it in food foil and leave it in the fridge for at least an hour. Take out the dough from the fridge and let it stand for 10-15 min at room temperature. Sprinkle a little flour on the kitchen surface and roll out the crust. Put the crust in the pie baking pan (20 cm). You can press the crust to the sides of the baking pan to get the edges. With a fork make several holes in the pie crust. Bake the crust for 25 min. Let it cool down.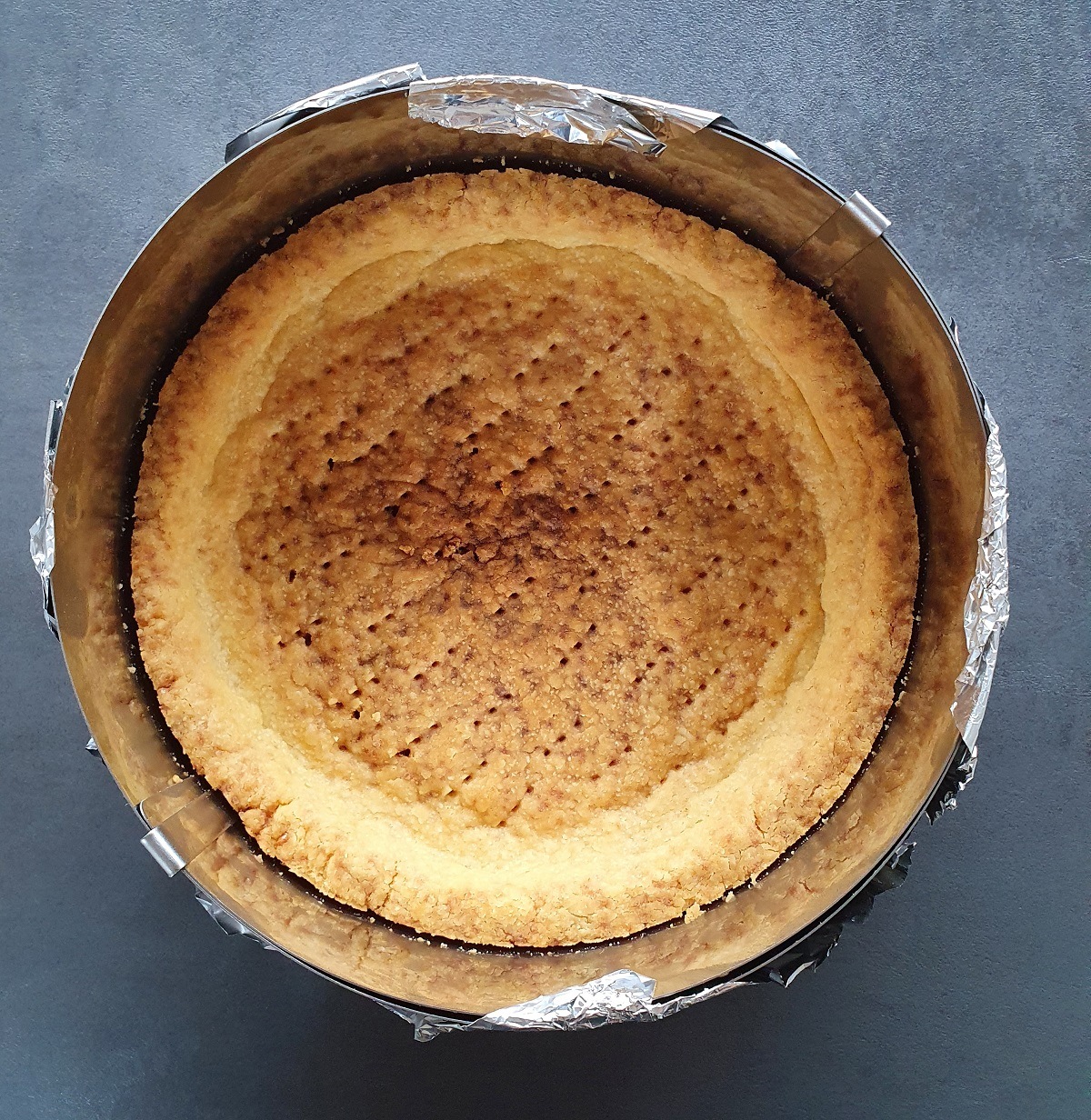 3.
Filling
Mix all ingredients for the filling in one bowl.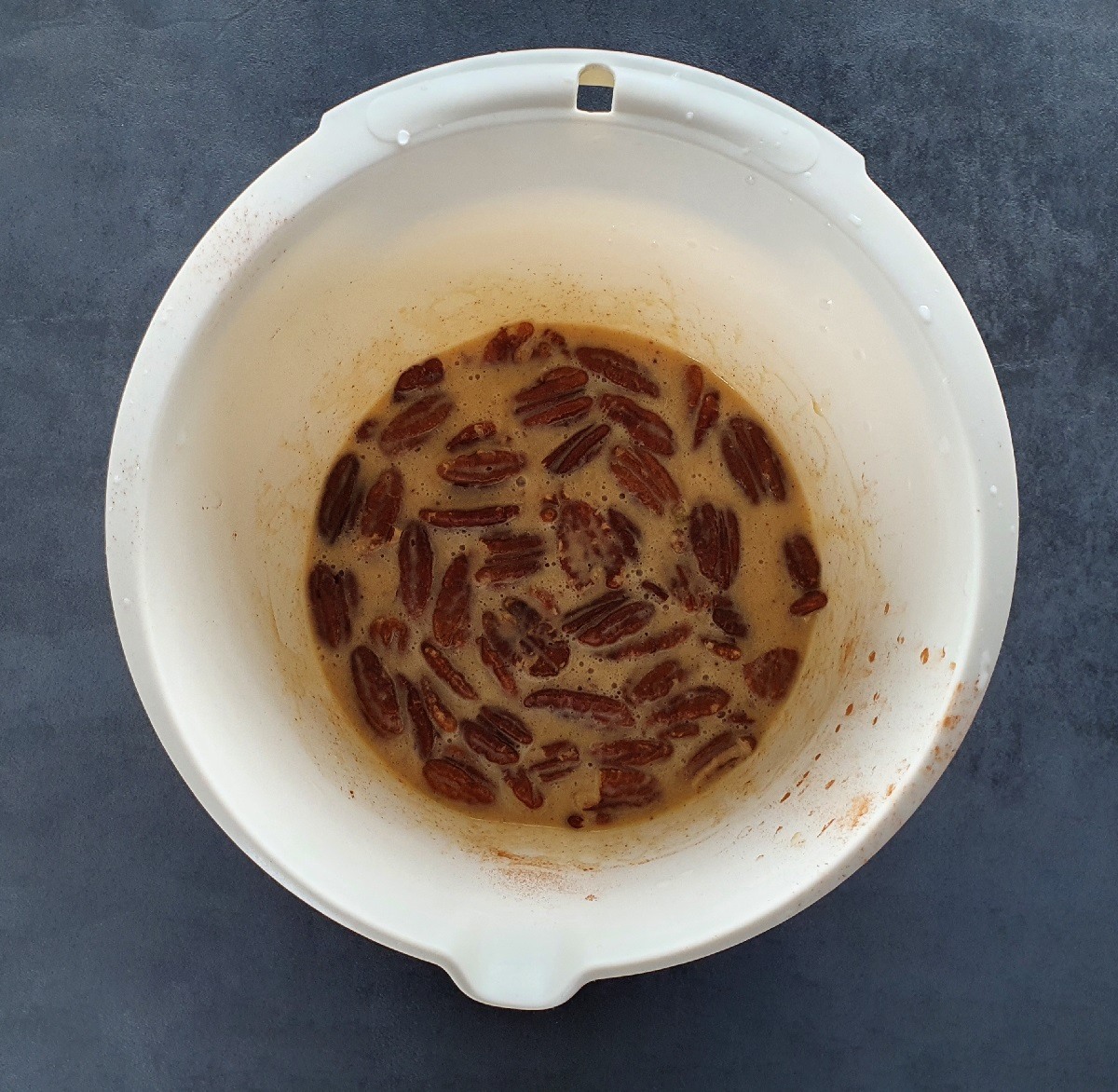 Pour the filling onto the baked pie crust. Bake the pecan pie for 30 min at 180C.
4.
Serving
Before cutting the cake, let it cool down so the filling will become firm.
5.
Optional:
Serve the pie with a scoop of vanilla ice-cream or whipped cream.