Gorgeous Gingerbread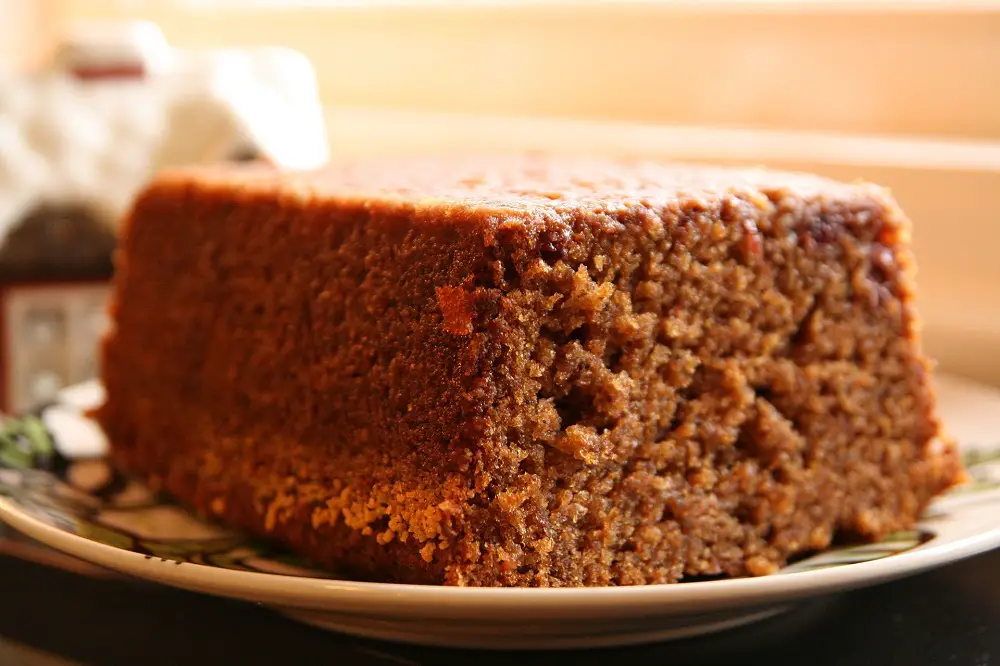 Gorgeous Gingerbread recipe.
Applesauce works well, but in this recipe prune puree works even better. Baby food prunes are okay, but you are also buying some preservatives and possibly some fillers. It is more economical to buy pitted prunes, heat them in some water, and puree them yourself in a blender or food processor. I then measure it out in 1-cup amounts and freeze these separately if they are not needed right away.
Adjust Servings
8

oz

white unbleached organic flour

1

tbsp

ginger

2

tsp

baking soda

1

tsp

cinnamon

1

tsp

cream of tartar

2

oz

sucanat (granulated cane juice)

2 1/2

oz

plumped currants

1

cup

unsweetened applesauce or prune puree

1

cup

low-fat buttermilk

3

tbsp

molasses
1.
Preheat oven to 350 degrees F.
2.
Sift together flour, baking soda, spices, cream of tartar, and sucanat. Blend applesauce or prune puree and buttermilk with molasses.