Peppa pig house birthday cake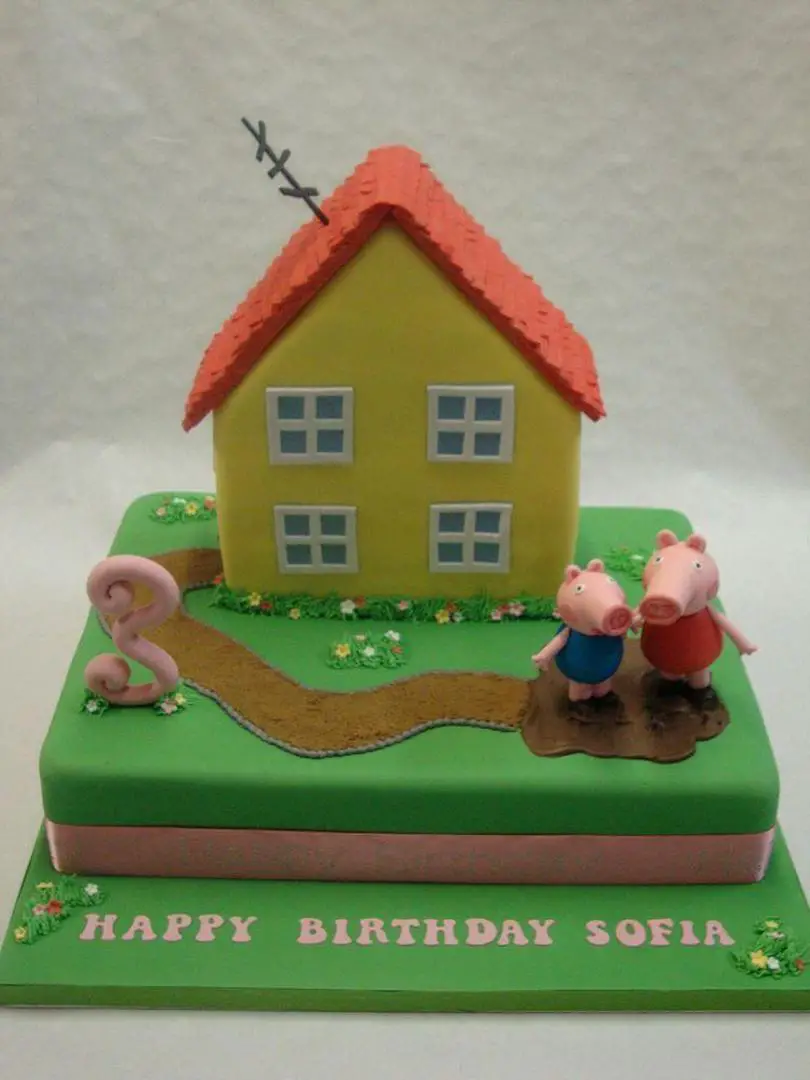 The Peppa Pig House Birthday Cake is a delightful and creative cake design inspired by the popular children's animated series, Peppa Pig. The cake is shaped like Peppa Pig's house, complete with vibrant colors and intricate details. The base of the cake represents the grassy lawn, while the main structure showcases Peppa's iconic red house with a sloping roof and yellow windows. The cake is adorned with edible decorations such as Peppa Pig characters, including Peppa, George, Mummy Pig, and Daddy Pig, along with their friends and family.
This cake is perfect for Peppa Pig enthusiasts and makes a fantastic centerpiece for a birthday celebration. It not only captures the essence of the show but also serves as a delicious treat for everyone to enjoy. The Peppa Pig House Birthday Cake is sure to bring joy and excitement to any Peppa Pig-themed party.
Tags: Peppa Pig, House, Birthday Cake, Children's Party, Animated Series, Edible Decorations.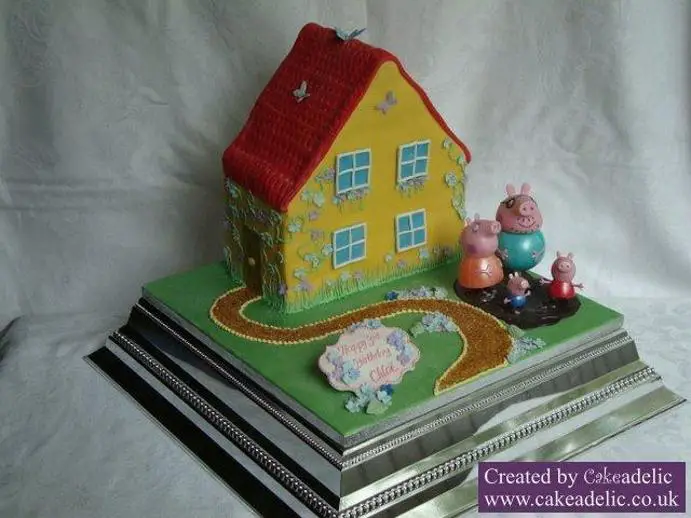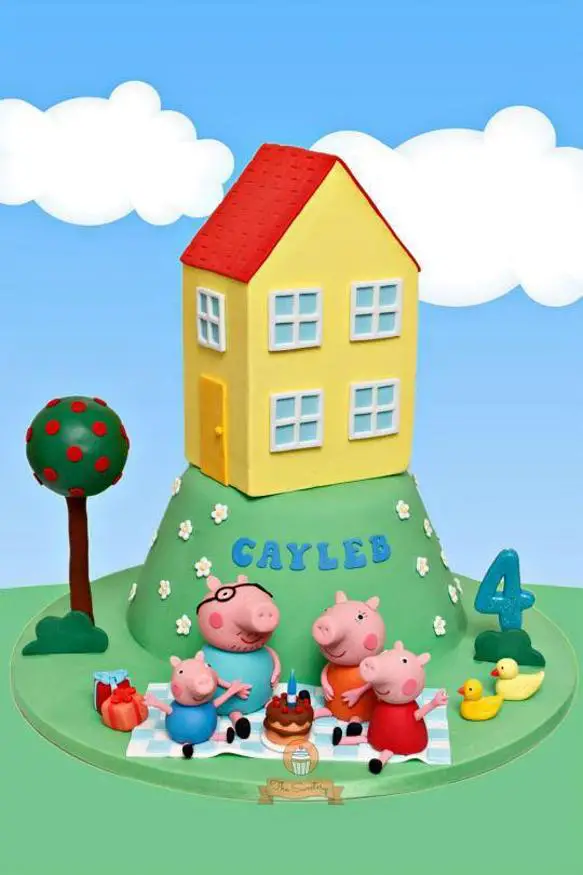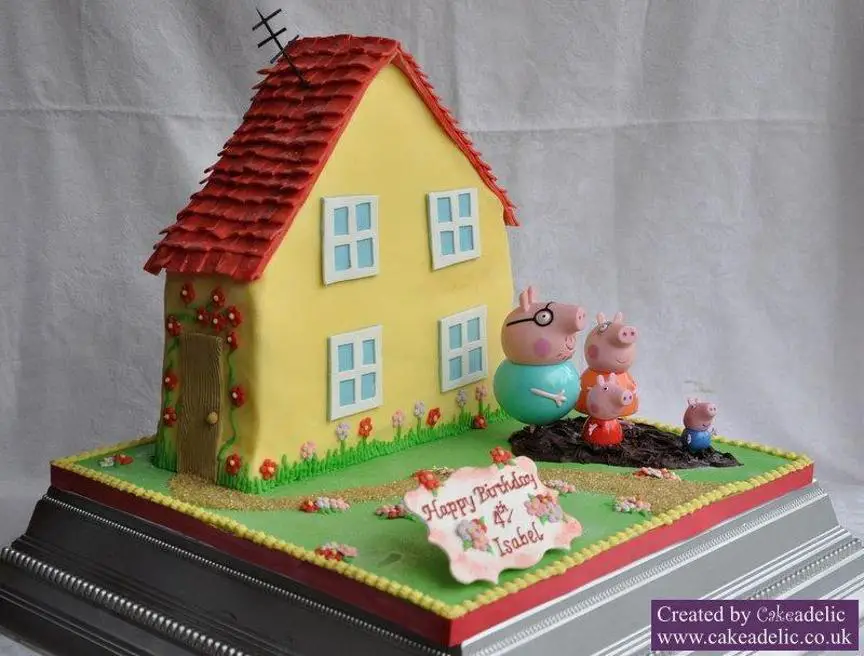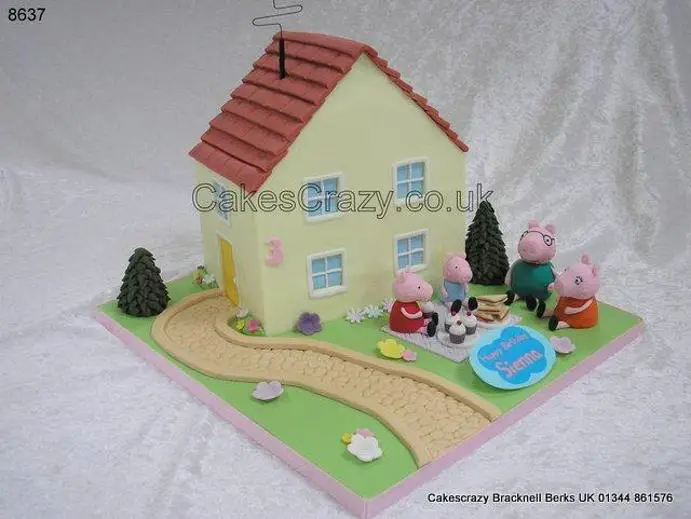 Visited 2 times, 1 visit(s) today