Plant-Based Milk Alternatives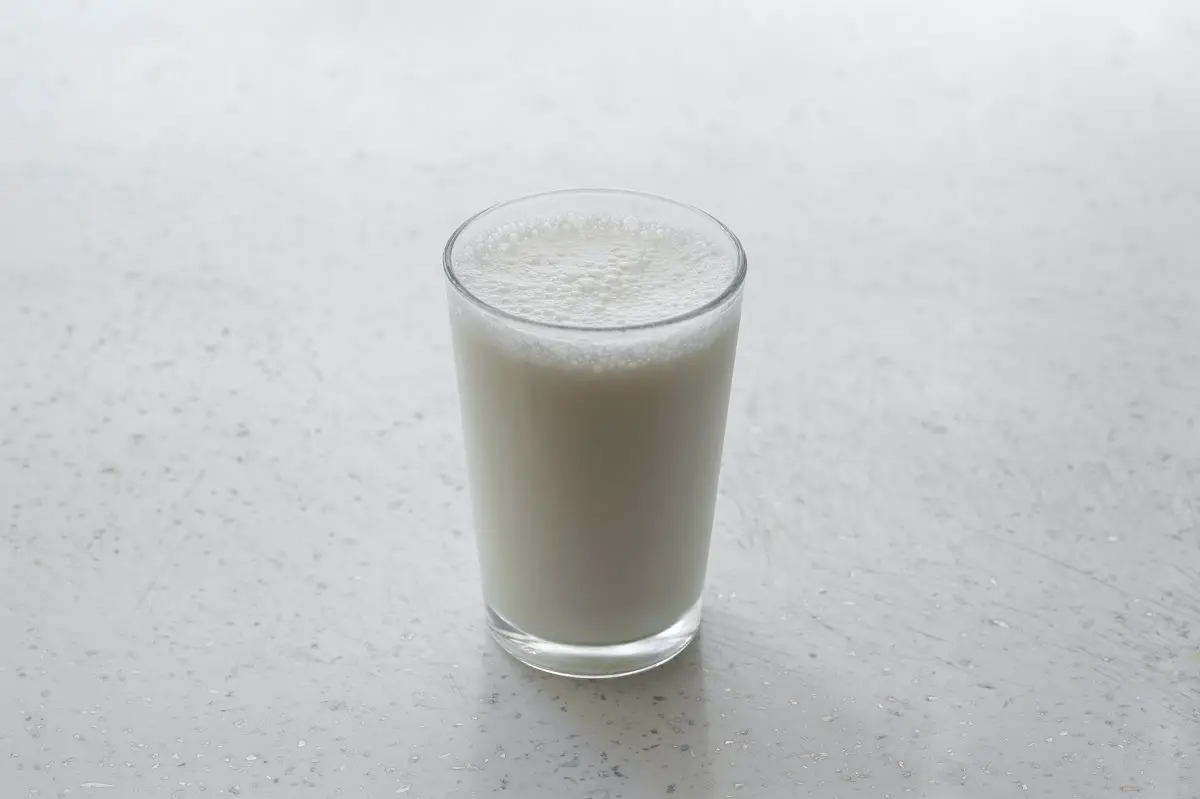 Cows' milk is a common part of our diets. It contains calcium, vitamins B and phosphorus. It is often put in coffee, on cereal, in cakes, sauces, you name it. However, not all of us can consume it, some because of allergies and intolerances, other for personal preferences or dietary restrictions.
If you are looking for a suitable alternative for milk, here is a list of the best and most common non-dairy substitutes:
Soy milk made from soy beans or soy protein isolate. Soy milk has creamy and sweet, can be put in coffee or cereal. Soy milk also contains essential amino acids. Keep in mind that soy milk is consumption is a little controversial lately because of its possible effect on estrogen receptors and female hormones.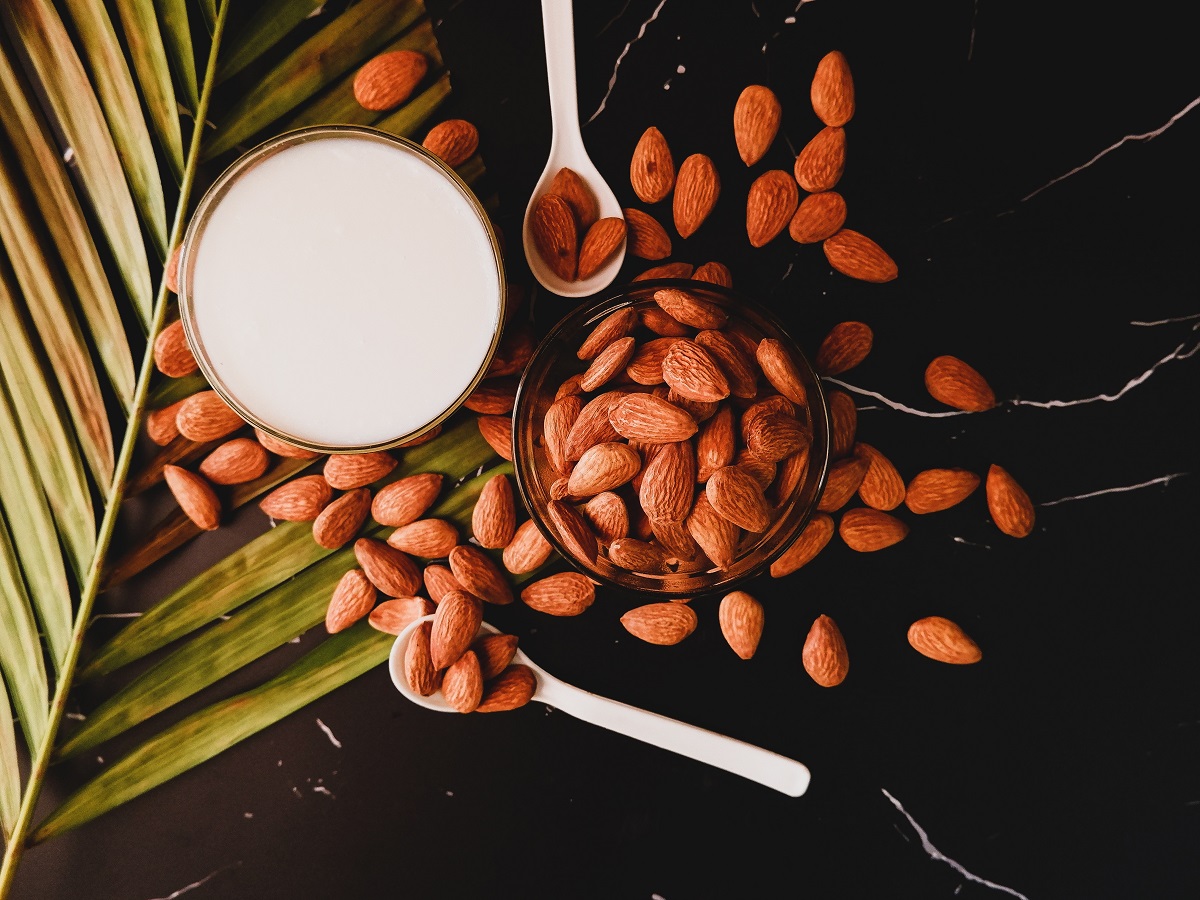 Almond milk can be made from whole almonds or almond butter and water. It has a nutty sweet taste. Besides in drinks, it can substitute cow milk also in baking. Because of its low caloric value, almond milk is a great option for those who want to reduce their calorie intake. It is also worth mentioning that almond milk contains the antioxidant vitamin E. Be careful when buying almond milk; some brands contain only 2% of almonds, while others have 7-15%.
Rice milk is made from rice and water. Besides the high carbohydrate content, it also has a high glycemic index of 79-92, and therefore is not recommended for diabetics. On the other hand, it is the least allergenic from all cow milk alternatives. It is often used because of its neutral flavor.
Coconut milk is a well-known milk substitute made from water and white flesh from brown coconuts. Coconut milk is creamy and sweet. Among the milk substitutes, coconut milk has the lowest protein and carbohydrate content. Keep in mind that coconut oil can raise the level of total cholesterol and LDL.
Cashew milk originates from cashews or cashew butter and water. It has a rich and creamy nut flavor, and can be used in smoothies, for making desserts or in coffee.
Hemp milk originates from the hemp plant. It has a sweet taste and a watery structure. Hemp milk contains only traces of THC, so it does not have an effect like marijuana. Hem milk contains omega-3 alpha-linolenic acid and omega-6 linoleic acid. It contains a lot of amino acids, and is therefore a good milk substitute for post-workout smoothies.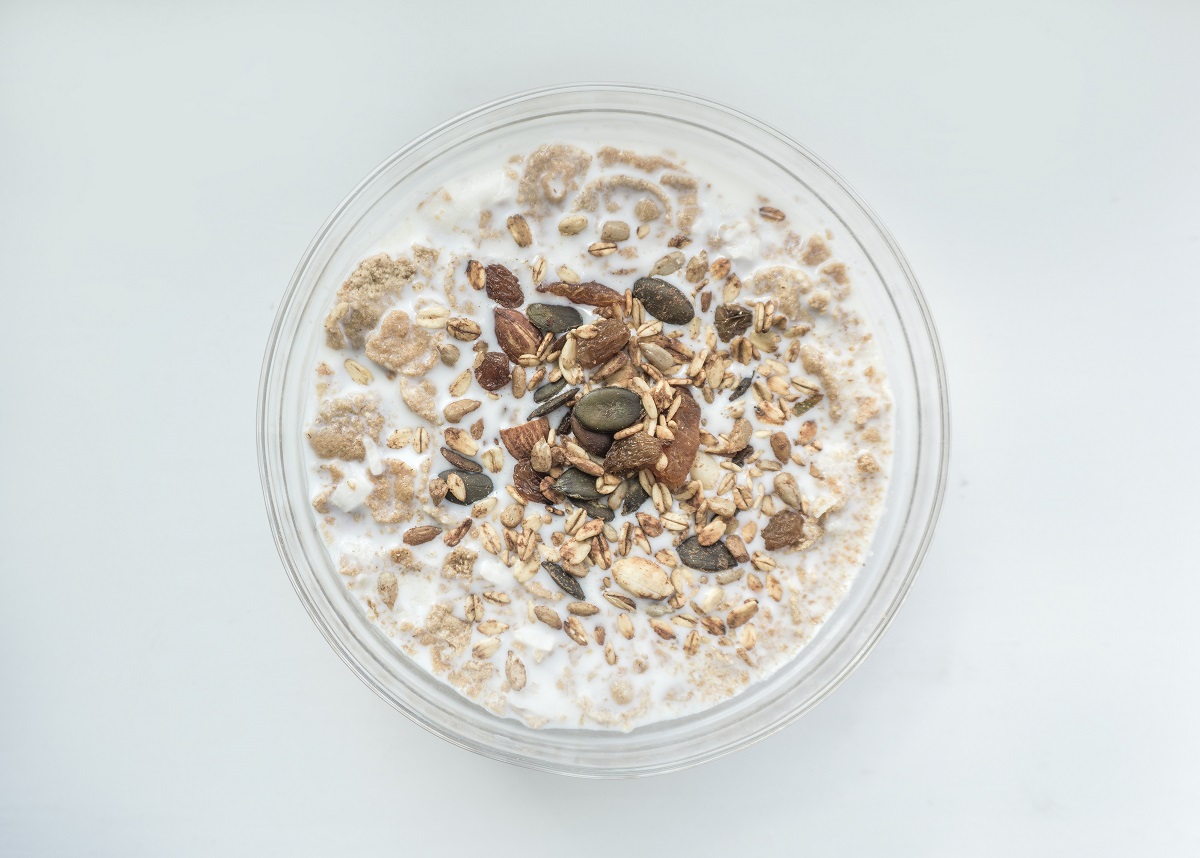 Oat milk is made from oat and water with sweet and mild taste. It is often used in smoothies and with cereal. Oat milk has high fiber content, especially beta-glucan that binds to cholesterol, reduces its absorption and lowers LDL levels.
Quinoa milk is made from 5-10% quinoa and water. Quinoa is considered a superfood because it is rich in protein and gluten-free. The milk has quinoa flavor.
Macadamia milk is mostly water with 3% macadamia nuts. Like almond and cashew milk, it has a creamy and rich taste. It is a great source of monounsaturated fats, that reduce the levels of total and LDL cholesterol.
The nutritional value of all milk alternative drinks in 1 cup or 240 mL is summarized in the table below:
| | | | | |
| --- | --- | --- | --- | --- |
| Milk | Calories | Protein (g) | Fat (g) | Carbohydrates (g) |
| Cow | 146 | 8 | 8 | 13 |
| Soy | 80-90 | 7-9 | 4-4.5 | 4 |
| Oat | 140-170 | 2.5-5 | 4.5-5 | 19-29 |
| Almond | 30-35 | 1 | 2.5 | 1-2 |
| Rice | 130-140 | 1 | 2-3 | 27-28 |
| Coconut | 45 | / | 4 | / |
| Cashew | 25-50 | 0-1 | 2-4 | 1-2 |
| Hemp | 60-80 | 2-3 | 4.5-8 | 0-1 |
| Quinoa | 70 | 2 | 1 | 12 |
| Macadamia | 50-55 | 1-5 | 4.5-5 | 1 |
What You Should Remember
Milk alternatives with low protein content such as almond, cashew, rice and coconut are not recommended for pregnant women, infants, growing children and athletes, as they have higher protein requirements. Nut drinks such as almond and cashew have very low nutritional value as the pulp is strained from the milk removing most of the nutrients are lost.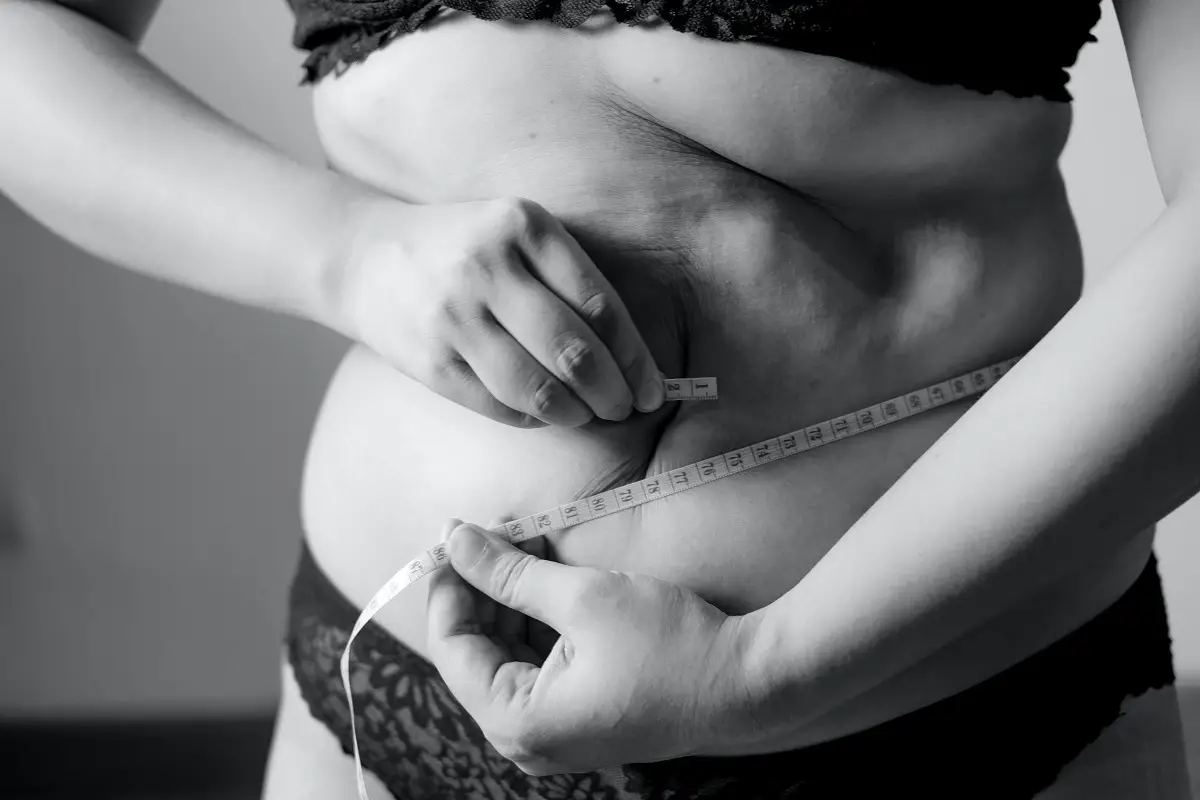 If you are losing weight you should consume hemp, cashew, almond, macadamia or coconut milk because of their low caloric value. They will provide a sense of fullness with very little consumed calories.
If you need to monitor your blood sugar level switch to almond, coconut, hemp, cashew, macadamia or soy milk as they have very little carbohydrates.
Lately, there is also an ongoing debate about the name or whether milk alternatives should be named "milk" since they do not contain the ingredients of cow milk. Alternative names are "beverage" or "drink".
Other milk alternatives such as pea, pistachio, walnut and flax are also available in some places, but are not that universally widespread.
Which Option Is The Best?
There is no right answer to that question. When buying these milks read the labels carefully. Some manufacturers add sugar which increases their carbohydrate content. If possible, choose milks that are unsweetened ("0 g added sugar" label), have added nutrients in particular calcium and vitamins D and B12. You should also consider possible allergens if you have any special dietary needs.
Choosing the right milk alternative for you also depends on the purpose of use. While almond milk is great added in coffee, soy or oat milk are better for cooking. Coconut milk is also suitable for baking, but consider it will give a coconut taste to the food.
Further reading:
https://pubmed.ncbi.nlm.nih.gov/26545671/
https://pubmed.ncbi.nlm.nih.gov/19437058/
https://pubmed.ncbi.nlm.nih.gov/21631511/
https://pubmed.ncbi.nlm.nih.gov/26690472/
https://pubmed.ncbi.nlm.nih.gov/22142965/
Visited 9,374 times, 1 visit(s) today