Different types of fat explained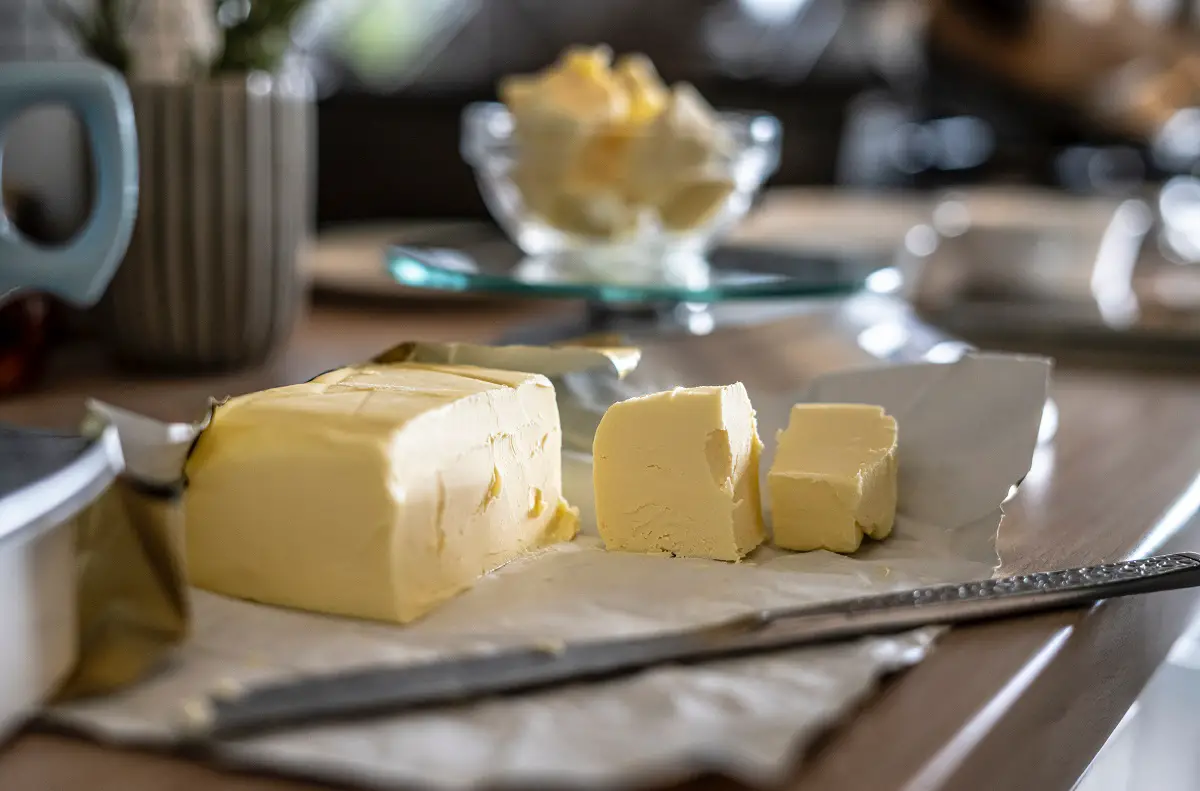 When cooking we use different types of fat (different forms and colors). Here we list most common types of fat that are used in kitchen. Each type is described in short details.
Butter
Fat of cream (dairy).
Adds flavour and texture to baking products. Coating and shortening gluten strands, resulting in tenderisation in baking goods.
Contains 81% fat with the balance made up from water and solids.
1 stick butter = 113 g (in US)
1 stick salted butter = 1 stick unsalted butter + 1/4 tsp salt
In Malaysia and Singapore, butter is packed in 250g block (as shown).
Margarine
Made from hydrogenated vegetable oil, or blend of animal and vegetable oil, water, milk solids and salt.
Less flavour compared to butter.
Shortening
Vegetable shortening (e.g. Crisco brand).
Hydrogenated vegetable oil to increase its melting point.
Used in pastry making.
Less flavour compared to butter
Better creaming property as it contains mono and diglycerides.
Contains emulsifers to help emulsifying liquid and fat.
Ghee
Butter that has been slowly melted to produce clarified butter.
Ghee is clarified butter that has been simmered until all the moisture removed.
Used to make Kuih Makmur, Sugee cookies etc.
Lard
Produced from pork fat.
Traditionally used in savoury crusts.
Odourless and tasteless.
Oil
Fats that stay liquid.
Coats flour and sugar for smoother dough, easier mixing, reduced mixing times and prevent gluten formation.
No creaming property like butter and margarine (solid fats) as oil does not hold air.
For greasing to prevent sticking of baking products to pans.
Examples of oil: Canola oil, olive oil, soy bean oil, corn oil, peanut oil, sunflower oil, sesame oil etc.
Pastry margarine
Specially formulated for doughs to form layers, e.g. Danish pastry, puff pastry etc.
Waxy texture.
Krimwell
Specially formulated vegetable shortening for making buttercream.
Good creaming property.
(Visited 34 times, 1 visits today)