Corn Bread with Zucchini and Carrots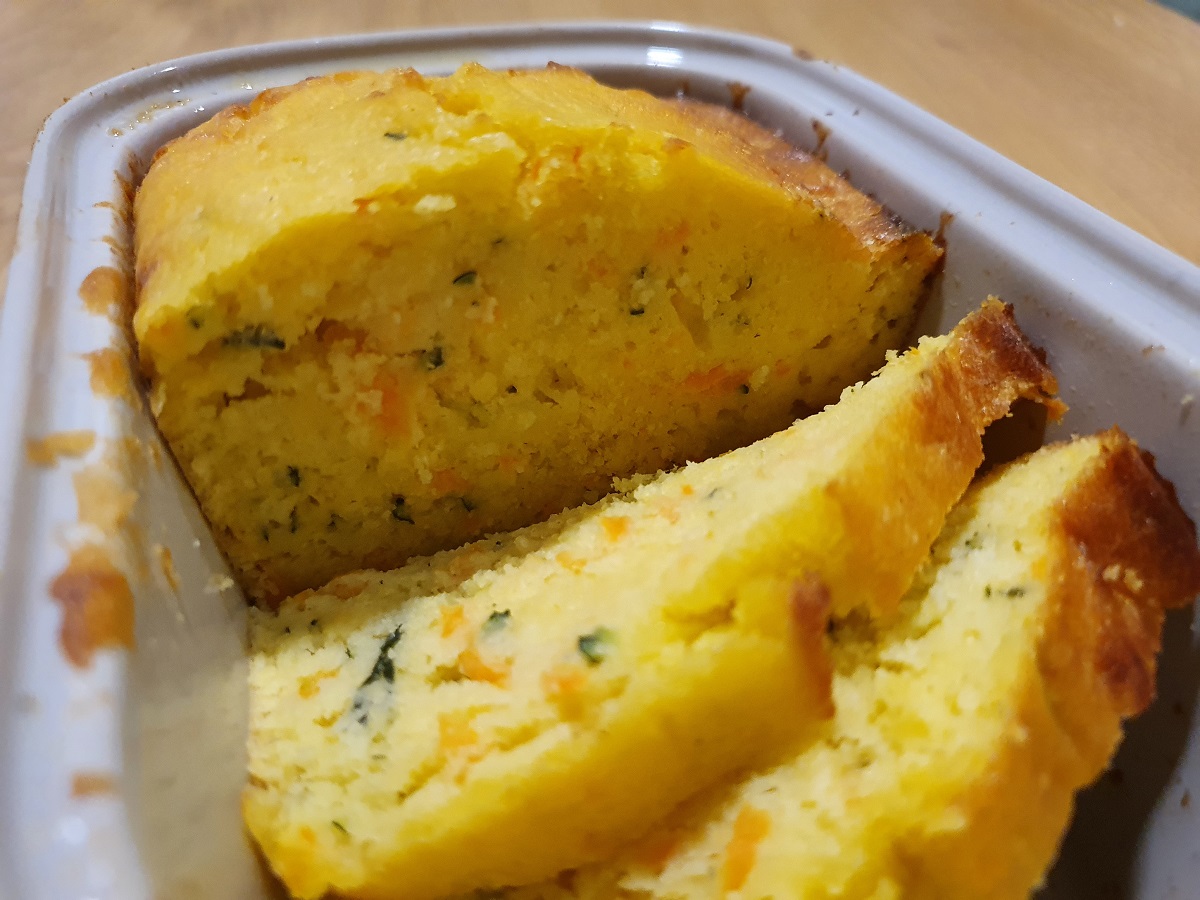 Adjust Servings
100

g

corn flour

50

g

all purpose flour

1/2

tsp

baking powder

1/2

zucchini

1

carrot

50

mL

olive oil

200

mL

yogurt

Greek yogurt, sour cream, kefir

salt and pepper
1.
Preparation:
Grind the zucchini and the carrot.
In a medium sized bowl mix the flour together. Add baking powder, salt and pepper.
2.
In a measuring cup put the liquid ingredients and mix until the combine.
Add the liquid ingredients to the flour. Mix nicely.
3.
Add the grinded zucchini and carrot to the batter.
Mix with a cooking spoon until everything combines.
4.
Baking:
Heat the oven to 200 C.
Place the corn bread in a heat-resistant pan. Put the pan in the oven and bake for approximately 30 min or until a toothpick inserted in the middle comes out clear.
5.
Serving:
Cut the bread into slices. Can be served with a piece of white cheese, such as Greek feta cheese, or with plain yogurt.
6.
Optional:
This corn bread recipe can also be made with eggs. For this amount, 1 large egg can be mixed in the measuring cup, with the rest of the liquids.
This corn bread recipe can also be made with cheese. For this amount, approximately 100 g of white cheese (Greek feta cheese) can be can be added with the zucchini and carrot.