Chocolate Chip Muffins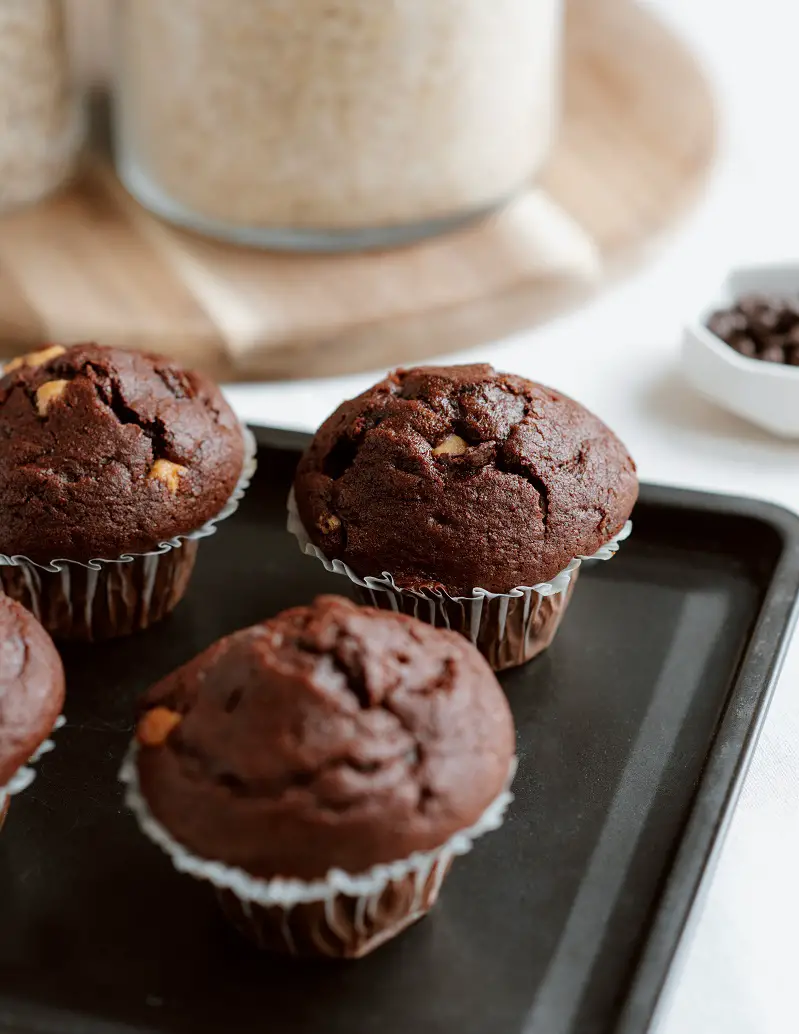 Adjust Servings
1 1/2

cup

flour

2

tsp

baking powder

1/2

tsp

salt

1/2

cup

brown sugar

2

tbsp

cocoa

3/4

cup

milk

yogurt

4

tbsp

butter, softened

1

egg

1

cup

chocolate chips
1.
Preheat the oven to 375 degrees F.
2.
Place paper muffin cups in the muffin pan.
3.
In a bowl mix together baking powder, salt, and cocoa.
4.
In another bowl mix together sugar, milk, butter, and egg.
5.
Combine the liquids with the dry ingredients. Add chocolate chips and mix gently.
6.
Fill muffin cups 2/3 of the cup volume.
7.
Bake for 25 to 30 minutes. Cool the muffins before serving.