Party Bread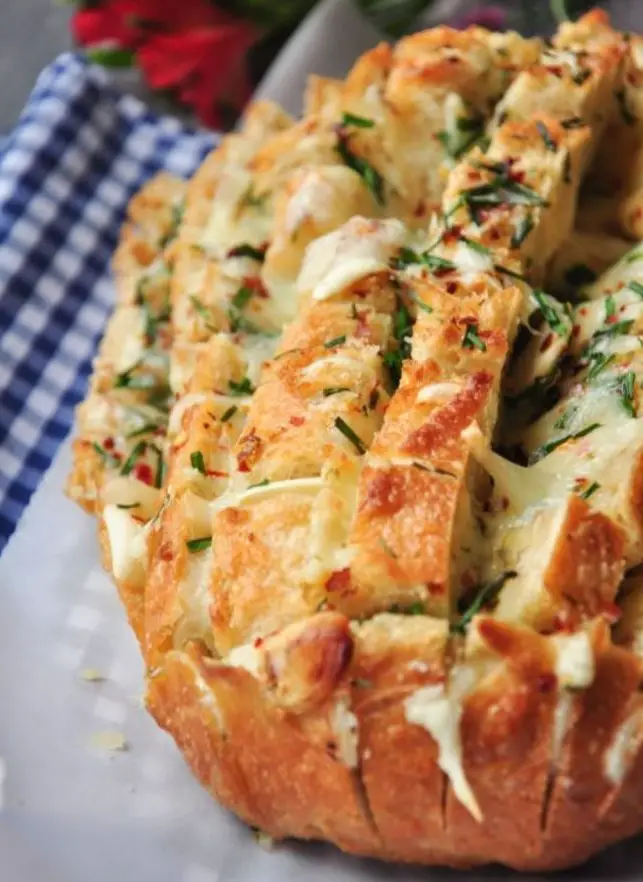 Party bread loaf, a snack that goes well with heavier drinks.
Adjust Servings
2

lbs

A loaf of bread, unsliced

6

oz

Butter

1

Handful of

Scallions

8

oz

Mozzarela cheese

2

tbsp

Sezame seeds
1.
Preheat the oven
Preheat the oven to approximately 350 F (180 C)
2.
Cut the unsliced bread
Cut the bread by slicing it horizontally and then vertically. Or, if desired, make the cuts in X pattern. Be sure not to cut through the bread all the way through.
3.
Melt butter
Melt the butter in a pan and pour it in the cuts.
4.
Finish off by stuffing cheese in the cuts
Finish off by stuffing cheese in the cuts, filling as much cheese as you can. After all, you want the party bread to be as cheesy as possible. Finish off by sprinkling the loaf with scallions and some sesame seeds for decoration.
5.
Wrap in foil and bake
Wrap the loaf in foil. Put in oven. Bake for 25 - 30 minutes. Uncover and finish the baking with bread exposed. Bake for additional 10 minutes, or until the bread and cheese turn crispy. Serve while still hot!